25 March 2022 – 25 June 2022
Kim Norton, Annie Woodford, Jane Cairns, Nicky Hirst, Grant Aston, Robert Cooper
FieldWork: between urban and rural is an exhibition about the spaces that exist between the urban and the rural. Work in the field is key to a methodology. It is about exploration, observation and presentation.
Six artists challenge many of our ingrained images of urban-rural as binary opposites. They are looking at the fringes of the city where rural and urban meet and merge. Exploring spaces such as rivers, woodlands, paths or wastelands. Spaces where urban nature thrives. Finding images in gardens, allotments, churchyards, and parks. FieldWork is both a lens through which to view urban nature, and a description of artistic practice.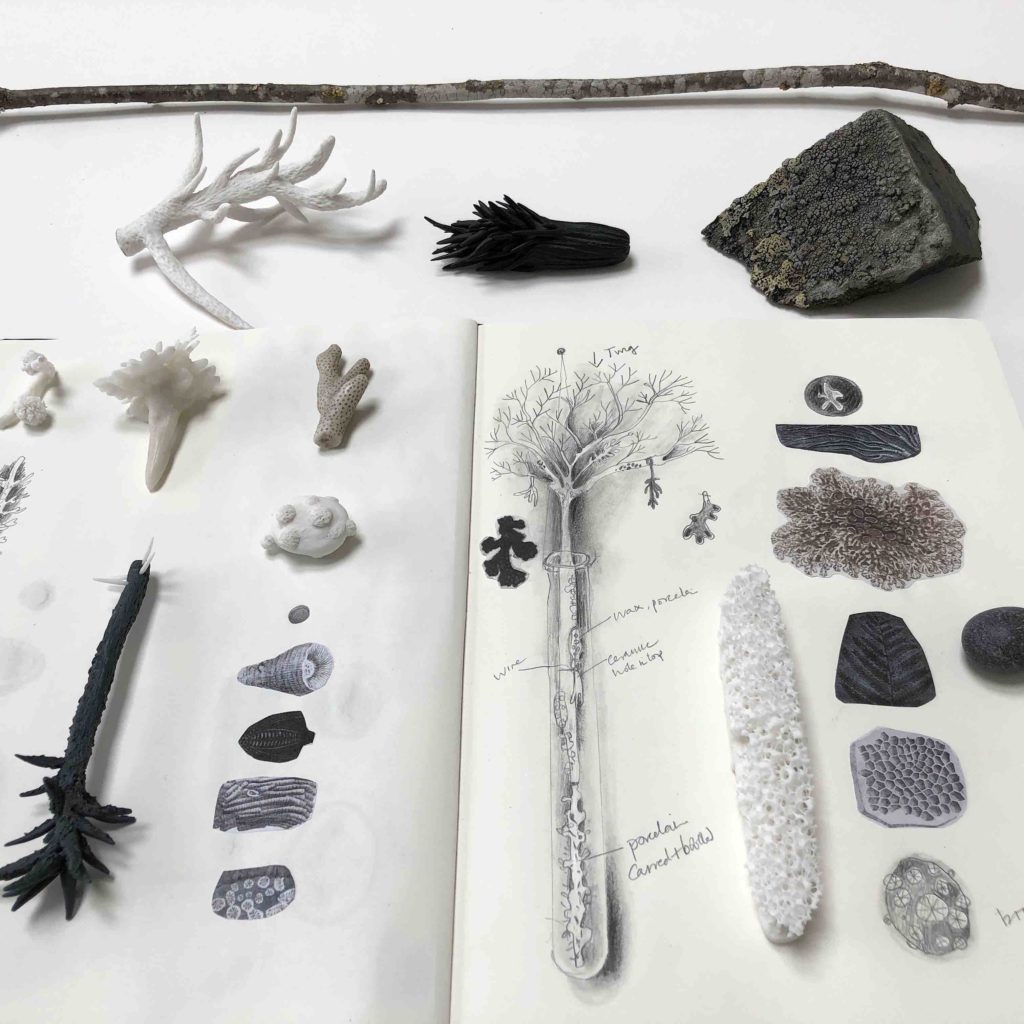 FieldWork
FieldWork, between urban and rural – the title of this exhibition, describes the artists' processes of active research. The concept of fieldwork implies a degree of pioneering investigation. Going out into a locality with an open mind to make discoveries. It also suggests a consistent and careful methodology, being analytical and methodical. All 6 of the haptic/tacit artists are dedicated to making new discoveries. What is original about them is that they are working in pairs, comparing notes, learning from and being inspired by each other.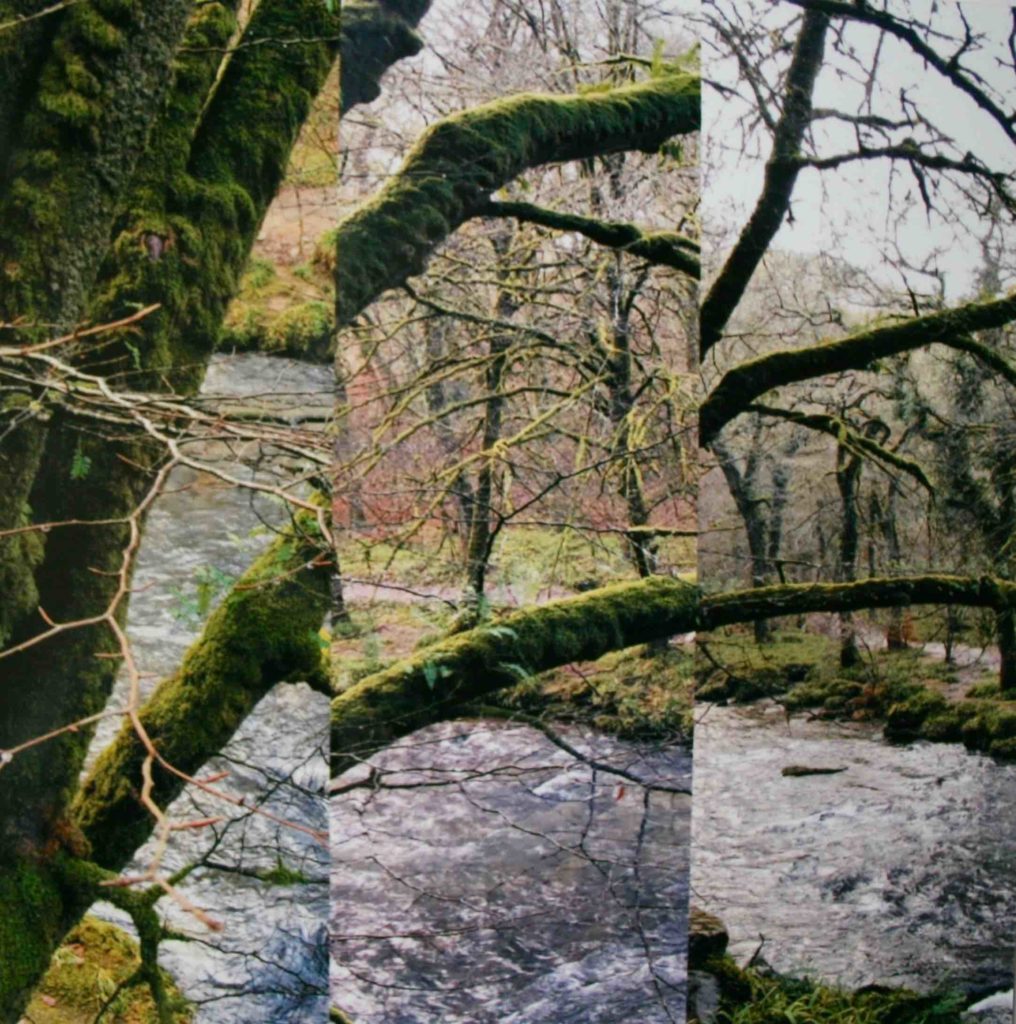 haptic/tacit
haptic/tacit is a cooperative of artists, many of them trained in ceramics, who invite new collaborators each time they exhibit. For FieldWork, original member Jane Cairns has invited Nicky Hirst; Kim Norton has invited Annie Woodford and Grant Aston invited Robert Cooper.
Exploring the intersections between the urban and the rural, their work ranges from the extraordinary delicacy of traces of lichens in a Scottish forest, to the distressed legacies of tidal waters on the banks of the River Thames. Using found materials, clay, photography, and techniques like assemblage, casting, wrapping and binding, the artists craft artefacts and images from what they find and discover. Through deep concentration and attention to detail, they reveal what normally goes un-noticed.
Jane Cairns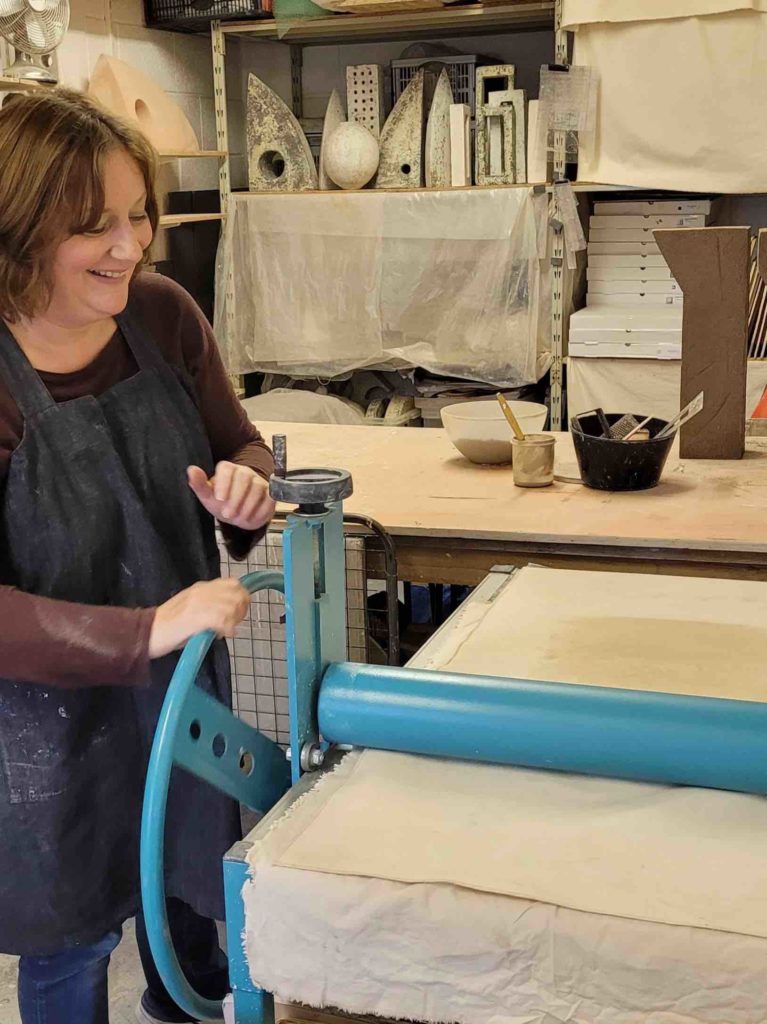 Jane Cairns' work is about finding beauty in the ordinary. It's about the small things and recognising the accidental poetry in the unnoticed and overlooked. The starting point for the work is an observation of her immediate surroundings, exploring apparently insignificant details of the built environment. She may be captivated by the way a material has corroded or weathered, a formal relationship between objects or a juxtaposition of colours and textures.
Observing the tidal nature of the Thames close to her studio, where there is up to a 9 metre difference between the highest high water and the lowest low water, provides the source material for her work in FieldWork. Her ceramic forms echo the industrial piers and wharves found on this stretch of the river that in their tide lines carry the mark of an unstoppable elemental natural force flowing into the heart of the city.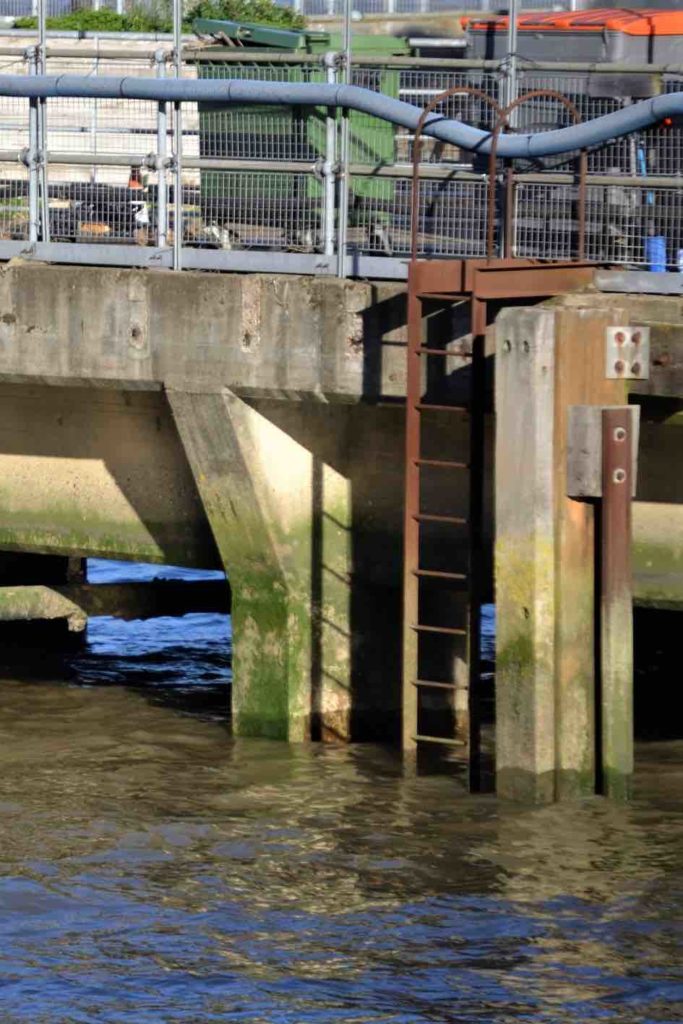 Nicky Hirst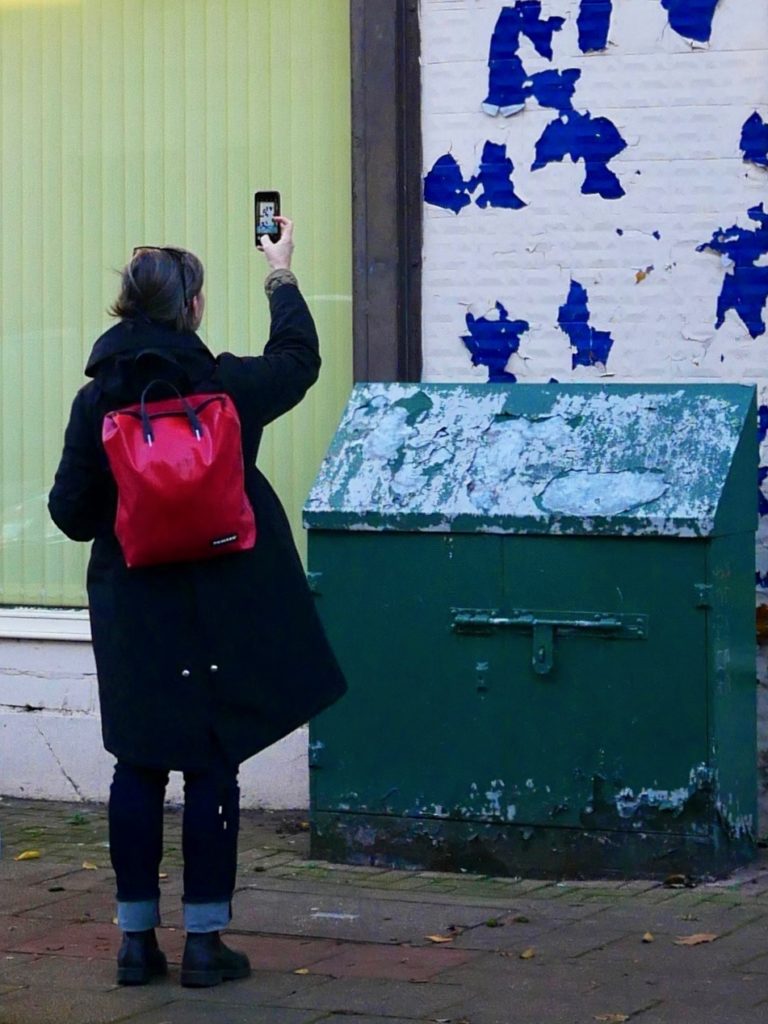 Nicky Hirst is intrigued by the unintended, by chance finds in unexpected places. Her stimulus can range from particular objects, places and activities, to language, metaphor and ambiguity. She says, 'It is about trying to unearth something, revealing a sense of possibility, exploring the way things connect.' Through her daily practice she explores her vicinity, taking closely observed photographs which she describes as, 'pointing at stuff and conflating things'. The selection of photos for FieldWork depicts the urban and natural worlds rubbing up against one another through the use of shadows, water and human intervention.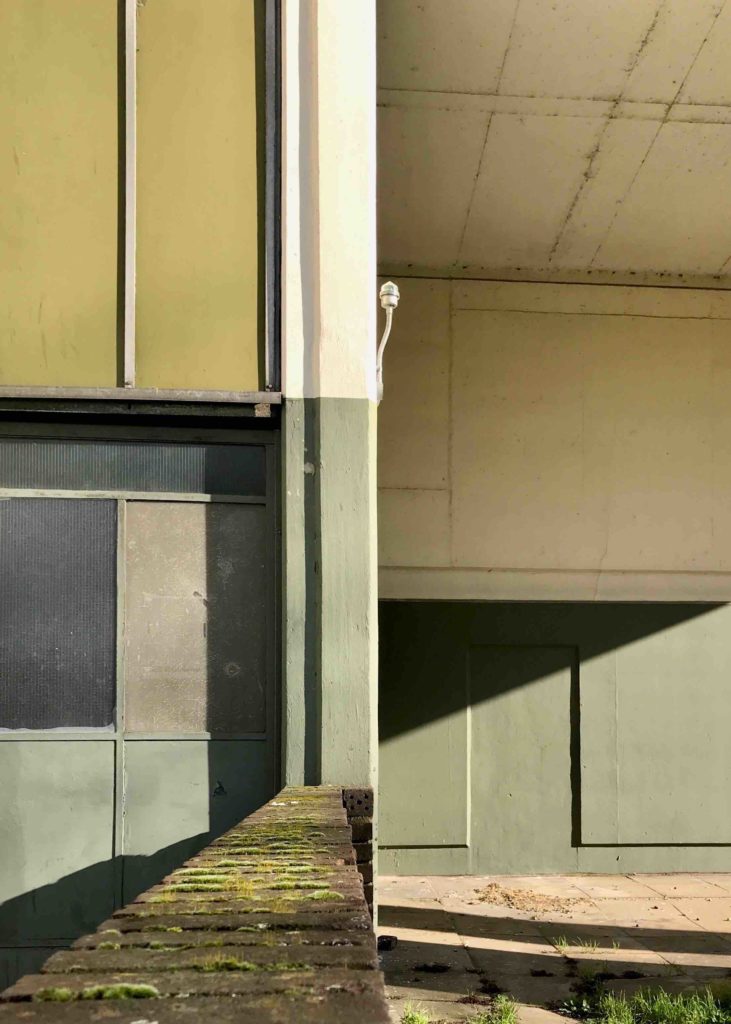 After studying Fine Art, then Art and Architecture she both creates works for exhibition in her studio and works collaboratively with others to produce diverse projects for the public realm. Nicky was appointed as Election Artist for the 2019 General Election by the Speaker's Advisory Committee on Works of Art.
Grant Aston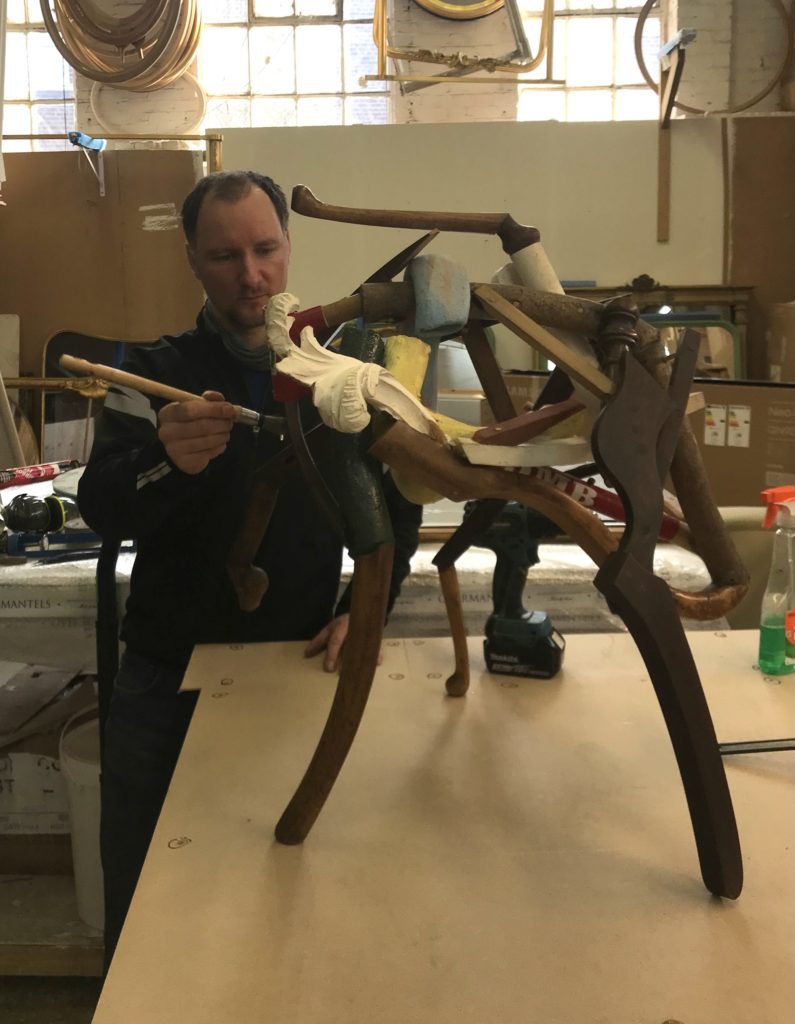 Grant Aston's work is predominantly sculpture. He studied ceramics at the Royal College of Art and though the language of clay is highly important, his practice in recent years has begun to include other materials. Sections of carved furniture, deadfall and bicycle frames are Intuitively built into sculptures that reinterpret objects from the past. Often uncanny, his work explores the relationship between the abstract and the figurative. He pursues themes relating to growth, biology, architecture and science.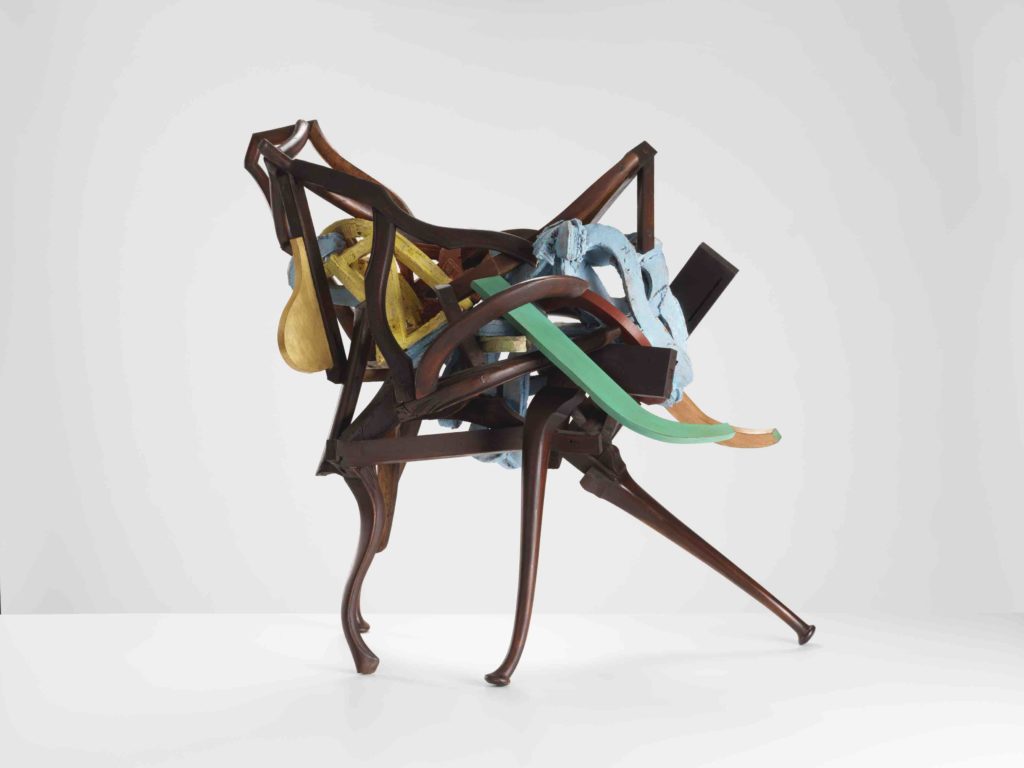 Over the past few years Grant has been cycling the paths, trails and byways leading out of London and into the surrounding areas. Long day rides gave him a unique physical understanding of varied landscapes, views of the hills and valleys, coupled with the feedback of terrain under tyre, These journeys, his attempts to understand the surrounding areas of the city, form the starting point for this show.
Annie Woodford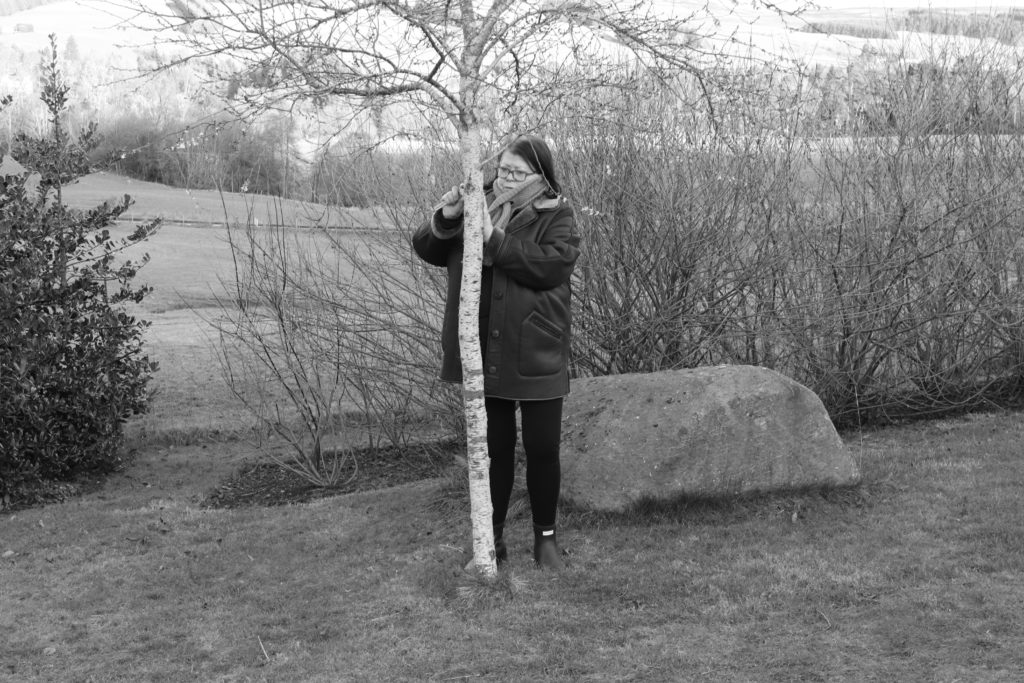 Annie Woodford is a multi-disciplinary artist who aims to transform materials into something unexpected, mysterious and ambiguous. Making is always preceded by research, often involving a detailed examination of elements from the natural world or, sometimes, by time spent immersed within a landscape, space or place. Woodford studied at the Royal College of Art, receiving a travel scholarship and graduating with an MA in Ceramics and Glass. Exhibiting nationally and internationally, she is the recipient of several major prizes and awards, most recently The Inches Carr Trust Bursary for Research and Development.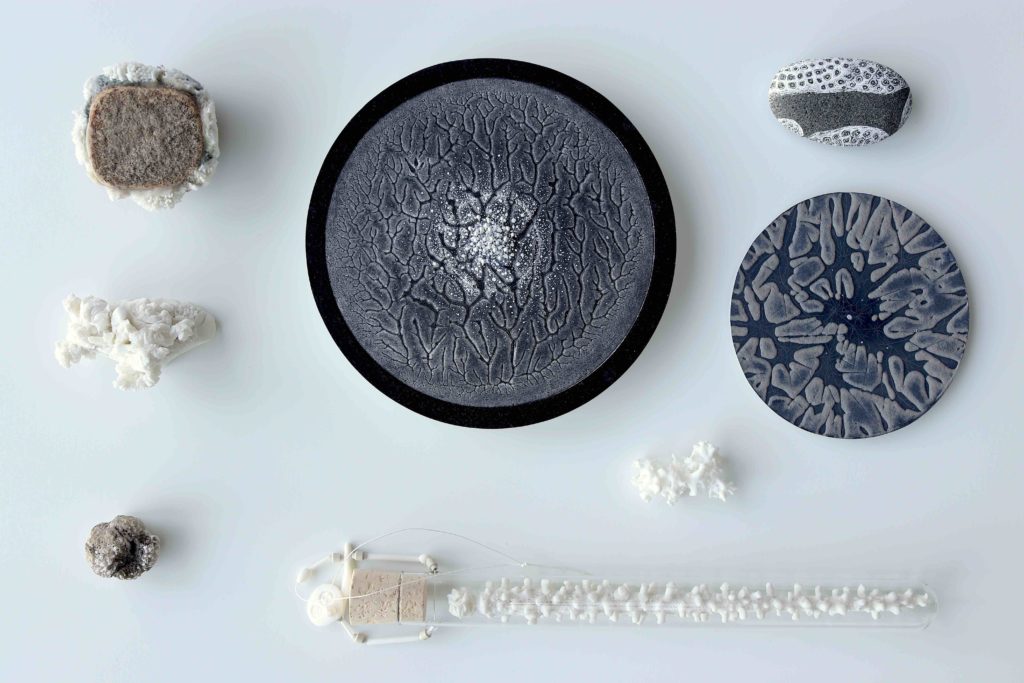 Woodford lives and works in Highland Perthshire, Scotland. For FieldWork she has made a series of work based on her research project 'The Language of Lichen' (see her blog about her research in our new pages) Using the themes of ecology, colonisation and climate change, she has observed and examined the world of lichen, in the field, the herbarium and the laboratory at both a macroscopic and microscopic level.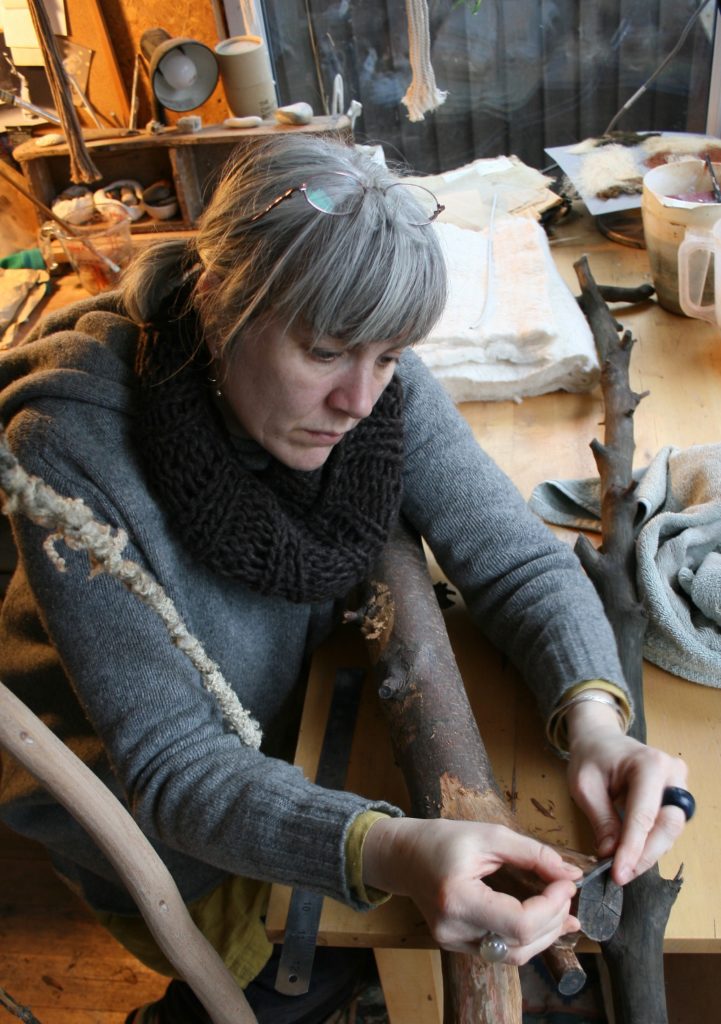 Kim Norton
Kim Norton is a trained ceramicist however, increasingly her practice has a core focus on wider craft process, taking account of space, geology and environment. A large part of her interdisciplinary practice involves project led work. She focuses on how we interact with spaces and the impact this has on the human senses.
For FieldWork, Kim's project began with one apple tree cut down from a London garden in 2018. This inspired a series of research studies observing the relationship humans have with plant life. As she observed: 'Humans have a symbiotic relationship with trees ……the symbolism of trees is quite literally rooted within our history, religions, folklore and culture. ' For her complex tree installation she explored many craft processes such as joining, grafting, building, wrappng, binding, relating to how human intervention impacts nature's balance.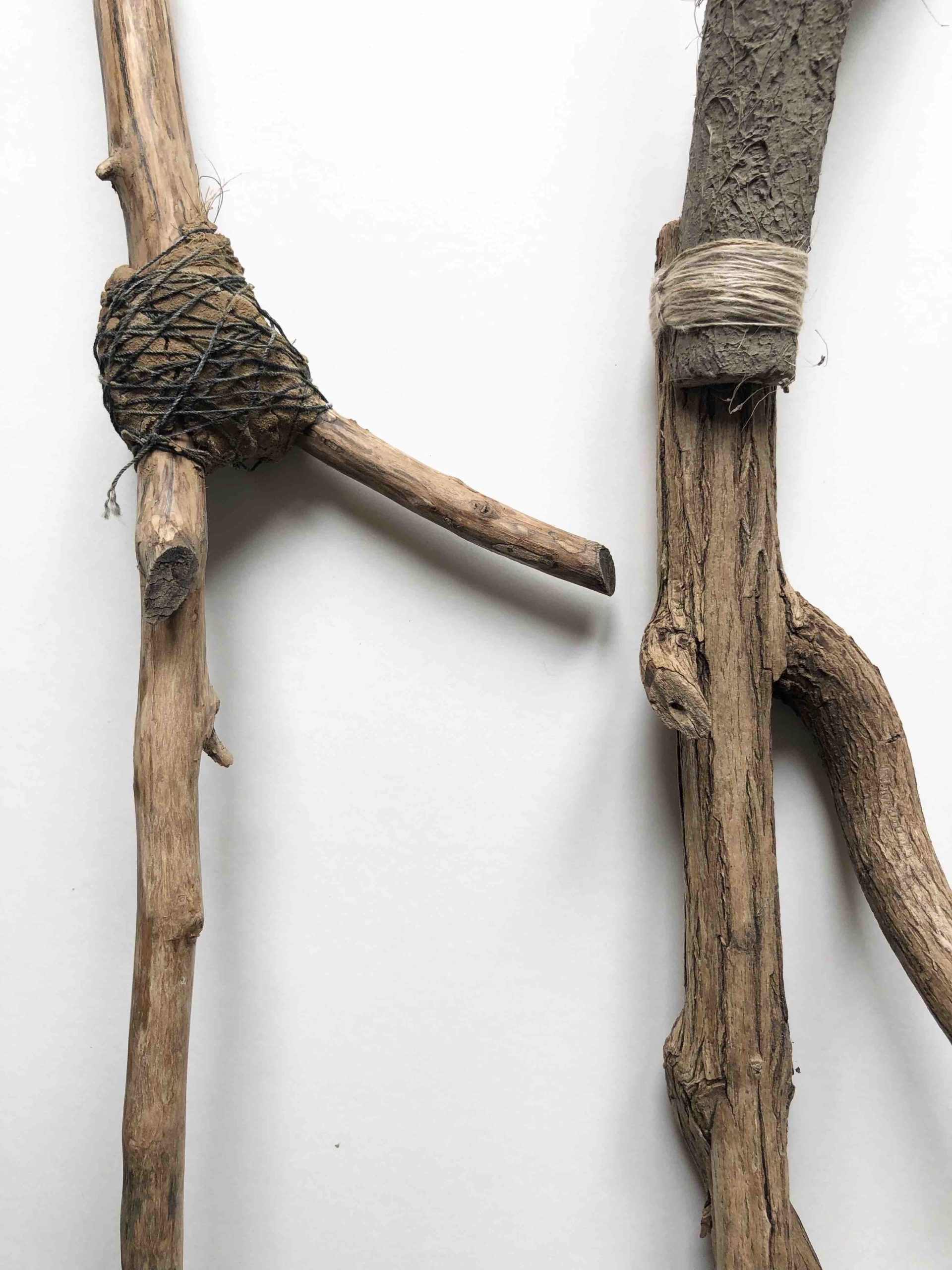 Kim's work has been shown at Milan Design Fair, Pangolin Gallery, Siobhan Davies Dance and the London Design Festival.
Robert Cooper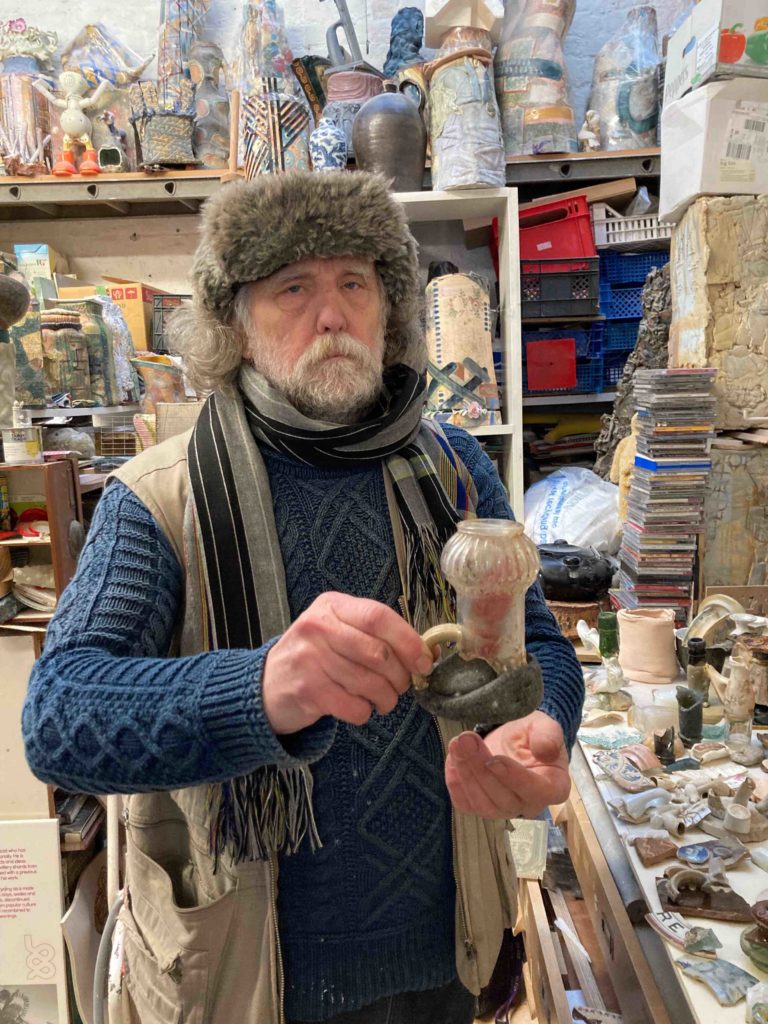 Robert Cooper is an established ceramicist and educator working from his London studio. He studied at The Royal College of Art and worked on public art projects immediately after graduation. Throughout his creative career he has exhibited widely in the UK and internationally and he is currently working on exhibitions in Britain and Japan.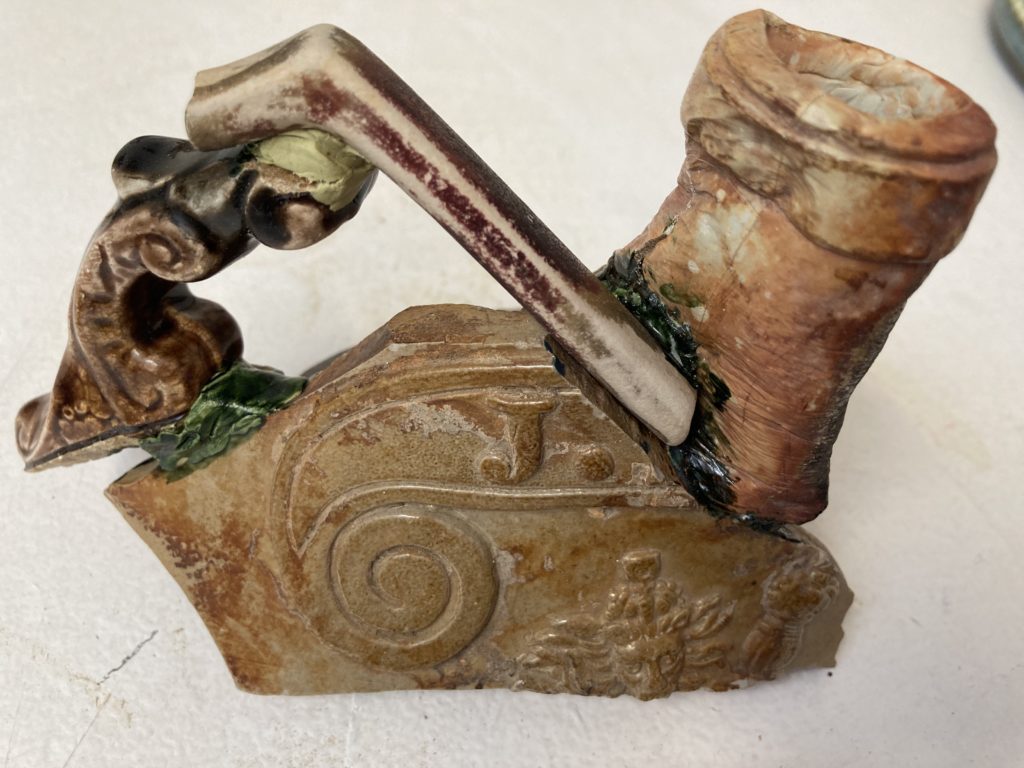 Fascinated by the persistence of artefacts and ideas. He often uses found objects, such as pottery shards from the Thames foreshore, which are imbued with a previous life and function, as a starting point for his work.
He has, for many years, employed recycling as a mode of working. Different elements such as clays, oxides and glazes left over from teaching sessions, discontinued ceramic transfers, printed imagery from popular culture and even pieces of previous work are recombined to create new narratives with multiple meanings. These processes are the starting point for his body of work for FieldWork.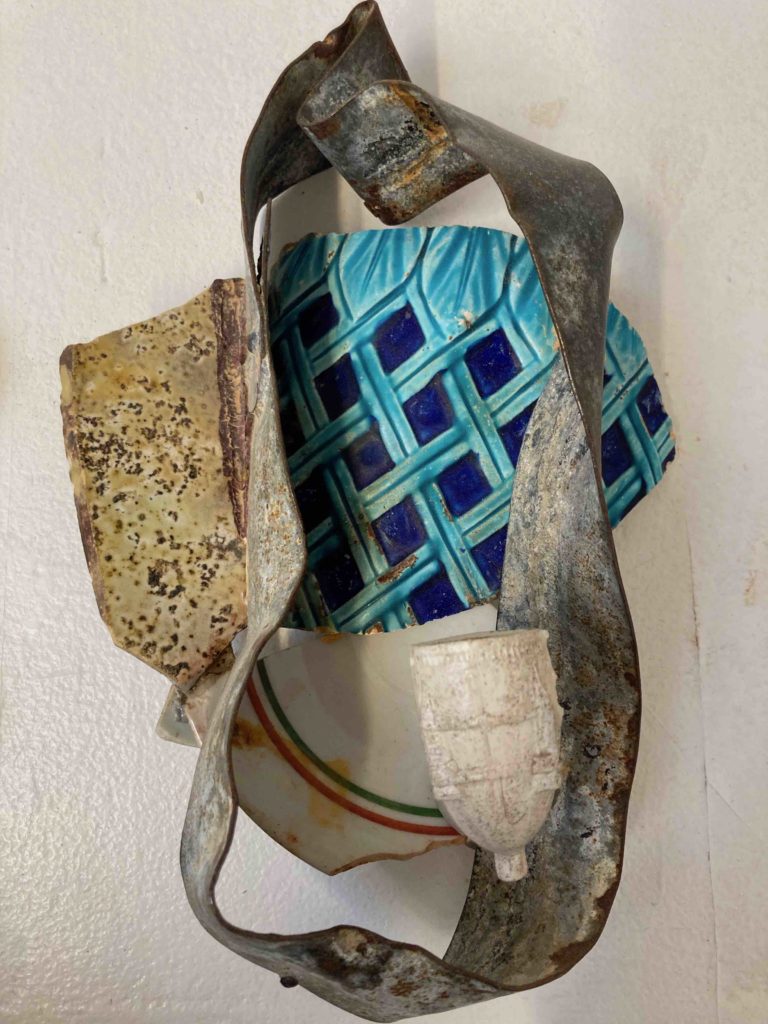 FieldWork: between urban and rural – the exhibition working themes
– Edgelands – wilder spaces where nature reclaims space more actively, trees growing.
– Urban nature – gardens, parks and churchyards as spaces with abundant nature, as rich and worthy of investigation as the official countryside.
– Resilient nature – trees growing through fences, buddleia taking hold everywhere, lichen, moss.
– Versions of the rural – managed spaces that are often productive and useful, akin to working rural spaces but on smaller scale – gardens, allotments – particularly allotments.
focus is on productivity not prettiness, self-sufficiency as the city dwellers version of rural.
– Thames – the river is nature right in the heart of the city and its regeneration to become living river again.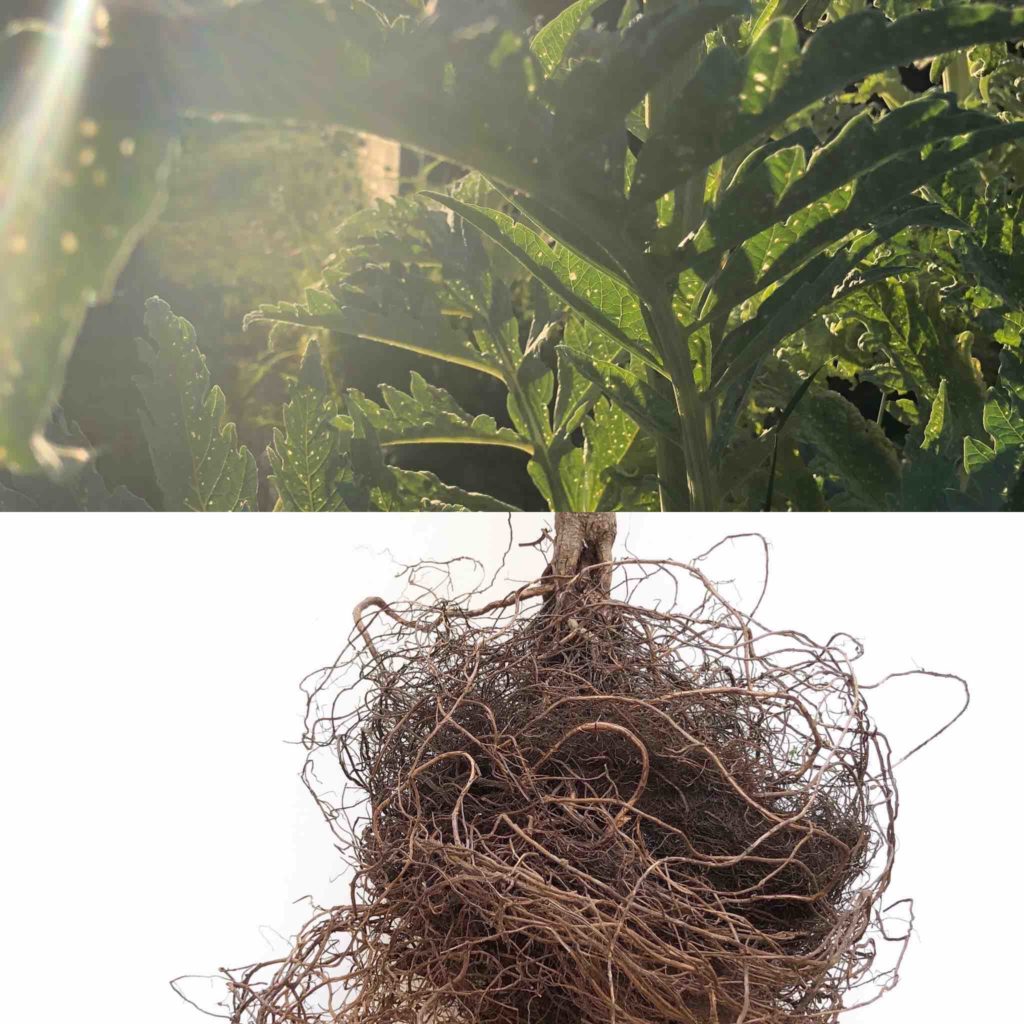 FieldWork: between urban and rural – the artists' working methods
Kim Norton and Annie Woodford
Working methods and approaches: Concentrating on close observation and meticulous recording. Keeping journal sand notes. Recording over time.
Deep investigation of specific place and micro worlds. Presentation of research as artwork
Jane Cairns and Nicky Hirst
Working methods and approaches: Field notes/observation in the field. Noticing and recording observations;. Engagement with observed world. Recontextualising and re-presenting observations to the viewer.
Grant Aston and Robert Cooper
Working methods and approaches: Gathering physical material. Inspired by Victorian collectors, nature tables, samples, specimens. Foraging and gathering. Collaging and use of found materials in work