Conversion of an historic 1930s building
The creation of GroundWork begins with the conversion of an historic 1930s building. Appropriately for a gallery specialising in the environment, this is a story of recycling and reuse. The building began its life as a simple flat-roofed brick construction. Originally it was a workshop for King's Lynn furniture maker and publican, Charles Winlove. He built it from new in 1937. A local man, his family owned a few properties nearby.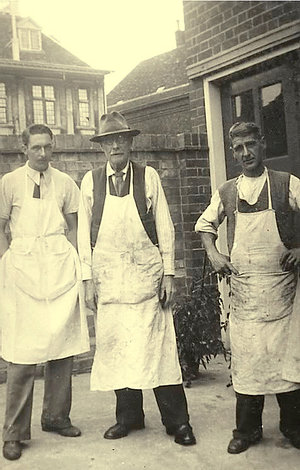 After Winlove's death, the building stood empty for 20 years. It represented a little relic of small-scale industry, and still contained all the workshop carpentry tools. Sandy Heslop and Veronica Sekules bought it in 2013, spotting its potential as gallery and living space. With its plain industrial style and high ceilings it had 'good bones'. Also it was atmospheric, flooded with light. Above all, it stands in a spectacular position, right opposite the iconic Custom House, close to the river and the centre of town.
Over the next two years the owners had complex negotiations with heritage and planning authorities. While it was pretty much the only building of its date remaining in the town centre, the planners regarded it as an anomaly. Everything else was Georgian, or Georgian-esque, with sash windows. They wanted 17 Purfleet St to comply with that prevailing style. Also, they did not want its design to 'harm' the Custom House.
The building conversion
Luckily, the building's original style won the argument. Hudson architects designed its conversion, adding a third storey, but still they had to make 7 (yes seven!) design revisions to satisfy the planners!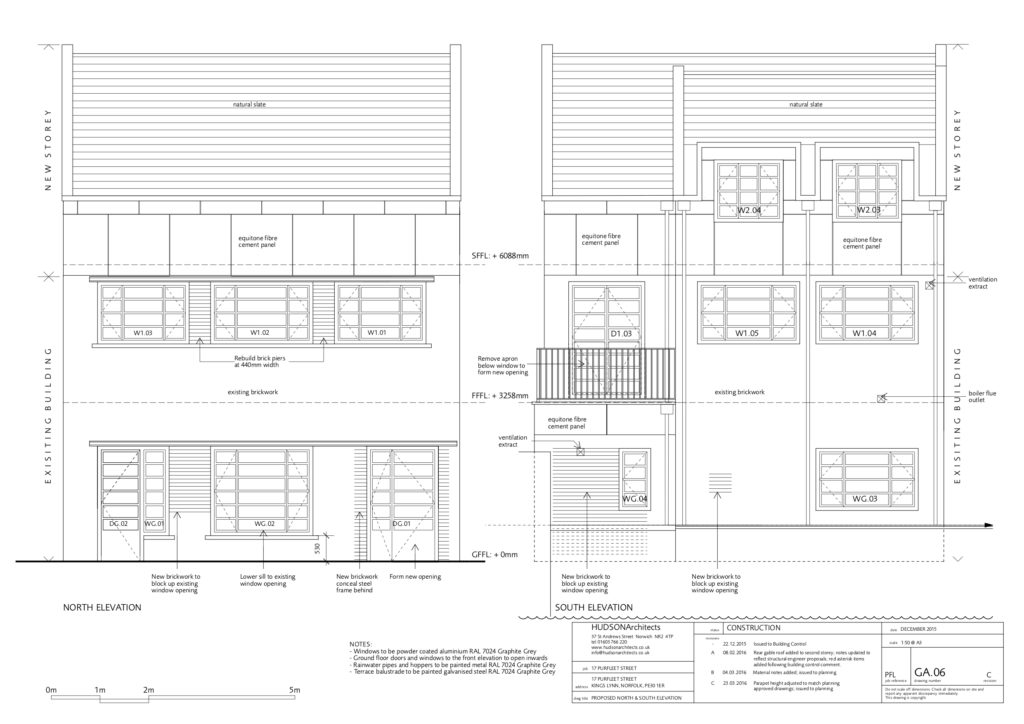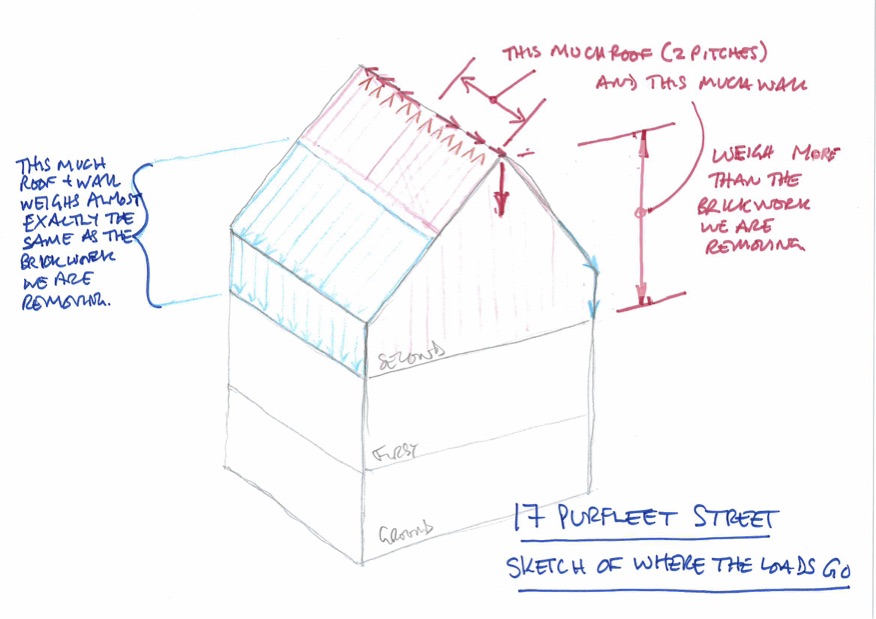 Adding the roof meant that structural engineers had to calculate the extra weight on the building and its quay-side foundations. Conisbee engineers did this load structure design. They ensured that a new light-weight upper floor would not make the building sink into the quayside. conisbee.co.uk. Local builders Norfolk Building Co. did the actual building conversion in record time. Because we had to keep to a strict budget, details were kept simple, minimal, industrial.
The final transformation to a gallery
The building conversion complete – in 2016 we opened the building. The inaugural exhibition was Sunlight and Gravity, featuring Roger Ackling and Richard Long. From the outset, graphic designer Pearce Marchbank gave it a brilliant graphic identity which includes signage on the West wall announcing each exhibition.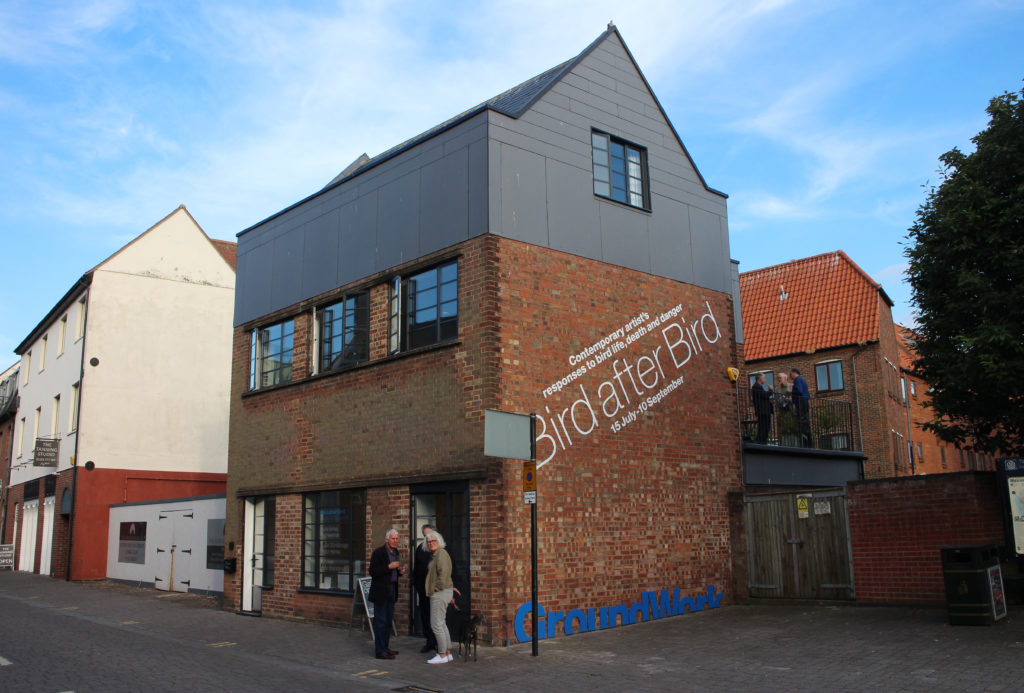 GroundWork's main gallery is on the ground floor, used for changing exhibitions. The lighting system was designed by Joe Geitner, who runs George Sexton Associates European wing.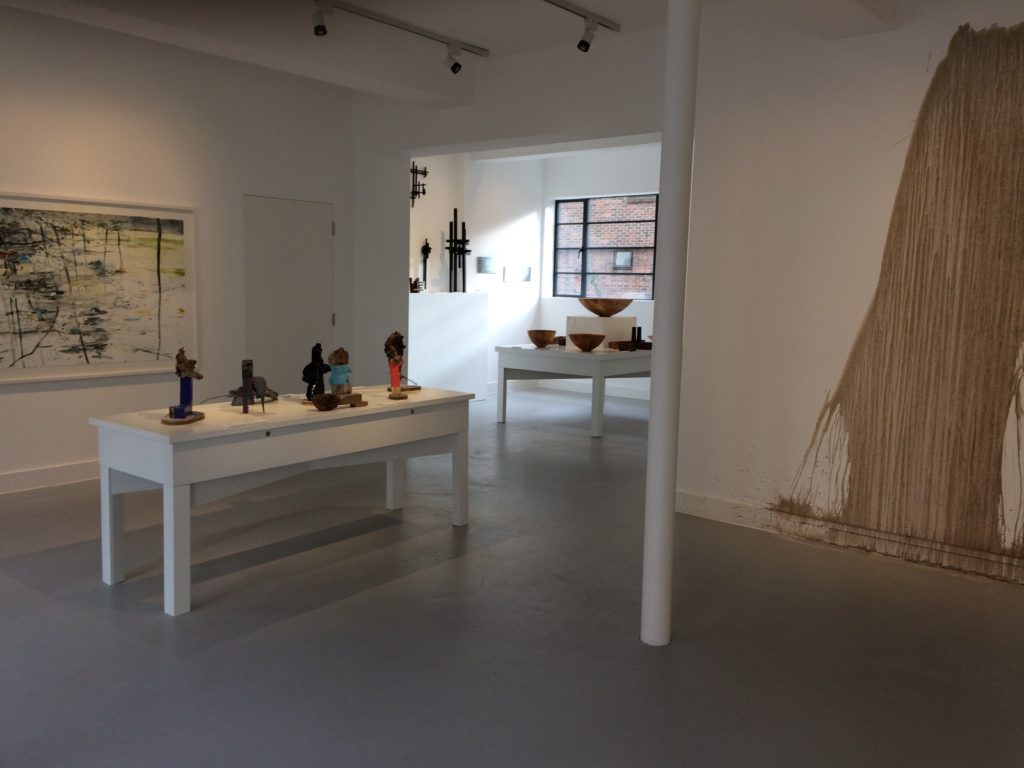 The upper floor is a flexible space, with potential to be a studio flat, with kitchen, living and sleeping areas, terrace and workshop space. It is also used for display as part of the gallery exhibitions, including jewellery, crafts, pictures, textiles and occasional gallery events.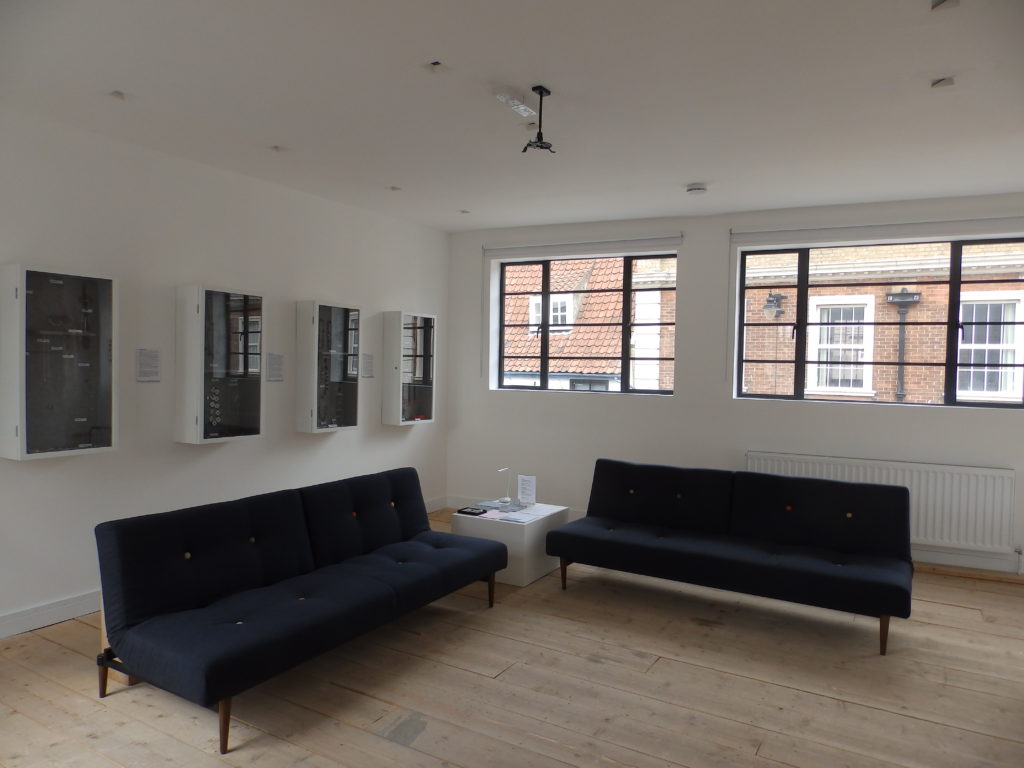 The Penthouse provides a comfortable suite to rent which sleeps from 2-4 people, with beautiful views of central King's Lynn, the Custom House and Quay. It is carefully furnished with designer textiles.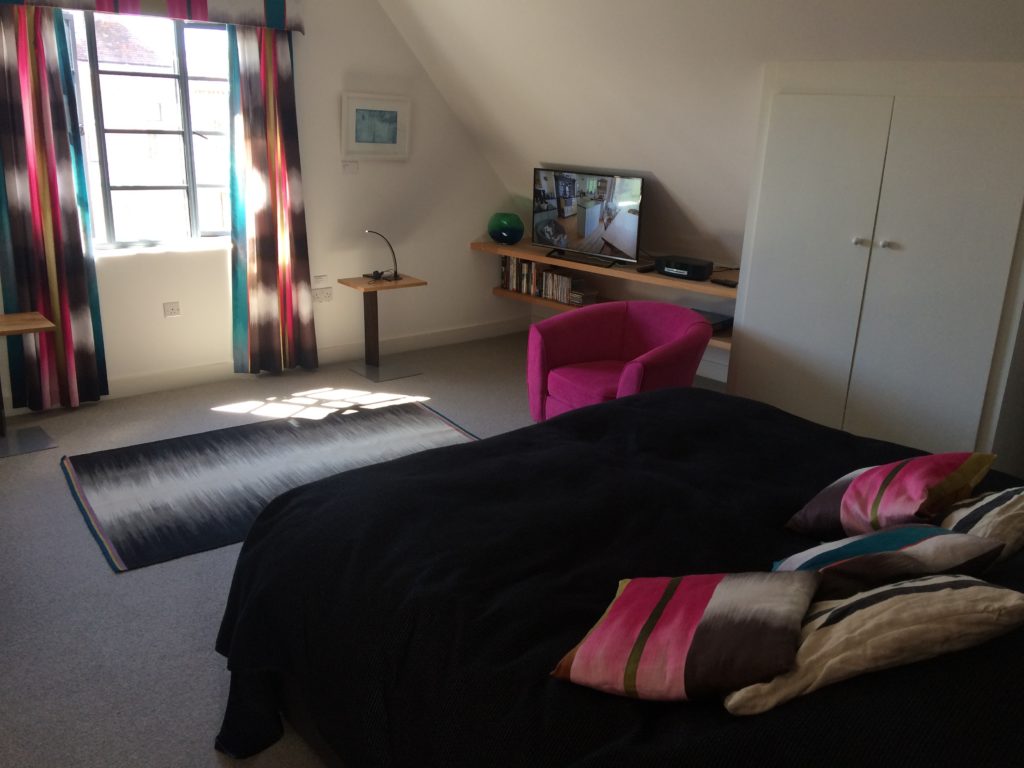 The views outside