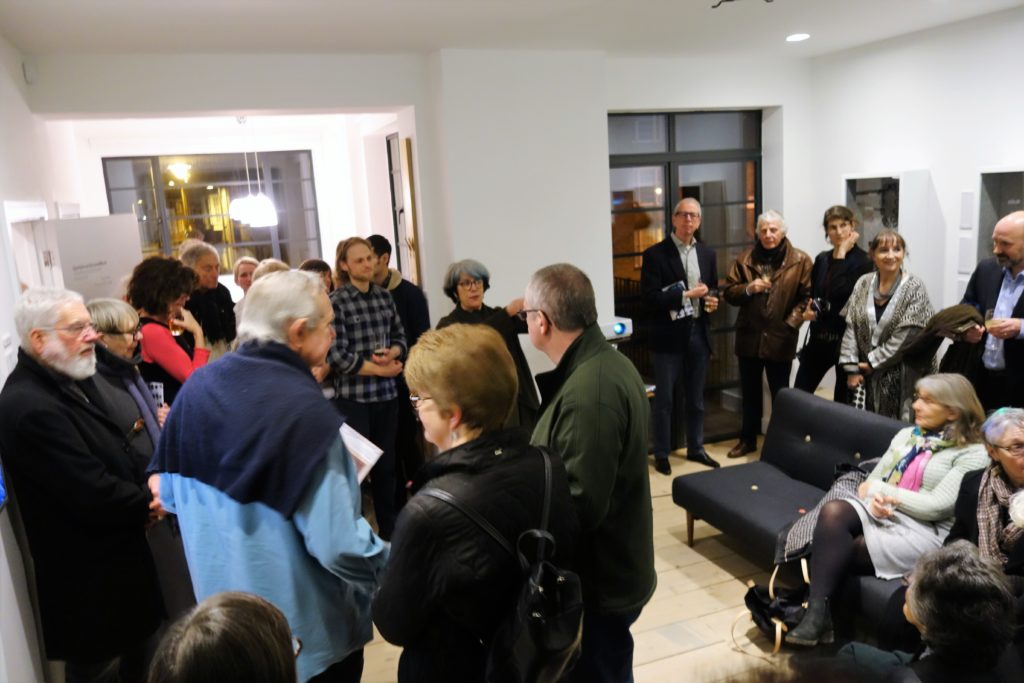 While the primary purpose of GroundWork Gallery is to show great art, the gallery was equally founded as a social space to bring people together. Here you will find details of some of the people behind it.
Promotional film about GroundWork Gallery made by James Murray-White, 2017.
The Director
Veronica Sekules
'My experience is in the art world, environment, heritage and conservation. I decided that I had to run the building as an art gallery, and to create a specialised programme there concentrating on art and environment, creating a social and educational asset as well as a new place for showing art.'
Veronica Sekules has more than 30 years' experience working in art galleries. She has curated exhibitions, worked on projects with artists, engaged with schools and the general public both in the UK and internationally. Her main career has been based at the Sainsbury Centre for Visual Arts, University of East Anglia, scva.ac.uk where she was first a curator, then Head of Education and Research and Deputy Director. From there she ran many projects, the latest being the Heritage Lottery funded 'Culture of the Countryside' from 2008-2011 cultureofthecountryside.ac.uk about which her book has been published by Taylor and Francis taylorandfrancis.com (see flier below) She writes both as an educationalist and as an art historian, specialising in both current and earlier periods. She wrote a general book Medieval Art, originally published by Oxford University Press in 2001 global.oup.com She also had periods of time working as an independent consultant. From 2005-6 she was on secondment to Tate Britain, to manage the early stages of the Visual Dialogues project for young people, with Tate partner museums in Sheffield, Newcastle, Birmingham and Manchester.See Katy McCall's article about some of that work here: engage.org She is currently a judge for the International Children in Museums Award, run jointly by the European Museums Academy europeanmuseumacademy.eu and Hands On International hands-on-international.net Her long-term interest in the environment which informs GroundWork Gallery stems from a formative period working for Friends of the Earth, as a result of which she wrote the Friends of the Earth Cookbook, published by Penguin Books in 1980. goodreads.com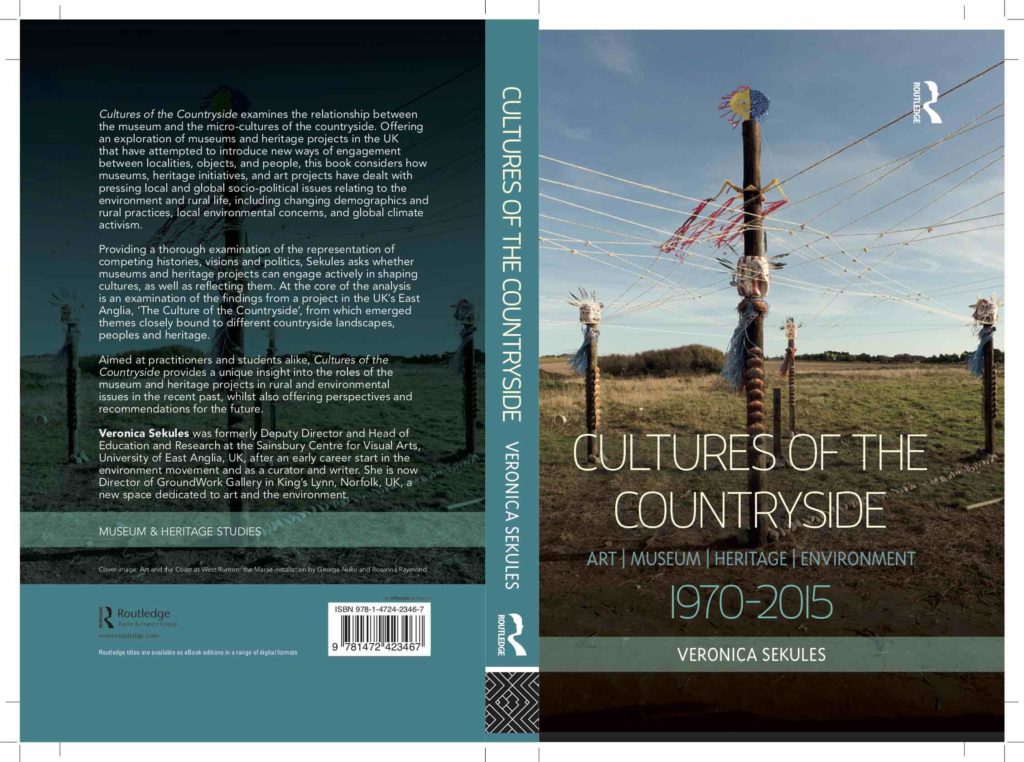 This book was recommended in 2018 for the shortlist for the East Anglian Book Awards, and the judge, Helen Dawson commented:
Further information at: www.routledge.com/9781472423467
Comments on the gallery by Loukas Morley filmed by James Murray-White
Comments on the gallery by Lee Grandjean filmed by James Murray-White
Comments on the gallery by Tim Simmons filmed by James Murray-White
The Graphic Designer
Pearce Marchbank
'From the outset I was interested to contribute a clear graphic identity to the project, knowing that this would make the crucial difference to its presentation as an organisation, convincing and professional, coherent, consistent and elegant.'
Pearce Marchbank RDI
Pearce Marchbank is one of the most respected names in British graphic design. He has worked as art director for numerous magazines, most famously for Time Out, for whom he created its classic logo – still in use worldwide after nearly 50 years. As designer for Music Sales, the world's largest music publishers, he designed books for musicians including the Beatles, Paul Simon, David Bowie and Philip Glass. Richard Branson asked him to set up Virgin Books, and then to become design director of Virgin Records. In 1988 he redesigned both The Independent and The Times colour sections and, from 2005, most of the packaging for the John Lewis stores.
In 2012 Marchbank designed the official Royal Mail stamps for the opening of London Olympics.