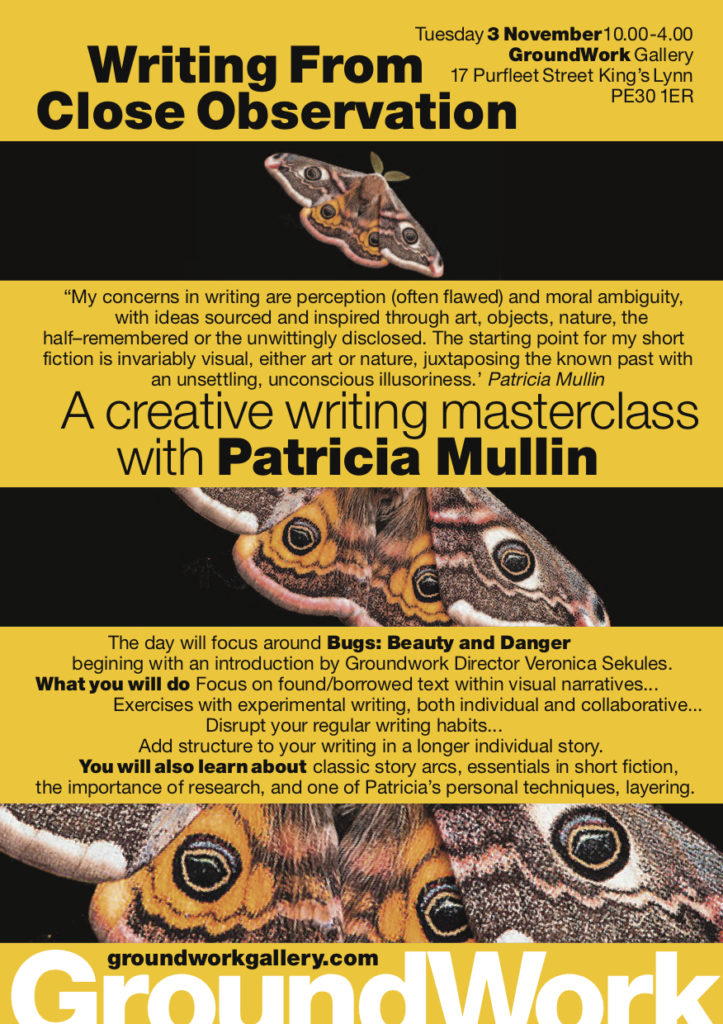 Tuesday 3 November, 10-4
An exclusive creative writing masterclass with Patricia Mullin limited to five participants only.
Bookings https://www.eventbrite.com/e/writing-from-close-observation-tickets-121386262579
Patricia Mullin is well-known as an extremely experienced writer, artist and workshop facilitator. She has previously taught A Journey Through Water at GroundWork in 2019.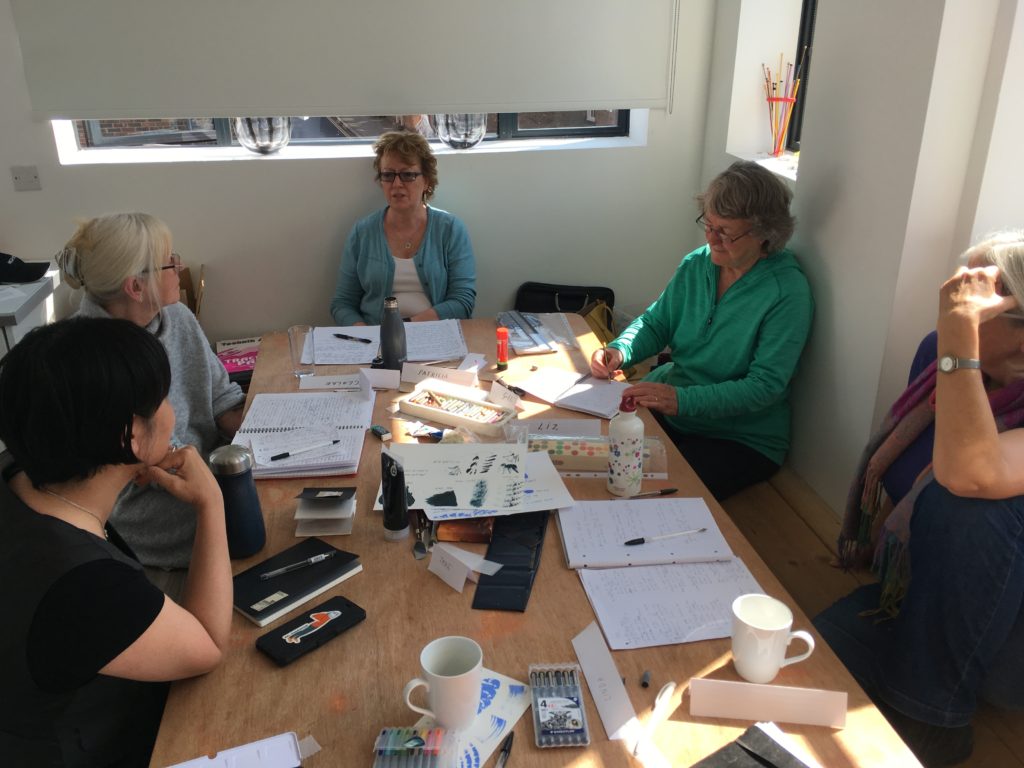 Artistic background
Patricia Mullin is a graduate of Central St Martins, Goldsmiths College and Norwich University of the Arts. After graduating from the NUA Writing the Visual MA 2007 she was on the shortlist for an Arts Council East Escalator Award in 2009.
Stories and novels
Her novel Gene Genie ( Stone Press 2005) came out as an e–book in 2012. 'The Sitting', 'The Siren' and 'Folding', three of her short stories, published in 'Words and Women One, Two and Three' in 2014 /15 / 16, respectively. (Judges: Lynne Bryan & Bellona Greenwood; Sarah Rigard and Emma Healey)
She received a commendation in the Yeovil International Literary Prize 2014 (Judge: Elizabeth Buchan) for her novel 'Casting Shadows' .
The Arts Council England awarded Patricia a grant to re-draft 'Casting Shadows', and the acclaimed author Jill Dawson was her mentor. She was on the shortlist for the 2016 Bridport Prize (Judge: Tessa Hadley), for 'Lick a short story' .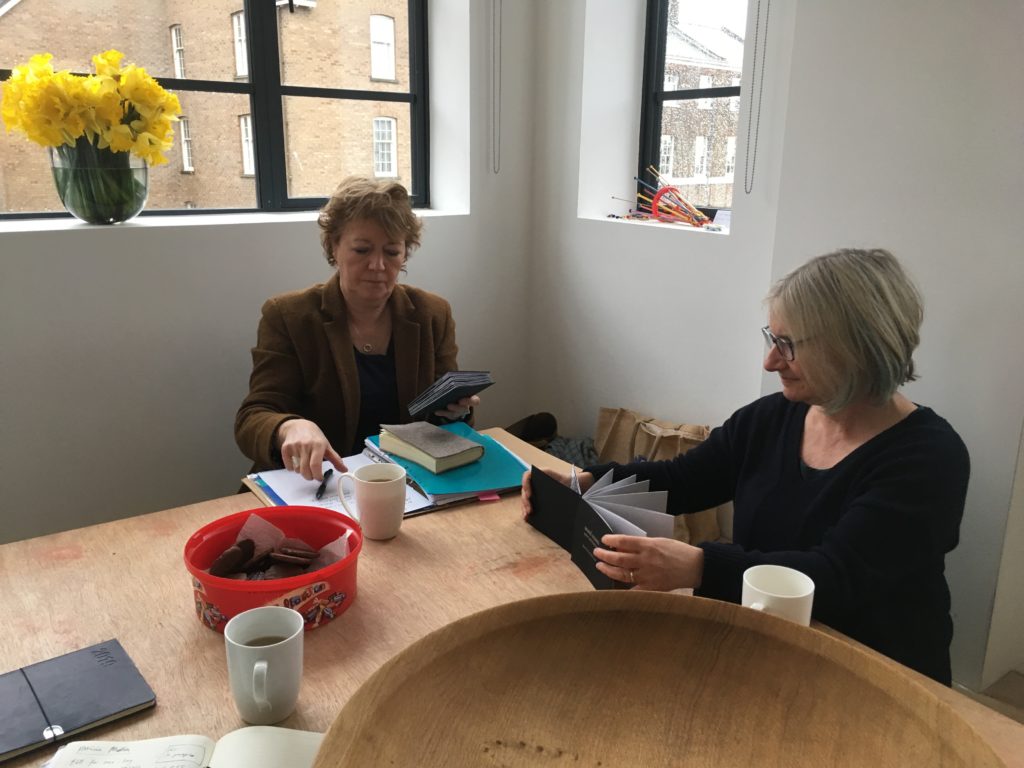 Workshop and masterclass teaching
In 2017 Patricia took part in the Modern Repose seminar and lead 'Object Lesson' a workshop on creative writing from paintings and artefacts. This happened at Murray Edwards College Cambridge University (formerly New Hall). The college holds the second largest collection in the world of art by women; only topped by the one in Chicago, USA. Patricia is an Associate Tutor at the University of East Anglia. There she teaches short fiction courses inspired by the Robert and Lisa Sainsbury Collection, and special exhibitions at the Sainsbury Centre for the Visual Arts.

Working with art and collections in museums, galleries and unique places of interest is Patricia's area of expertise. It complements her creative practice, where art and nature continue to inform her writing.
For a full list of writing, teaching and gallery credits please go to www.patriciamullin.com and select the Images and CV page.