November 25 – December 2
A one-week stay-at-home writing residency with Karen Eng
Eight writers are taking part in this concentrated workshop for just one week, focusing on the environment around them. We are calling this a 'retreat' or a 'residency' as the idea is to protect your time, at least for half of each day, for writing during this week.
This is a chance for personal tutor support to refine a piece of writing (or several) in the company of others. This residency follows on from our very successful Instagram challenge #doorstepenvironment If you enjoyed taking part or reading the results in our blog – this might well be for you.
Further details about how it will be organised
We will begin on Wednesday 25 November at 1pm with a general meeting and introductions. Karen will outline the framework. The general idea is that you will write every day and give her a piece – which can be as public or private as you like. Ideally writings will be shared around the group, but this is not compulsory. There will be a daily meeting at the end of each day – time to be confirmed by arrangement, but we had been thinking this would be 7pm. As ever in such workshops, the great value is not just in the teaching and facilitation, but in the willingness of the participants to share work and ideas, and to support each other. The grand finale could take a number of forms – live readings, publishing on-line – all to be discussed.
About Karen Eng
Karen has been a regular workshop tutor for GroundWork Gallery. The most recent occasion was for On the Edge in December 2019, from which we published the results.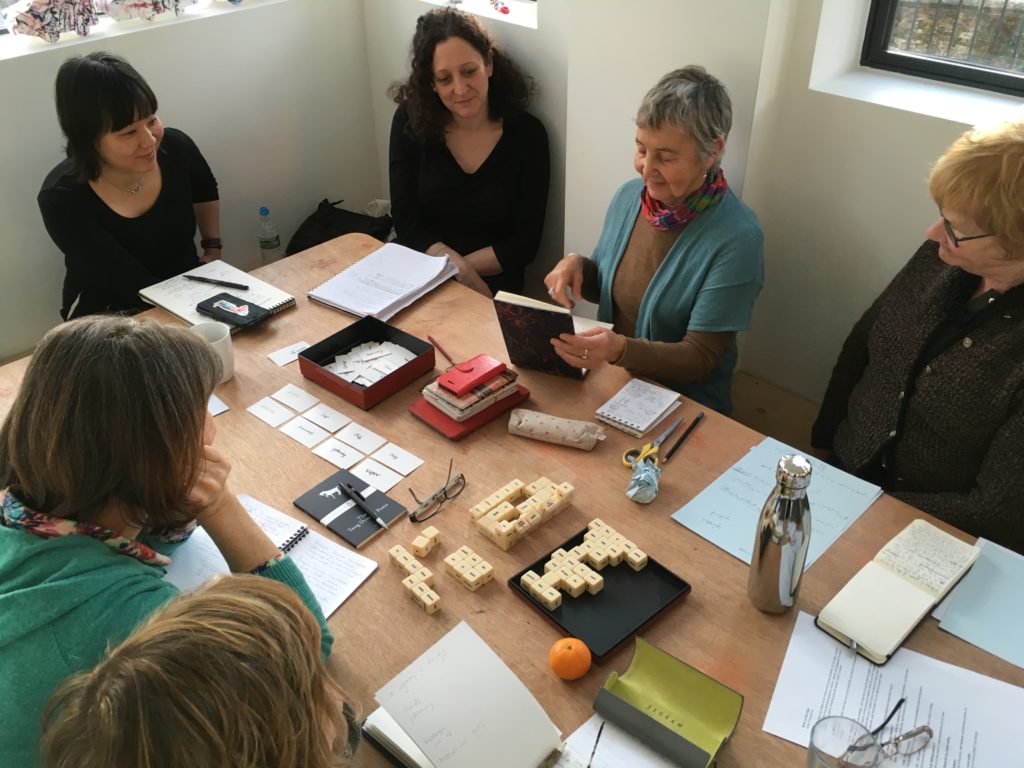 Karen Frances Eng is a writer and artist transplanted from the West Coast of California to the Norfolk coast of England. Her work straddles analog and digital media. She is experimental., encompassing everything from traditional letterpress printing to animated light projections on medieval buildings.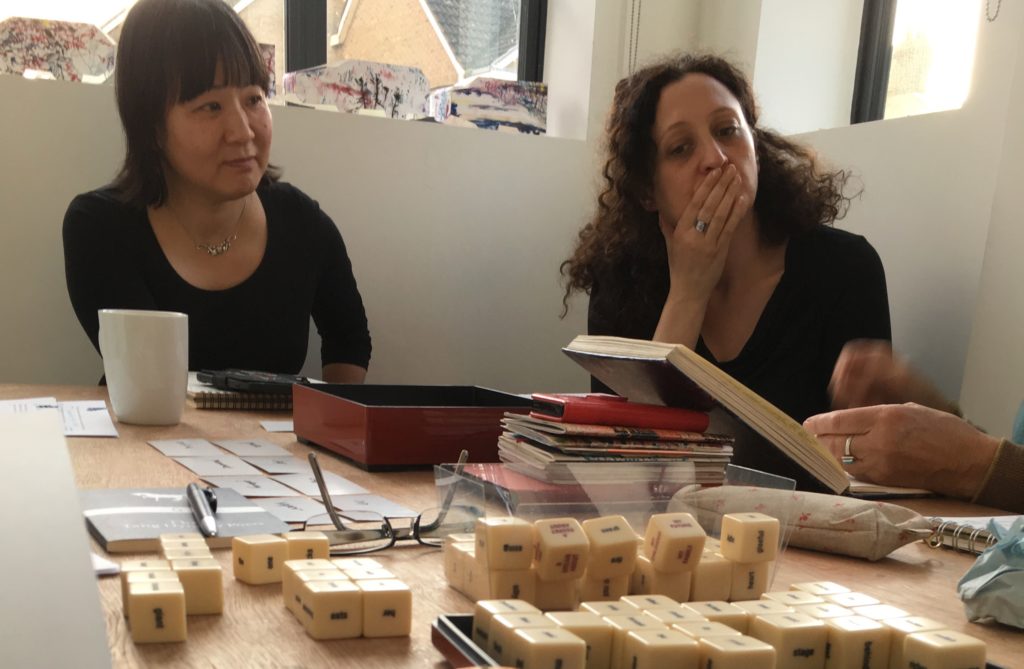 As a writer, her own first love is poetry. However, she also writes feature articles, profiles and personal essays for internationally distributed publications. She serves as a writing coach and facilitator for anyone who needs support in any genre or format.
Karen is also a visual artist. Currently she is exploring the possibilities of VR and cryptoart as tools of expression. Throughout every aspect of her practice, she shows curiosity, playfulness and a willingness to experiment across disciplines. She has shown several of her large-scale animated projection works on King's Lynn's heritage buildings. Commissioned by Collusion Cambridge and supported by Arts Council England and the local Borough Council. They have also appeared internationally as part of a live, multi-artist collaborative large-scale projection performance at Ars Electronica 2020.
Heidi McEvoy Swift (@McEvoySwift)
Heidi is the textile artist whose images you see on the fliers (which were designed, like all our graphics, by Pearce Marchbank RDI). You can see more of Heidi's work and read about the context in our doorstep environment blog. Also on https://www.artineastanglia.com/heidi-mcevoy-swift