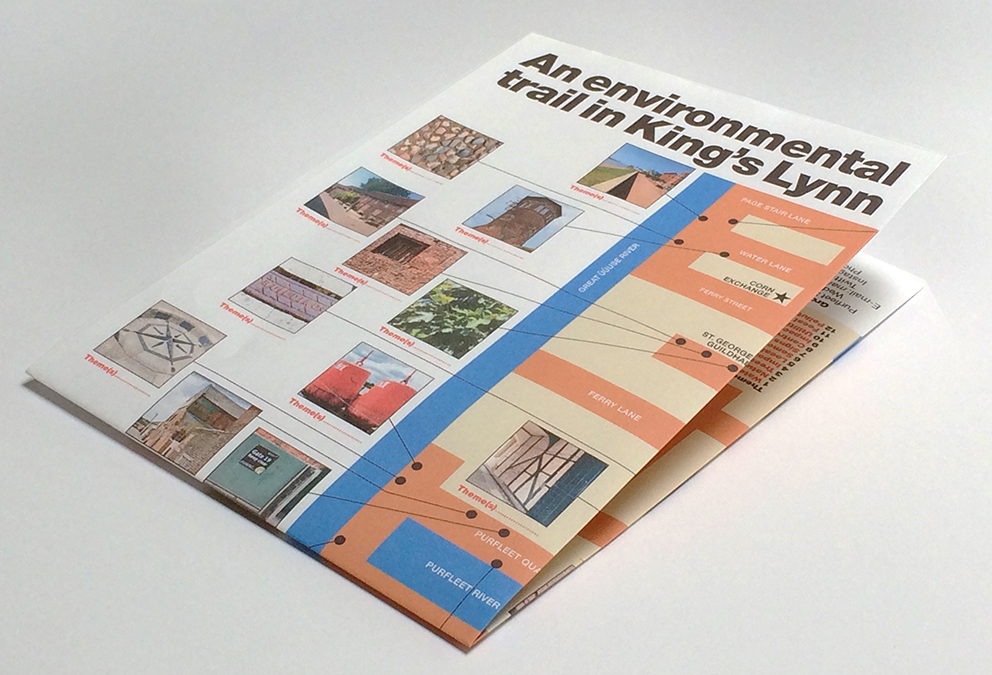 An ideal summer activity for individuals, families, children
How often do you go walking about, especially in a familiar area, without really noticing what is around you?
King's Lynn as an example.
The idea of this trail-map is to help you to notice the local environment in King's Lynn.
Noticing the environment is the first stage towards caring for it.
Then you can draw, write and photograph your reactions and observations
We have designed a trail-map with some landmark images marked on it, which represent some different ways in which the environment has an impact on the town.
In the margin are some prompt words and phrases which describe a few environmental features or ideas.
What you do?
Your task to walk along the suggested town-centre route and to match the prompt words with the images on the trail-map. You may also want to add your own captions and images as you go.
As you see below – full instructions are on the map. We have free copies at the gallery. Every Wednesday – Friday afternoon from 2-4 you can come and take a workshop activity relating to this. This can all be done safely within social distancing guidelines.
This project has been funded by Norfolk County Council. Maps designed by Pearce Marchbank RDI