Find your local bugs and join us in this big bug-hunting exercise. Buglife, the international invertebrate conservation trust has compiled a list of bugs you can find in your own garden. Most of them are common, but some might take a bit of spotting. Go equipped with a magnifying glass perhaps. Take a notepad and pencil with you and take notes and do drawings. Use your camera/phone to take pictures. This is a perfect activity for lock-down – just see how many different bugs you can find. You can also check against Buglife's bug directory to get more information. Link to their bug hunt with Learning Resources and be in for a prize (deadline 5 June).
So, here is our visual list. Good hunting!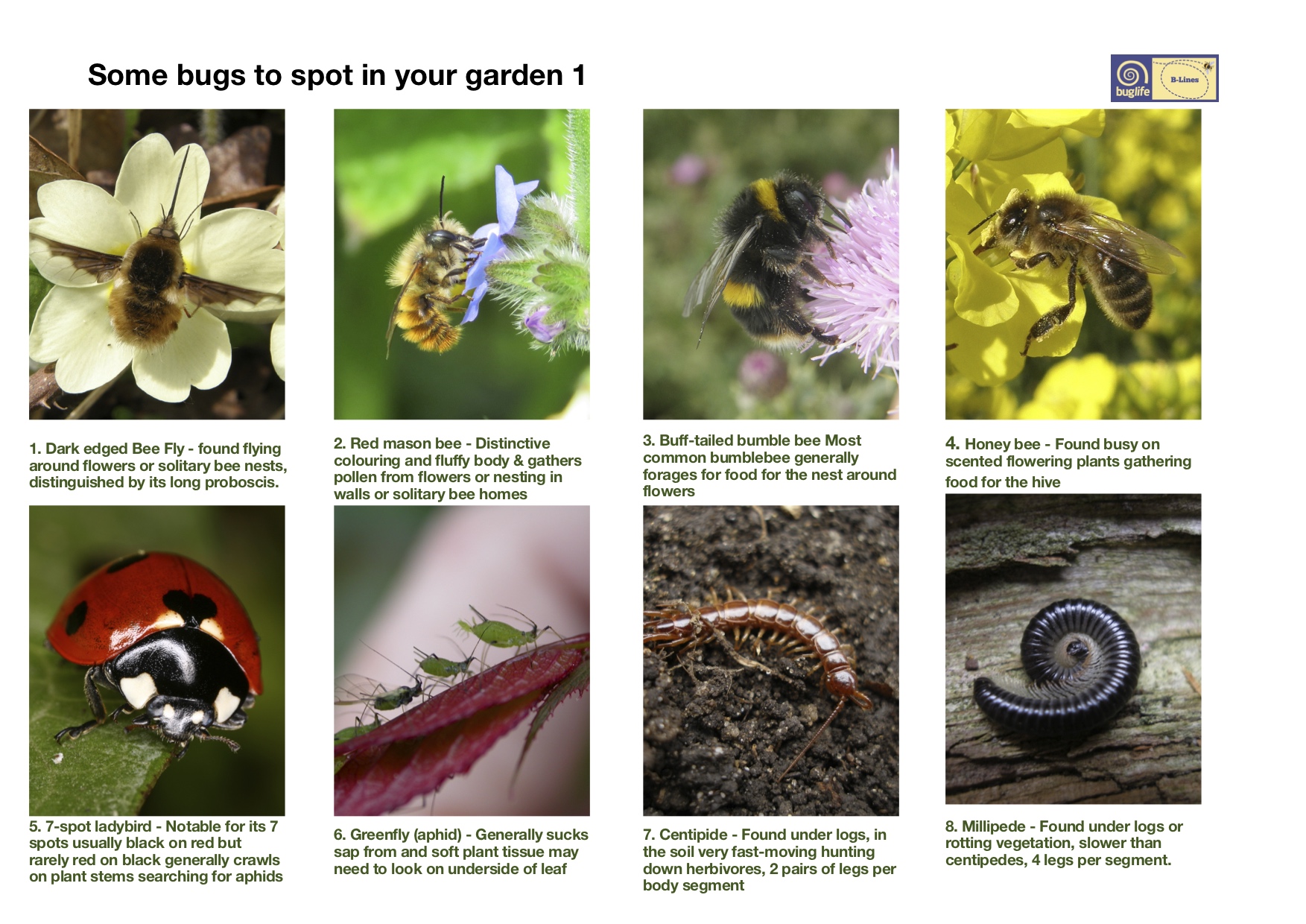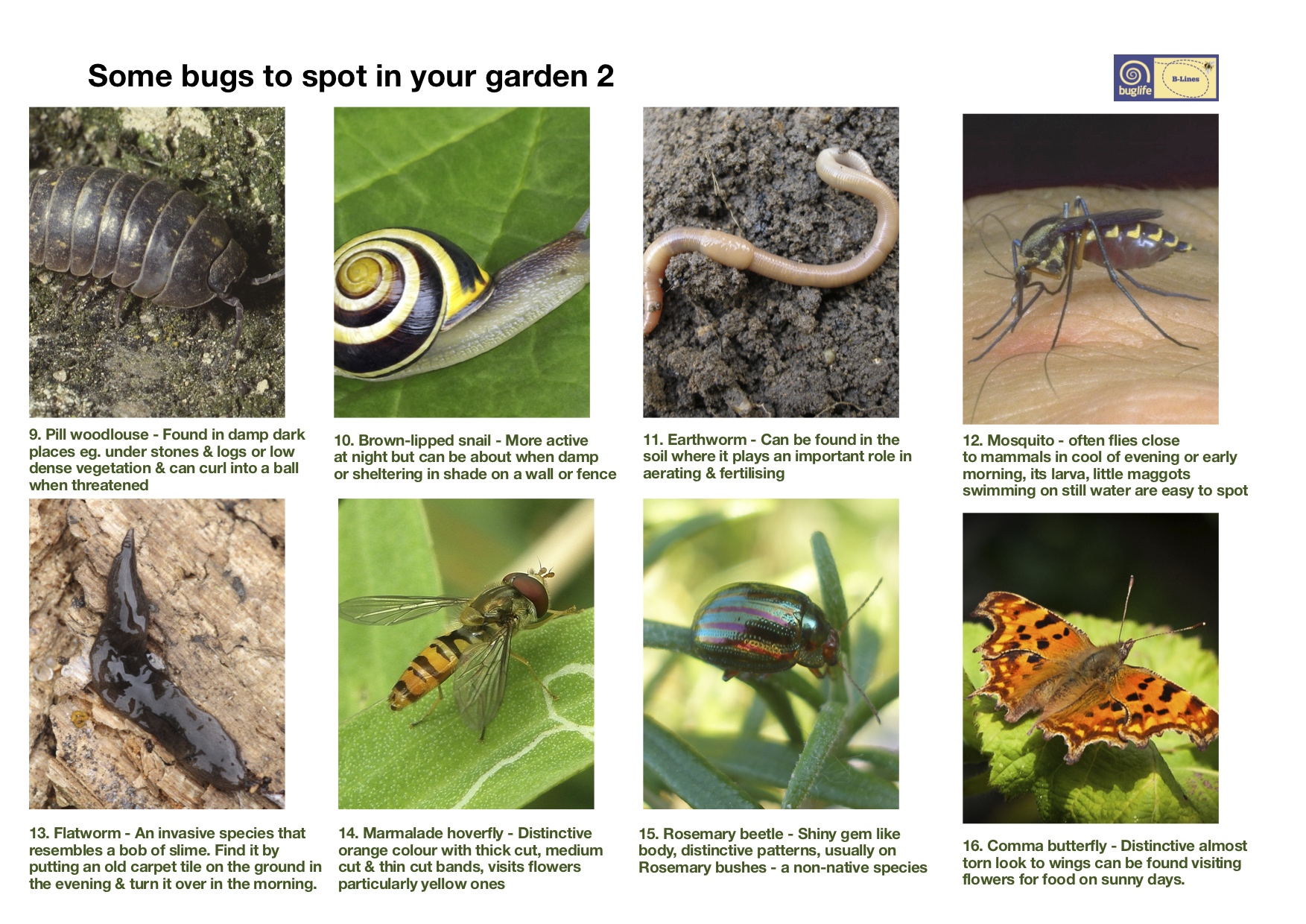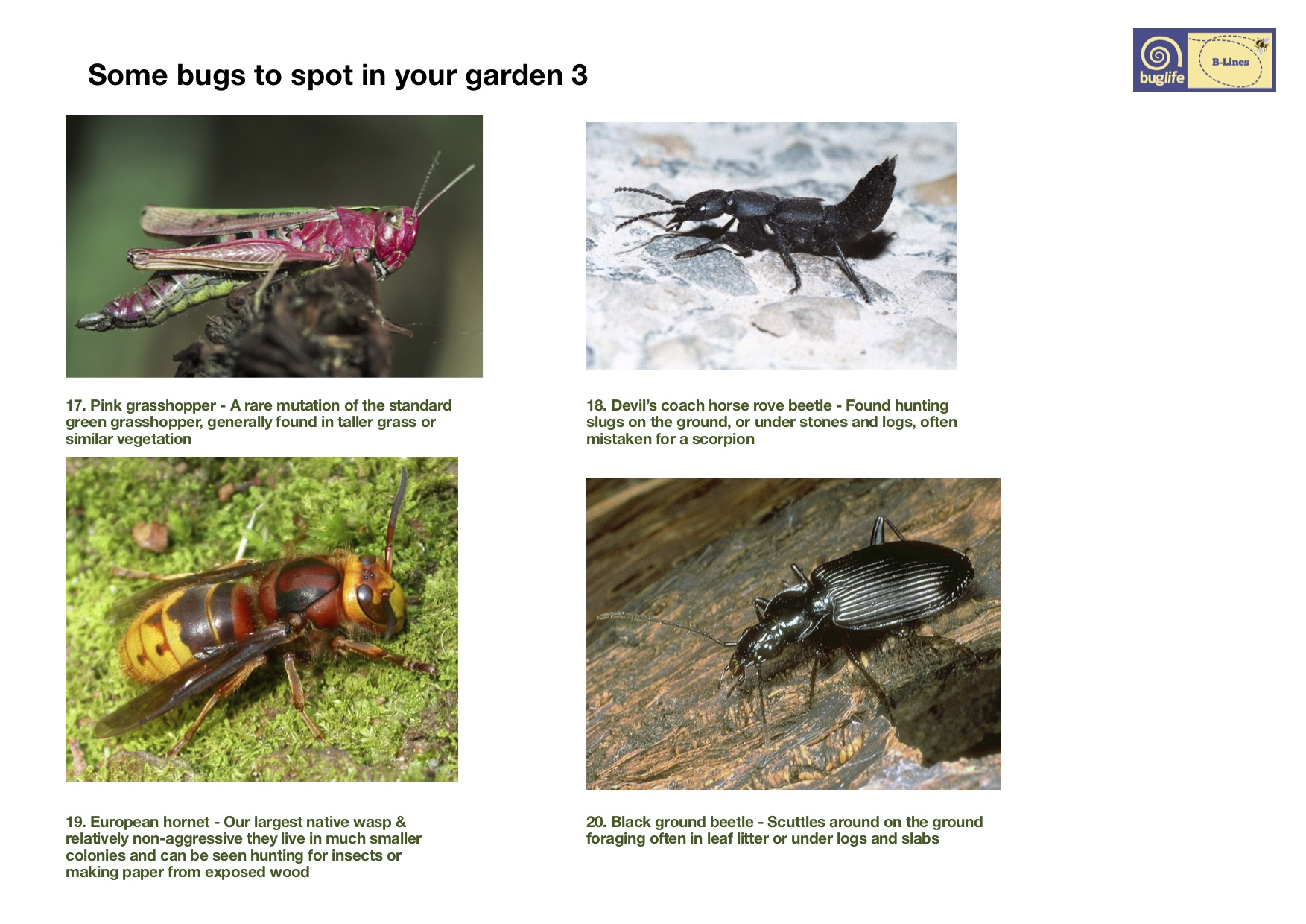 We are also joining with Buglife in their No Insectstinction campaign and are aiming to improve the B-Lines around West Norfolk. This is not only to do with bees, though bees are included. It is all about improving the whole environment for pollinators. Linking up as many as possible pieces of land which have improved the pollinator planting is part of it. We are working together with the Borough Council of King's Lynn and West Norfolk in an exciting long-term project to strengthen the B-Lines. Read about it here.