Sunday 15 May, 2-6
Join us in becoming an artistic forager. For this afternoon of talking and walking we will be led by artist-collective haptic/tacit to seek creative treasure in the ordinary world. The event connects with their GroundWork Gallery Spring 2022 exhibition FieldWork. It is also part of the programme for Norfolk and Norwich Festival, 2022. haptic/tacit are artists and writers who are adept at investigating their surroundings, closely observing, finding things. Driven to make, craft and assemble, along the way, they engage in research, resourcefulness, and adaptation.
Booking via Norfolk and Norwich Festival
The event is organised as part of the Norfolk and Norwich Festival and will take place in King's Lynn, in the gallery and in the town. You can book tickets here from via Norfolk and Norwich Festival.
haptic/tacit
haptic/tacit's founding members are Jane Cairns, Grant Aston and Kim Norton. The artists will give an exclusive tour of the exhibition FieldWork, and discuss some of the skills needed to maintain an expanded creative practice in tune with the environment and in challenging times.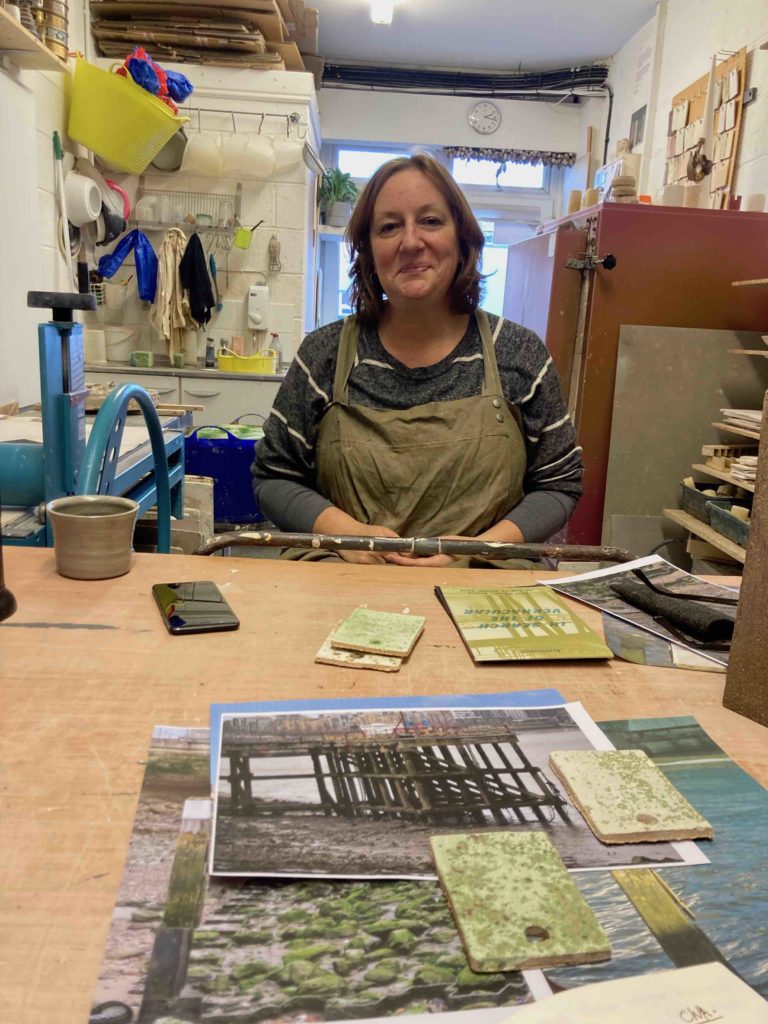 FieldWork the exhibition
FieldWork, the exhibition focuses on nature breaking into the urban environment. Each of the exhibiting artists has a different perspective on this. Three out of the total of 6 artists will be with us for the day.
Grant Aston cycles and walks, exploring the traces and remnants of human interactions in nature.
Jane Cairns has her studio near the Thames Barrier and watches the shore-lines daily. Most of us don't think of this as an environment for nature, but she notices the details.
Kim Norton observes nature closely and is alert to the way human have tried to shape it. For her FieldWork project she followed the story of an apple tree cut down from her garden.
Become the artistic forager
After talking in the gallery, we will take a walk through the town. Led by the artists, we will respond to creative opportunities its environment suggests. Maybe we will collect things, perhaps just observe, make lists and sketches. At the end of the day for sure, you are bound to feel inspired to be more resourceful and alert to local environments.