Thursday 23 November 5-8
Henny Burnett, Caroline Chouler-Tissier, Lucy Dukes, Kelly Hill, Sam Hodge, Sophy King, Sophie Marritt, Heidi McEvoy-Swift, Kathryn Parsons, Jane Scobie, Amanda Wallwork
Get ready to dive into an extraordinary exploration of the earth beneath us! This in-person event invites you to join our artists in residence as they discuss their experiences over the summer exploring the captivating subject of the ground beneath our feet. From the secrets hidden beneath the surface to the wonders of geology, this event promises to be an inspiring experience.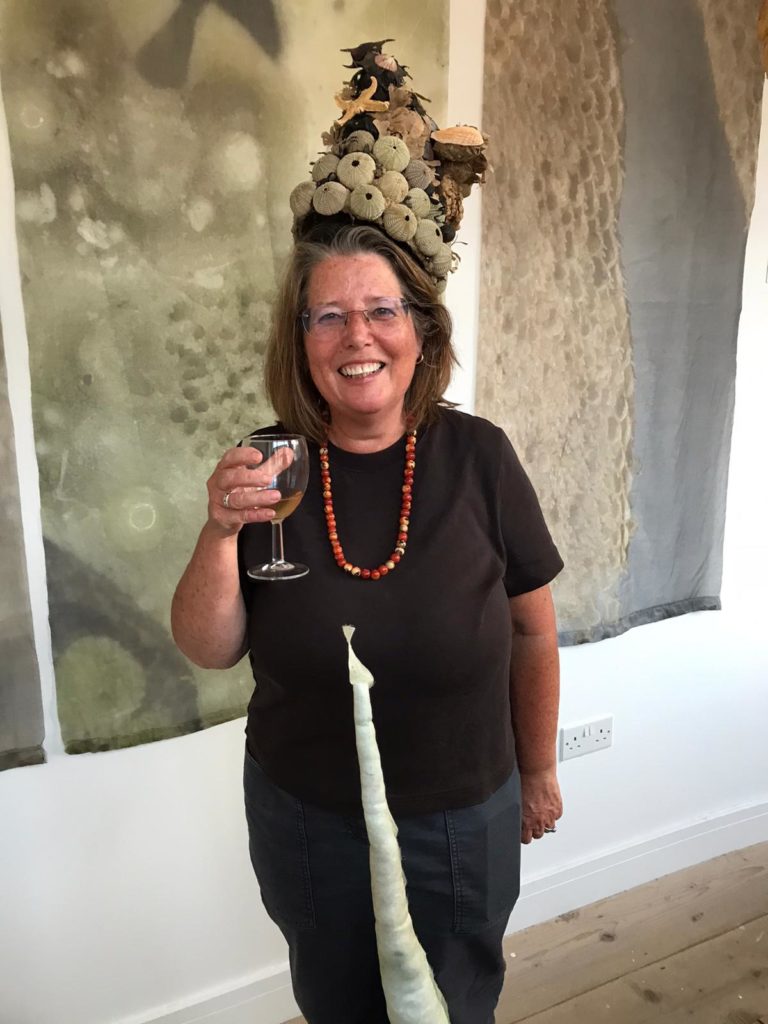 The Ground Beneath our Feet
To celebrate our current exhibition, The Ground Beneath Our Feet and to find out more of its story, we have a bumper event for you. Join us for a convivial evening in November to meet almost all the artists who have exhibited or were in residence over the summer. They will be talking about their work and inspiration and available for your questions and responses. We are also inviting the hosts, partners and advisers who contributed their hospitality and knowledge, and who we hope will join our discussions.
Booking: To book and pay cash on the night: contact mail@groundworkgallery.com
Tickets cost £10
If you prefer, tickets are also available in advance from Eventbrite: https://www.eventbrite.co.uk/e/join-the-artists-to-talk-about-the-ground-beneath-our-feet-tickets-735385276157?aff=oddtdtcreator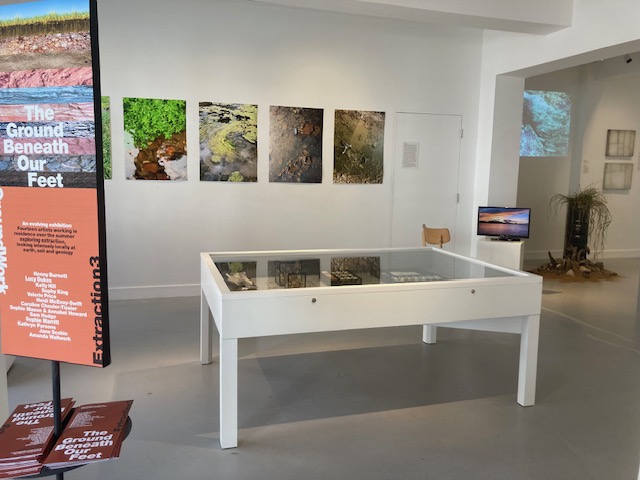 This summer marked the third year of our artists in residence programme based on the overall theme of Extraction. It was the largest and most ambitious yet, with 6 visiting artists and 8 associates, a pattern we hope to repeat for next year. We engaged in numerous field trips, guided by our many wonderful partners including from the Sedgwick Museum in Cambridge, the Norfolk Rivers Trust, Norfolk Geodiversity Partnership, Norfolk Wildlife Trust, Norfolk Bryological Group, HM Coastguards, Wells Next the Sea and King's Lynn.
The entire programme fuelled what has become one of GroundWork Gallery's most extraordinary exhibitions. On the day of the event you will hear more from the artists how their ideas were stimulated by the talks and walks we had and the places they visited. You can really see how the immediacy of the stimuli inspired some very vibrant and passionate work showing many ways in which art and environment are connected.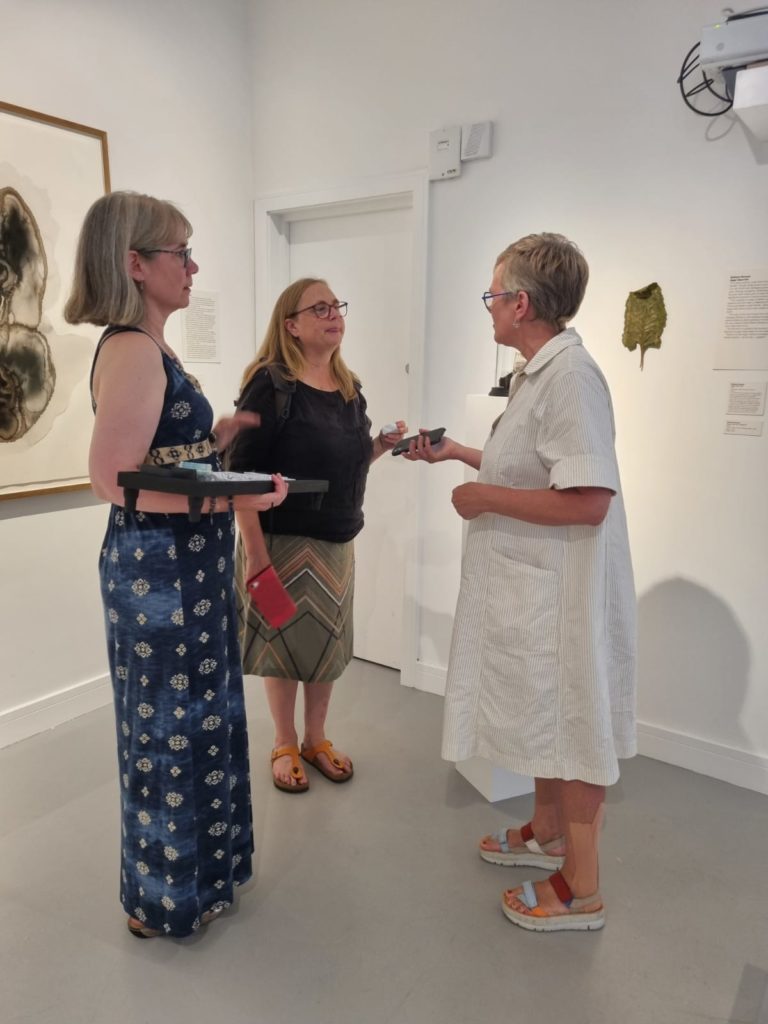 Programme for the evening
We will tour around the exhibition and talk with each artist for up to 10 minutes. Then each artist will stay near their work so you can talk to them individually over refreshments.
5.00 arrival and welcome
5.15: Amanda Wallwork, Kelly Hill, Sophy King, Henry Burnett, ((Kathryn Parsons)), Sam Hodge,
5-10 minute talks
6.00 Refreshment break
6.15: Lucy Dukes, Valerie Price, Sophie Marritt, Jane Scobie, Heidi McEvoy Swift
5-10 minute talks
7.00: Summary discussion, followed by chance for informal talking
7.30 End