The GroundWork Gallery Artist Residency Programme 2023
We are planning another phase of our artistic residency programme for 2023. Taking the theme of Extraction for a third year, we want this time to open it out to consider all possible aspects, from the physical to the more philosophical.
Extraction 3 The Ground Beneath our Feet.

The Ground Beneath Our Feet
Applications are now closed for the GroundWork Gallery art-and-environment-focused artists in residence programme for periods of 2-3 weeks between 28 July and 28 August 2023. Deadline for applications was 30 April.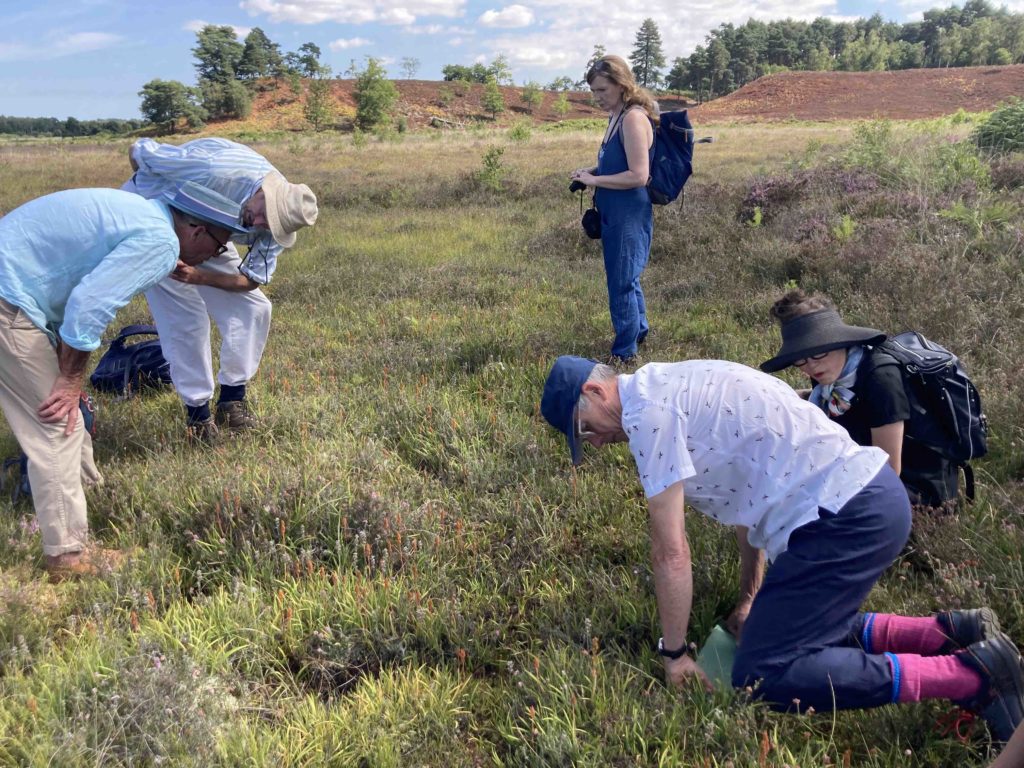 Outline: The Ground Beneath Our Feet,
Concentrating on our 3rd Extraction theme The Ground Beneath Our Feet, three artist in residency opportunities are available, one in King's Lynn, at GroundWork Gallery, one at Great Cressingham Projects and one at Broomhill Reepham. All are offered on a no-fee basis. However artists will gain free living accommodation, hospitality, a shared learning-research programme with plenty of field-work, discussions and skill-sharing potential. Previous artists have found the programme to be valuable for their professional development and have become part of a lively new network.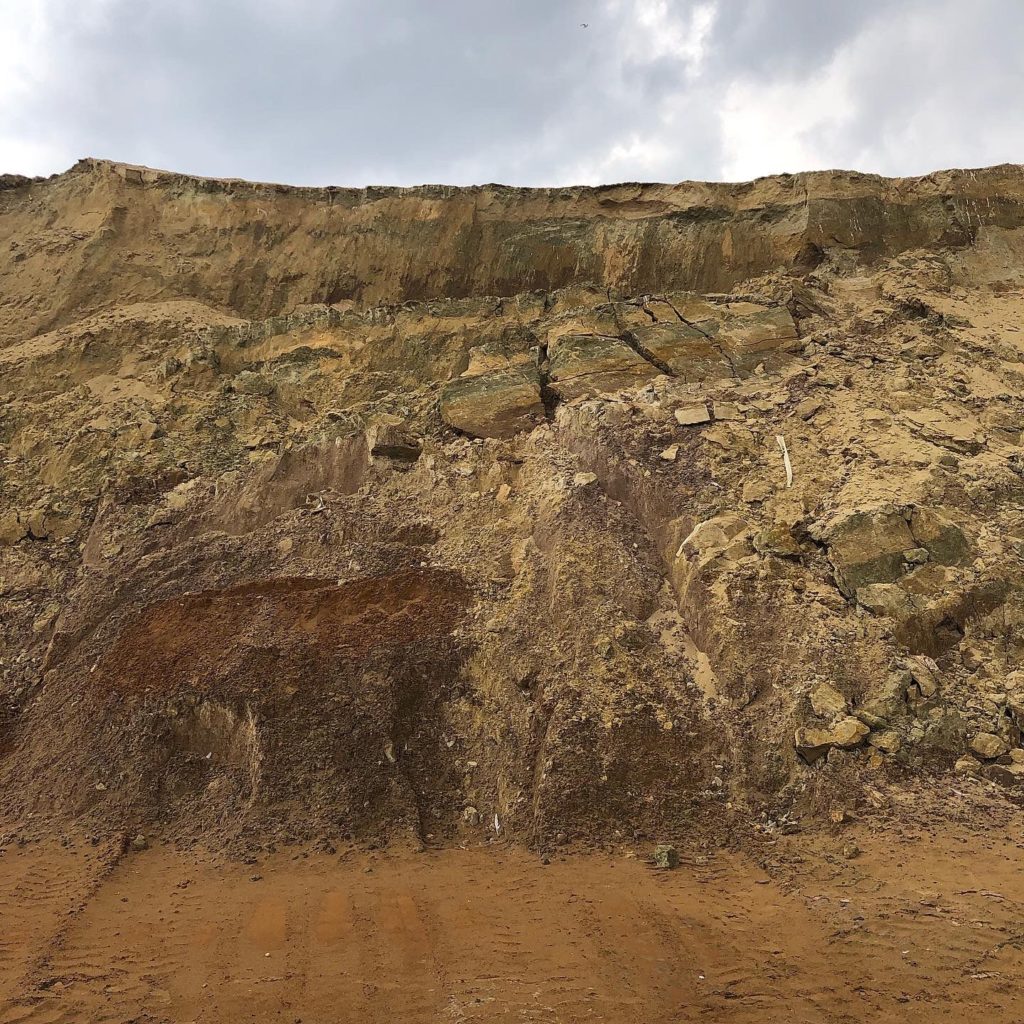 Suggested subject areas
All our residency hosts are in west Norfolk and we all want to remain true to our locality and enable deep engagement with it. Because of the particular geography and ecology of this part of Norfolk, our extraction studies so far have concentrated on examining exactly that: the local landscape and its resources. To date, during 2021 and 2022, we concentrated on those which have provided industry, such as aggregate, sand and stone digging and dredging, and in 2022 we began to look at peat. Last year we looked at losses created by extraction, and gains in terms of restoration.
While resident artists will have the opportunity to work on local and/or global issues in connection to extractivism, the most value would be gained for the resident by continuing to explore extraction issues local to Norfolk, especially the Coastal areas and the Fens. These include peat digging and cultivation and its consequences; quarrying of chalk, flint, aggregates, silica sand, dredging of the sea, or any other pertinent subject. As guidance, we have highlighted the two polarising themes we discovered last year. The loss to the land in extracted minerals, and the gains in terms of restoration afterwards. There are many other issues ripe for exploration, such as the biodiversity gains and losses, the applications for the excavated materials, the technology employed in processes and the overall carbon footprint. There is much to consider in terms of land-use, farming, water. We are open to proposals involving geology, archaeology and/or the built environment.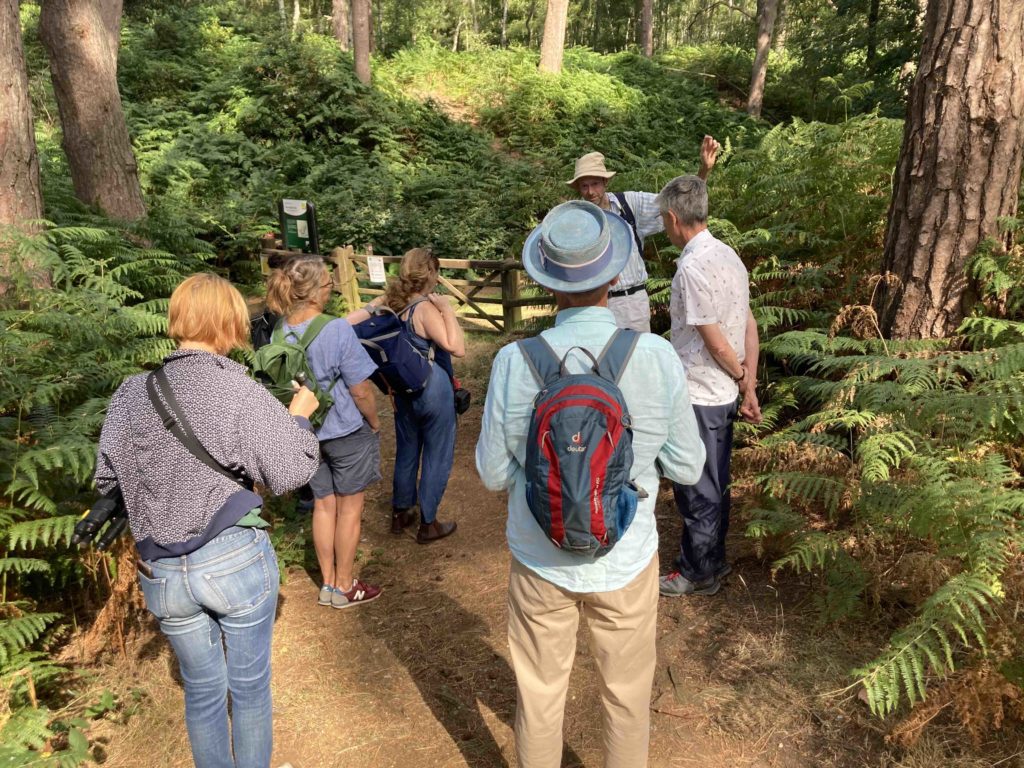 Research Partnership
Our aim is to create a hospitable art-and-environment-focused network between us of resident artists, past and present, hosts, and advisers, so that together we can strengthen our practice and have a growing effect on the way we see the environment and its resources around us.
Potential support and advice can be provided for local extraction sites and issues by a multi-disciplinary study group, including Norfolk Geodiversity and Norfolk Coast Partnership quarry directors and workers & the GroundWork Residency Consortium.
We have an exciting new partnership with the Sedgwick Museum, University of Cambridge, who are making their extensive collections available to us – with the additional potential for artists to create mini-vignette exhibitions in some of their historic display cases.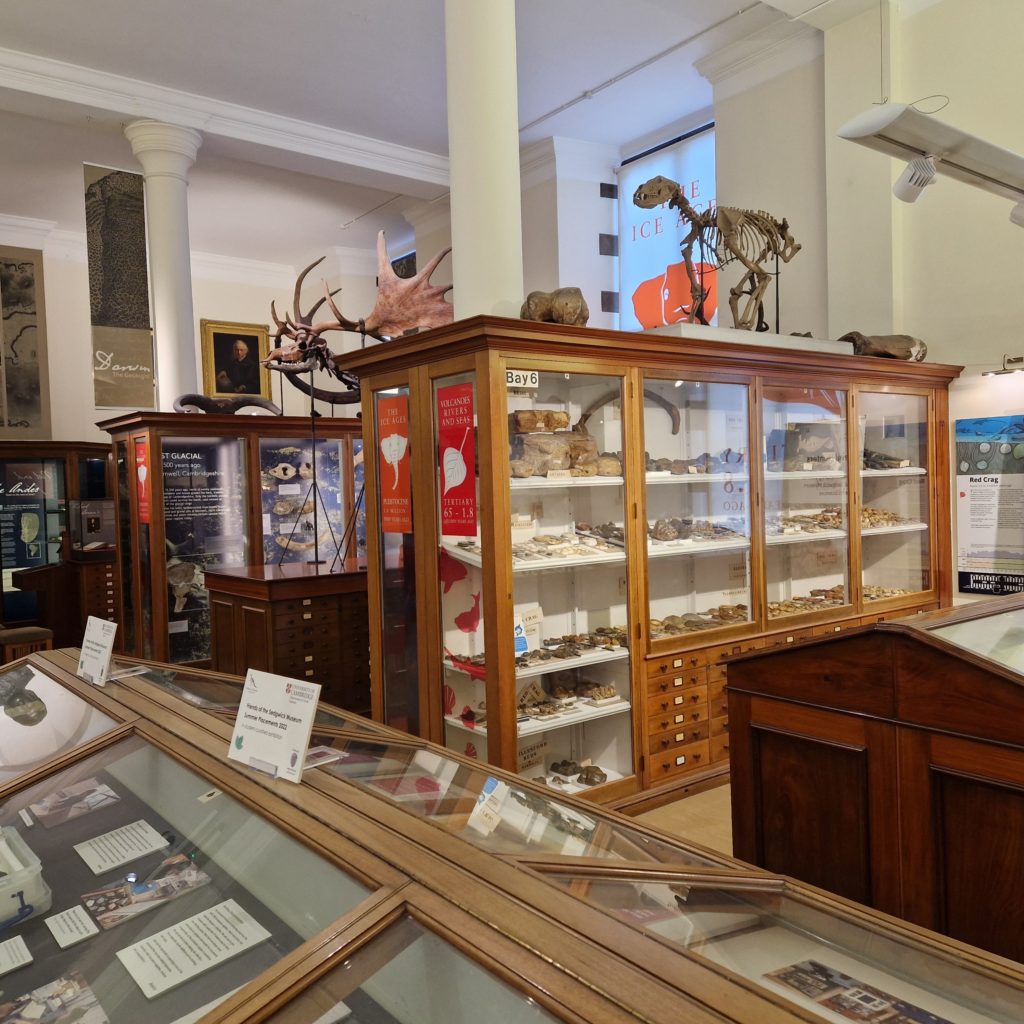 Outcomes and Exhibition
We do not necessarily expect finished work to come out of the residencies. We do hope however that there will be some results we can share in public (work in progress, research tools, photos, film, audio recordings, notes and diagrams could be enough). To date, all the resident artists have wanted to produce something to show their work development.
At the end of the residency period, work in progress or finished pieces will be presented in a group show at GroundWork Gallery: 1 September – 30 September. At the end of each residency, a selection of work for display will be made by each artist in discussion with the GroundWork Gallery Residency Consortium. The director of GroundWork, Veronica Sekules, has final say over what works get shown in the gallery.
The GroundWork Residency Consortium
GroundWork Gallery (host Veronica Sekules)
Facilities: open-plan self-contained apartment on the middle floor within the gallery, consisting of- live-work space, kitchen, shower-room, bed space, balcony. Self-contained but kitchen shared with the gallery during limited opening times. Clean-working studio space. Town centre location & bus and train public transport available.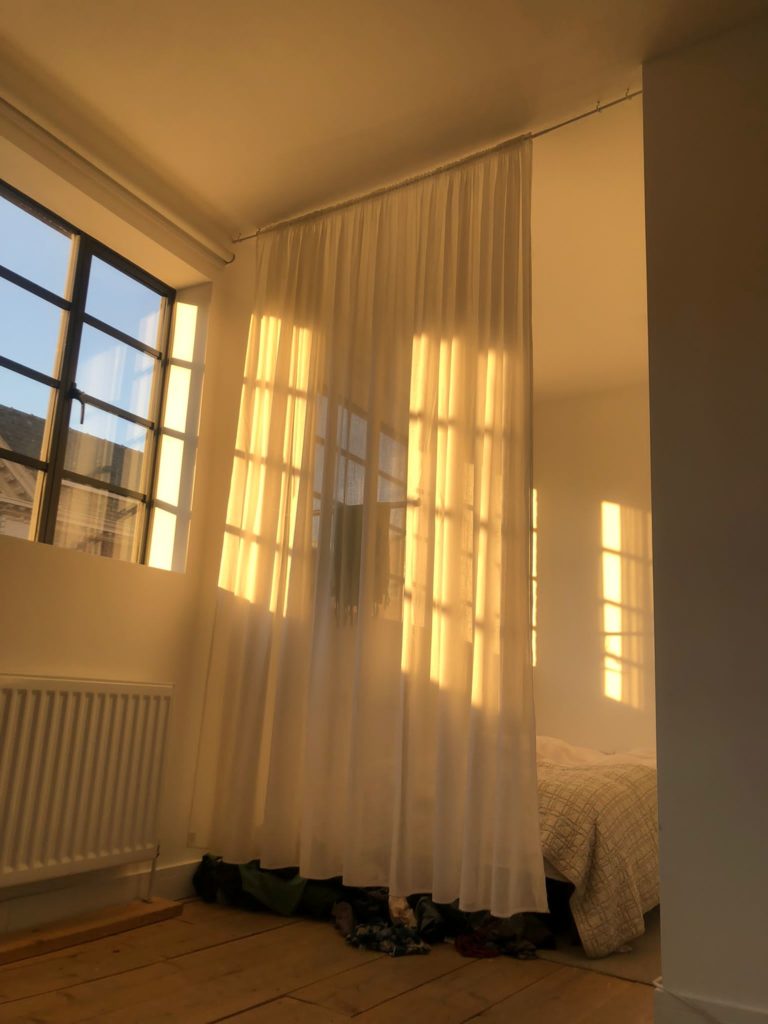 The Grange Projects, Great Cressingham (hosts John Plowman and Nicola Streeten)
Facilities: quiet location; open space grounds and landscape, and studio facilities ideal for making sculpture. Residents get a separate bedroom with otherwise communal living in a beautiful 18th century former rectory in a Norfolk village (Access to a vehicle would be advisable for off site visits/meetings. However for non-drivers help with transportation will be offered if possible.'). https://www.thegrangeprojects.org/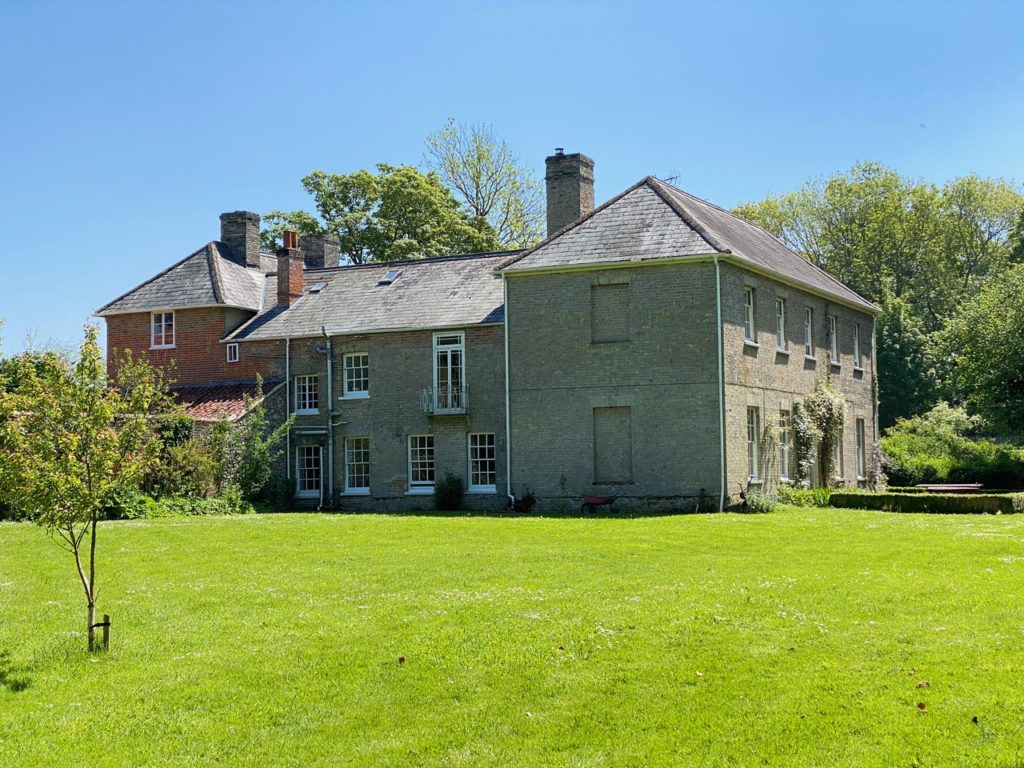 Broomhill, Reepham (host Helen Lindsay)
Facilities: self-contained studio space set within private and secluded land – a SSSI wetland at the edge of a mid-Norfolk small town. Potential to live in the studio or be hosted within the house, sharing meals. (Independent transport needed ideally – limited bus service available)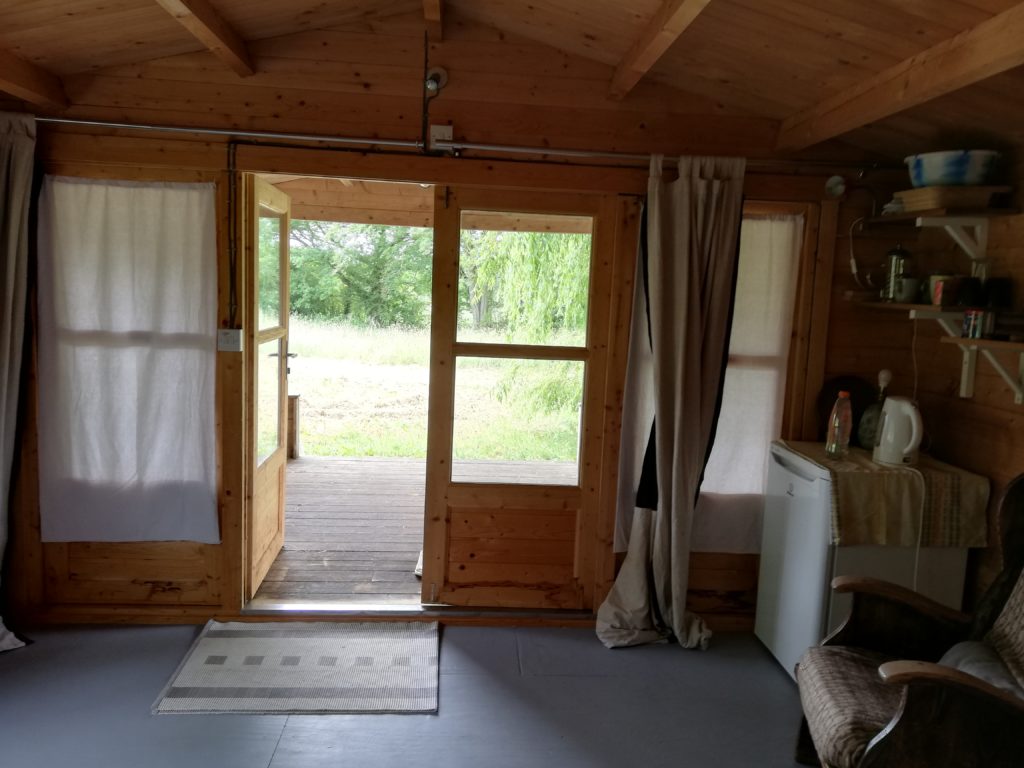 Applications are now closed
Apply via e mail to mail@groundworkgallery.com with the heading GroundWork Gallery Residency
Please submit BY 30 APRIL 2023 with:
a) contact details – name, address, e mail address, website (if relevant)
b) statement of intent summarising the fields of art you are engaged in, what you aim to explore and what you might want to achieve (2 pages max).
c) Include a CV
d) and up to 10 images of your work, preferably sent as a reduced size PDF.
Artists of all kinds working in any medium may apply and, taking practical considerations into account, we welcome collaborative proposals.
NB. Facilities at each site vary and if you want to express a preference for one of them we will take that into consideration. If you have a preferred date-range, or are definitely not available for certain dates, please tell us and we can take that into account. You might also want to consider transport issues, as both Great Cressingham and Broomhill Reepham are relatively remote. However, hosts are prepared within reason to provide some transport.
Final decision-making
Please note that we will make the selections in the week following the application deadline and final decisions are taken by the GroundWork Residency Consortium. We reserve the right to make the final selection based on our judgement of merit, appropriateness and balance of the whole programme.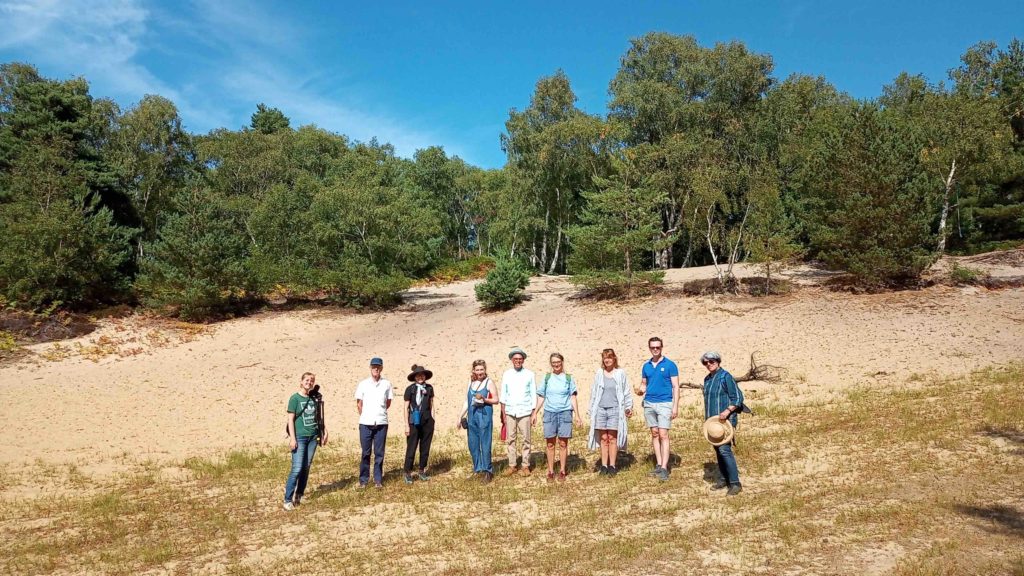 The Extraction context
Extraction as part of a network of relations
Last year, Anthony Powis conducted his field research largely along the north coast of Norfolk looking at dredging for aggregates and examining effects on the salt marsh landscape. He learnt about the complexities of conservation, that everything is connected and it is just not possible to isolate one aspect. One of his advisers, David North described the necessity to think like a migratory bird in terms of linked resources, interconnection rather than isolation Looking at the salt-marsh he said " for a bird this site is one point in a network of relations…that includes atmospheric, marine, animal and telluric processes…"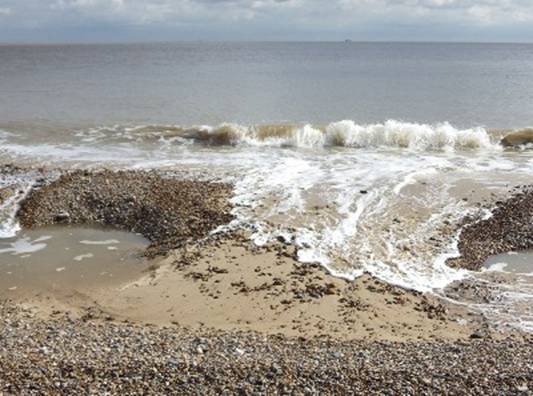 Extraction as absence and presence
Extraction can happen as part of the earth's natural processes. In some of our field trips with geologist Tim Holt-Wilson in the last two years, we have seen the results of the earth's shifting in which have revealed extraordinary effects in the landscape.
The ebb and flow of the tide is one such phenomenon – a process of erosion and deposition:
"A wave laps onto a beach then retreats – it configures sand and shingle – then it laps again and reconfigures those materials. Each configuration is a temporary outcome of processes in matter. It is not an intentional but a circumstantial process."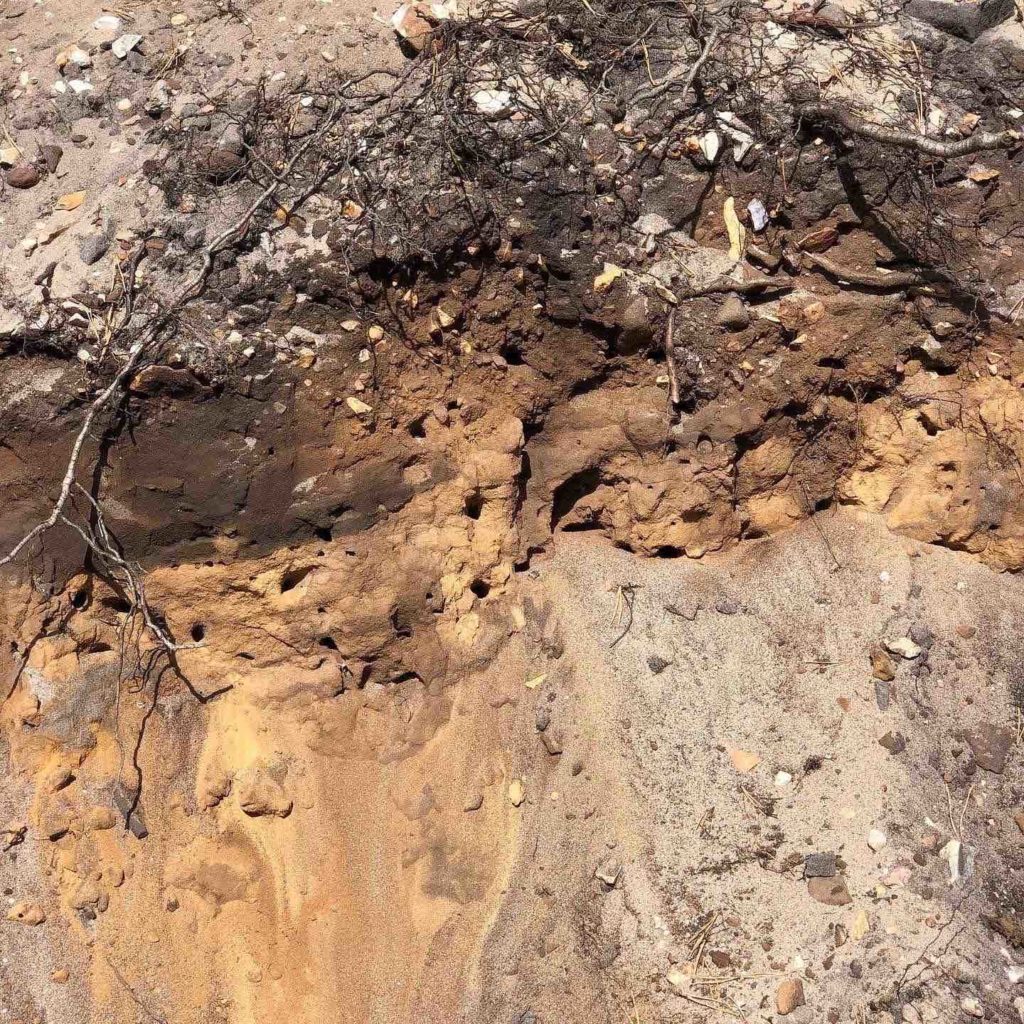 With Tim we also considered the stratigraphy of the landscape – the layers which have appeared, sometimes separated in time by thousands or even millions of years.
"strata …. are readable representations in matter of past operative processes inscribed in the environment. Strata only survive as phenomena because they have not yet been erased by erosion."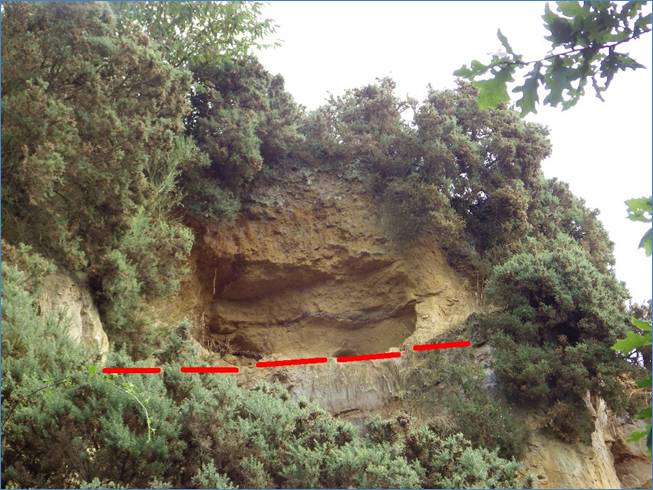 Extraction needs watching
Almost everything we live in, on and among, has one way or another been extracted – aggregate, clay, stone, slate for house-building; sands, tar and stones for roads, oil, coal, gas for heating; metals for electronics, for pipes, for jewels. Water for drinking and washing, field irrigation and gardening. It is not all bad – a lot of extraction is necessary for our lives to continue in warmth, security and comfort. But there is a lot that needs watching in case it is excessive, driven by greed, or is unnecessary or replaceable with more environmentally sustainable alternatives.