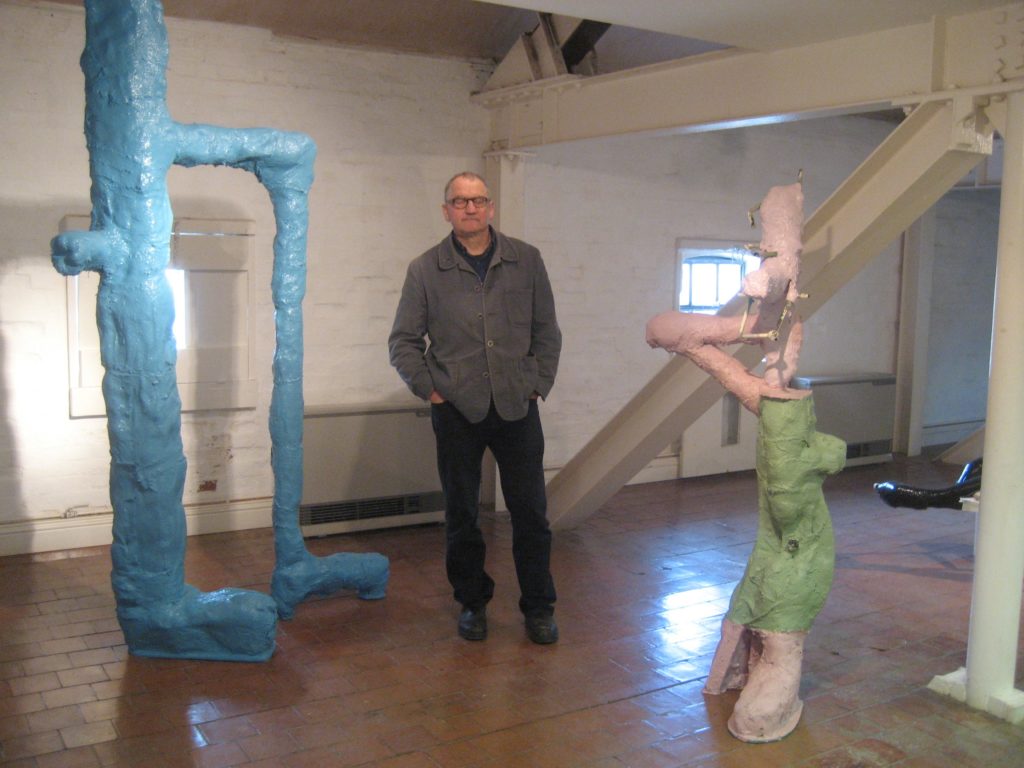 Lee Grandjean tackles themes about the body in his sculpture, alongside nature and the interactions between different environments. Frequently he uses different media in order to create a dialogue from one work to another. This can either be in terms of its subject matter and meaning, or its shape. Usually both, as he likes to create hybrids, both in ideas and forms.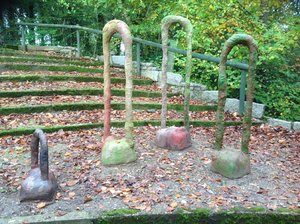 Letting nature in
'The way I process work is about letting nature in. Or rather keeping as much of me out of it as possible in order to allow the nature of the work to become apparent. By this I mean working with improvisation and accident. All structures are built·in dynamic relationship, all surfaces are left to the nature of how the material goes on. Nothing is formally 'finished', edges of colour cut across forms, surfaces are only partially covered. I want my working process and me to be ONE, in nature.

Although I don't make obvious reference to the natural world nor use natural materials, I feel it is successful if it has become something other, outside of me. So that I, and any viewer, come across the sculpture as something of nature. Something that might have grown into its form. I think of my characters as stumbling out of future ruins. Coming from the debris that is a humus of the built and organic material. It is in the spirit of noble survival, with the toughness of that which has undergone struggle but endured. Managing to hold on to a residue of humour and love.'

Lee Grandjean, 2017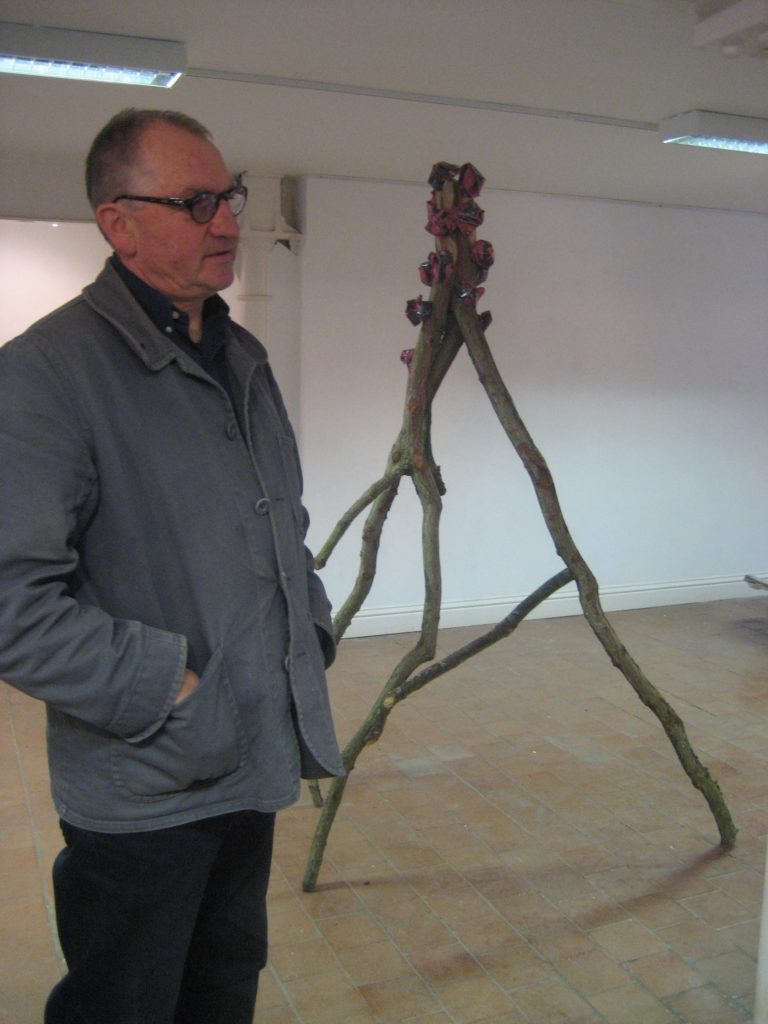 Constantly experimental
Lee Grandjean constantly experiments with materials, scale and symbolism. His work is highly inventive and experimental. He paints, draws, carves, assembles, constructs. He often treads the lines between abstraction and figuration. 'Perch', 2011, was made during a phase when he was using recycled plastic bottles. Other works, he makes from wood, cement, paint, wire.
Often Lee's works are combinations: half human half object. They can veer between cartoon-esque humour and serious engagement. Forms both hold a strong centre and also extend into space.
About the artist
Lee Grandjean has had a distinguished career as a sculptor and a teacher. He trained at Winchester College of Art and taught in a number of art schools, including East London, Coventry, Leicester. He held a post at Wimbledon. Then for 20 years he was at the Royal College of Art, becoming Deputy Head of Sculpture in 2009. Throughout his teaching career he kept up an active studio practice in Norfolk. He has exhibited frequently, nationally and internationally.Lee Grandjean has twice been part of GroundWork's programme. Once in 2016 for Out of the Wood (above), and we showed 'Perch' as part of TrashArt in 2018.