11 March – 1 July 2017
The first exhibition in the UK of the work of herman de vries occupied the spring season at GroundWork gallery in 2017. herman de vries, then aged 85 is a grand figure in the world of art and environment, renowned for his sensitive attention to nature. This exhibition was all about stones and earth, presenting the artist's assemblages of the world's natural resources. Remarkably varied soil samples from the Seychelles Islands and the Jura Mountains became rubbed drawings, revealing the range of colours which are otherwise hidden beneath the undergrowth. A framed lapidarium on the wall transformed what began as a seemingly random collection of the world's pebbles into a little display of wondrous order and variety. A floor installation of precisely cut stones from the Steigerwald became a museum for a landscape which has since disappeared, lost to development. The exhibition included his life's work, the comprehensive 'earth museum catalogue', recently privately published and for sale as a limited edition.
herman de vries is an artist steeped in nature. He is Dutch, but lives in northern Bavaria, in a region called Unterfranken (Lower Franconia) on the edge of the Steigerwald natural park. For his work he collects specimens of all kinds of natural materials and plants, and presents them in ordered grid forms. he decided to concentrate on stones and earth for this exhibition, creating a kind of museum made from nature in its most direct form. herman is guided by intuition and experience. he prefers to wonder at nature's randomness and chance and wants to create for us a sense that we are part of nature, integrated with it rather than a separate species.
herman trained as a natural scientist, but was then part of the Dutch arm of the international Zero group in the 1960s, a movement prioritising silence, simplicity, order. At that time he made works which were entirely white. He brought that restraint to his vision of nature, so the sense of order in this work is an artistic one based on repetition, and minimal abstract aesthetics, combined with the precision of science.
herman de vries is a poet both with words and images. From his beginnings as a scientist, he has retained some of the attitudes from that profession: an investigative attitude to the world, an attention to experiment and clarity of presentation, with an interest in measured geometry and precision.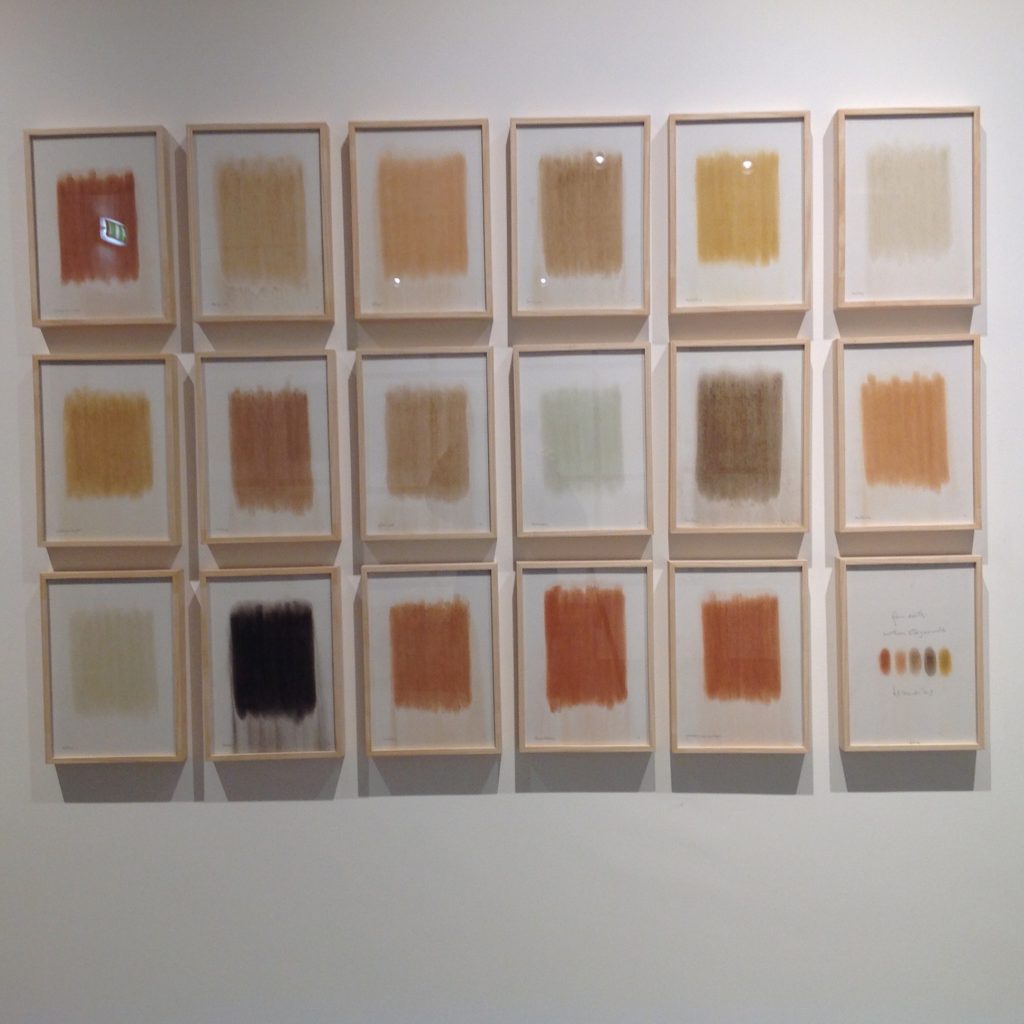 In 2015, herman de vries was the artist representing the Netherlands in the national pavilion at the Venice Biennale. Since then he has exhibited in France, Switzerland, Germany, Czech Republic, and continues with major exhibitions for 2017 at the Museo de Arte Contemporaneo de Castilla y Leon in Spain, at Ludwig Gallery Oberhausen, Labs Gallery Bologna. In spite of the artist's growing fame, he retains a modesty which makes him adamant that his name should always be spelt in the lower case. www.hermandevries.org