Come and take part on 8-9-10 and 15-16-17 October
Presented by Norfolk & Norwich Festival as part of Norfolk Wonder, Blast Theory's Rider Spoke comes to King's Lynn this autumn.
Venue: King's Lynn, Custom House, opposite GroundWork Gallery
Rider Spoke invites you to cycle through the streets of the town alone with a smartphone on your handlebars and a voice in your ear. You're asked questions about your life, searching for a place to hide your answer to each one. As you cycle, you get to choose – answer another question, or look for the hiding places of others and hear what strangers have to say?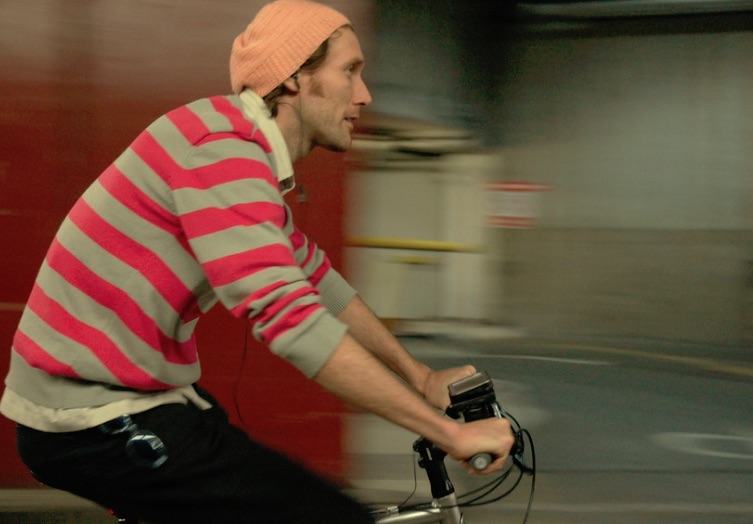 It is both a game and a personal theatrical experience
To cycle with no particular destination offers a rare freedom. Rider Spoke invites you on a ride in search of the perfect place to hide a secret. Guided by a narrator and a delicate score by Blanket, you explore the area by bike for an hour. Think about the people in your life while you ride. Record messages and share them with strangers you will never meet. Ride on and the voices of strangers will draw you to new and unknown places.
To take part, you are provided with a smartphone and mount to place onto your handlebars. Just bring your bike or borrow one of ours to begin your ride. We also offer a range of accessible options for non-cyclists (Contact the box-office to learn more).
Rider Spoke premiered with a sold-out season at the Barbican in London and has since been shown in 22 cities worldwide.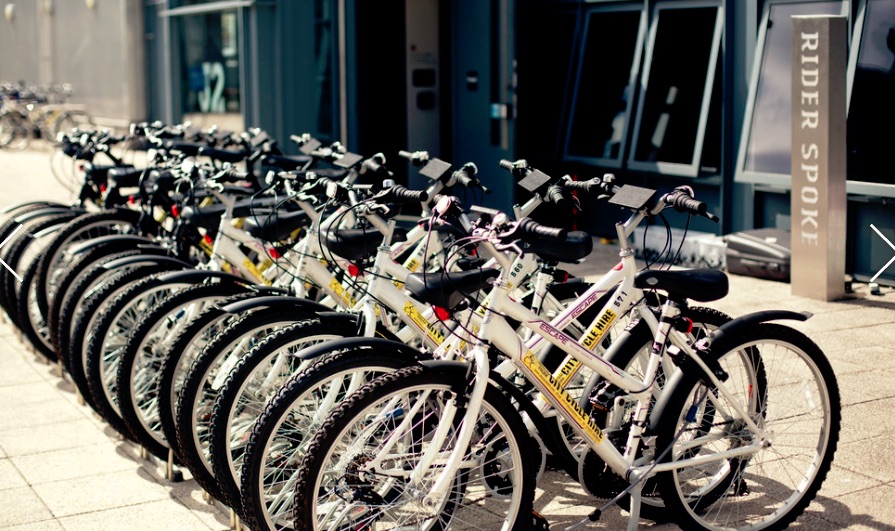 Blast Theory
Based in Brighton, Blast Theory create internationally celebrated experiences that explore how we connect with strangers and how technology shapes society.
'A gloriously enlivening piece of theatre …the show's greatest gift is that it manages to embrace the remorseless rush of the City while insisting on the individual's ability to pierce it with quiet reflection.' Metro
'We are truly fortunate in this century, in the wired and anonymous city, to have rediscovered Aboriginal notions of songlines and Dreamtime, to explore with the aid of mobile technology a new form of strangely low-tech play. Rider Spoke was magical.' Icon
How to take part?
Book via this link: https://nnfestival.org.uk/whats-on/rider-spoke-kings-lynn/
Would you like to borrow a bike?
Want to take part but don't have access to a bicycle?
You can borrow a bike for free at the 2pm, 4pm & 6pm each day. Just select one of these performances and then select the ticket type 'Borrow a Bike'.
There's up to four bikes available at each of these performances.
Before taking part in Rider Spoke you will have to agree to the following disclaimer: https://www.blasttheory.co.uk/wp-content/uploads/2021/08/BLAST-THEORY-RIDER-SPOKE_terms-of-use_Norfolk-Wonder.pdf
Important information
Venue: King's Lynn, Custom House, opposite GroundWork Gallery
Age guidance: 16+
Duration: around 1 hour 15 minutes
Accessibility: Blast Theory have tested Rider Spoke for use by audiences with diverse access needs. We welcome you to take part on your bicycle, wheelchair, mobility scooter, alternative cycle or on foot.
Further information about access and safety is on the Norfolk and Norwich Festival's booking site.