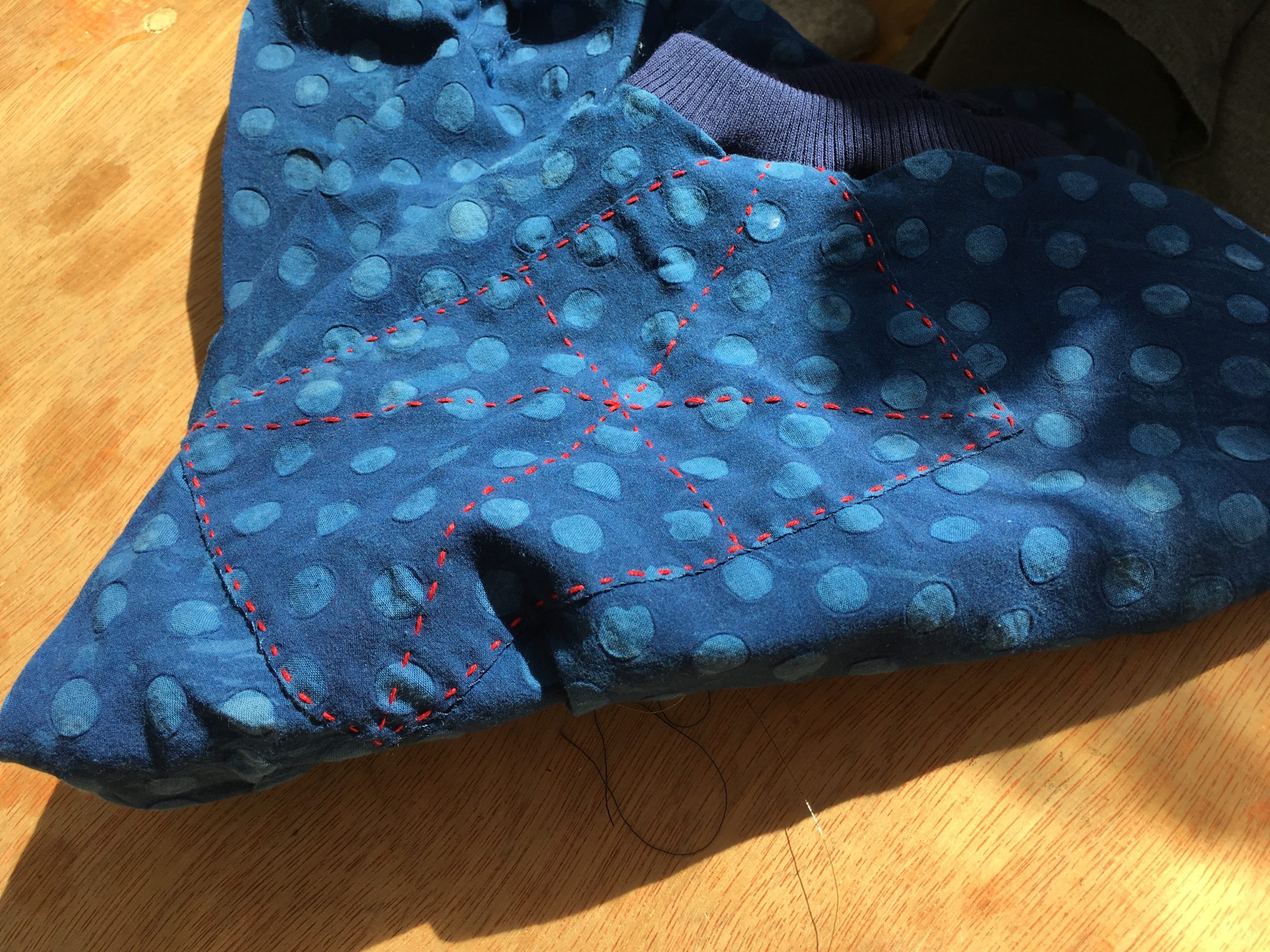 Join us for our Wednesday afternoon waste materials re-sewing workshops
Drop in any time between 11 – 3 to sew & mend
18, 25 October – 1, 8, 15, 22, 29 November
12-3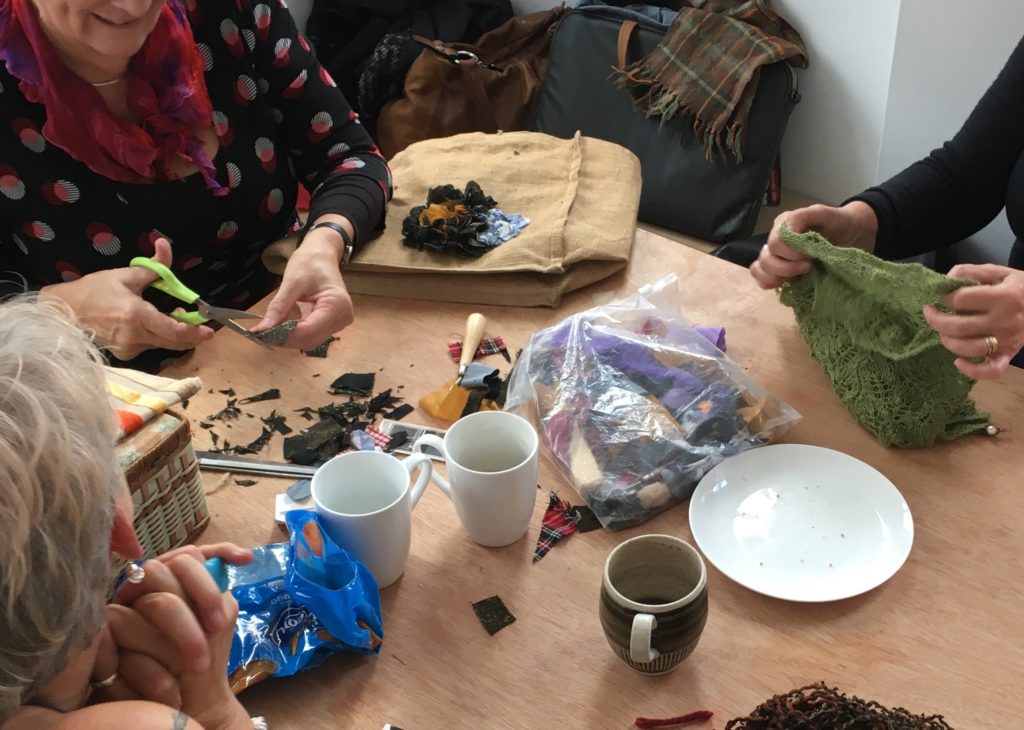 Bring anything that needs mending, stitching, remaking, refashioning
Tools and some materials provided – but bring your own favourite stitching kits.
No experience needed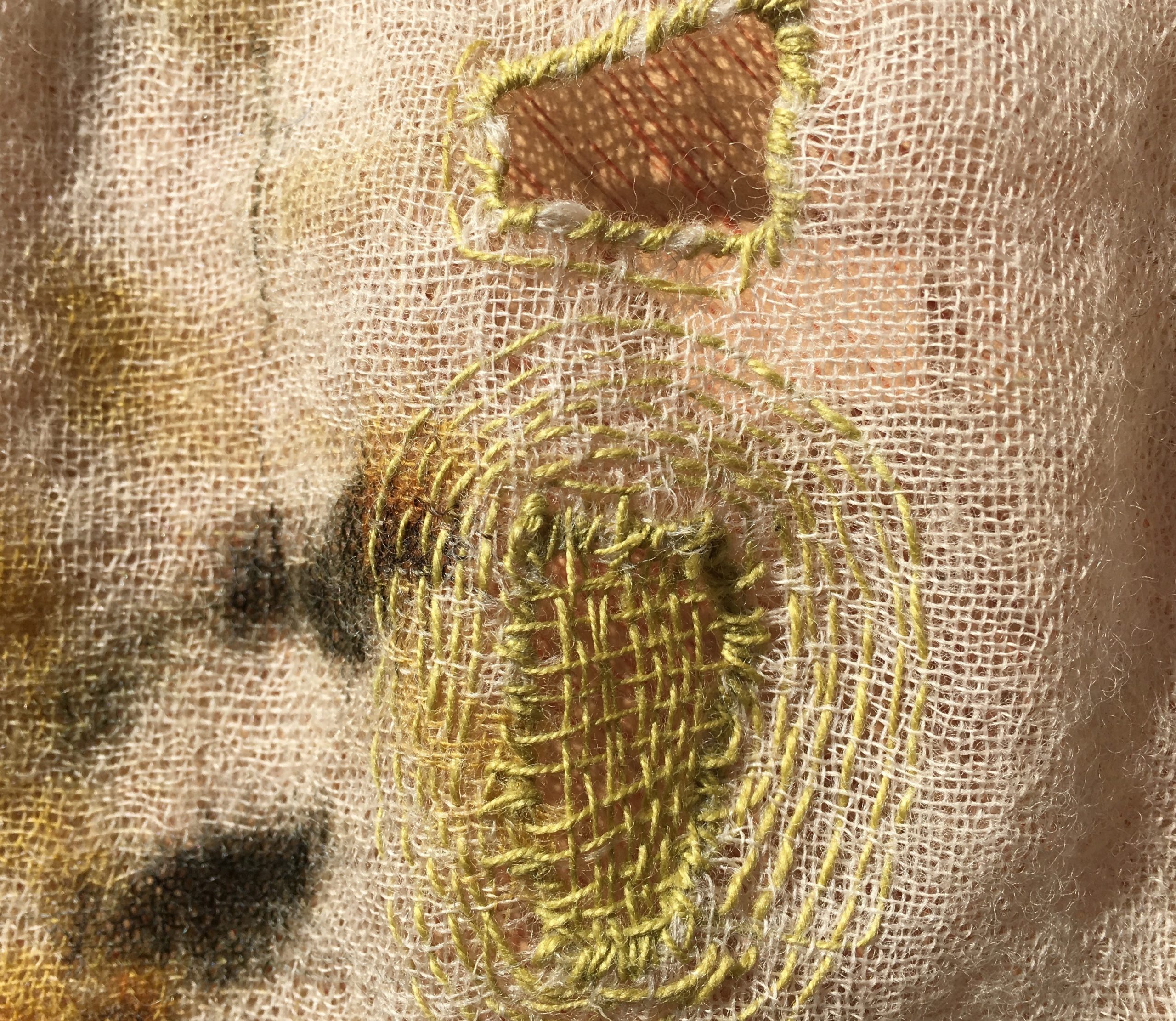 Mend, collage, snip, stitch together, patchwork
So much clothing is wasted. In this era of fast fashion, 54% of clothing bought in the UK goes to waste. Only a small amount of the 9% clothing that goes to be recycled is suitable for sale – even charity shops have to throw a lot away. The same probably applies to household fabrics, curtains and bedspreads etc – too much is discarded. We want to do our little bit to change that by championing a GroundWork clothing and textile re-use, re-fashion and re-create movement. All we need is time, minimal tools and basic skills – which we can share and teach.
How many forgotten garments are lingering at the back of your cupboard ? Maybe all they need is a re-think? Or perhaps you have some old or torn clothes you have been waiting for an opportunity to mend? Possibly you have some pieces of material waiting for inspiration to be made into something lovely? It doesn't have to be clothing: you could make curtains, throws, bedspreads or cushion covers. Even old t shirts and fabric scraps can be snipped up to make cushion stuffings. If you are a knitter, or want to do some crochet – come and join us too.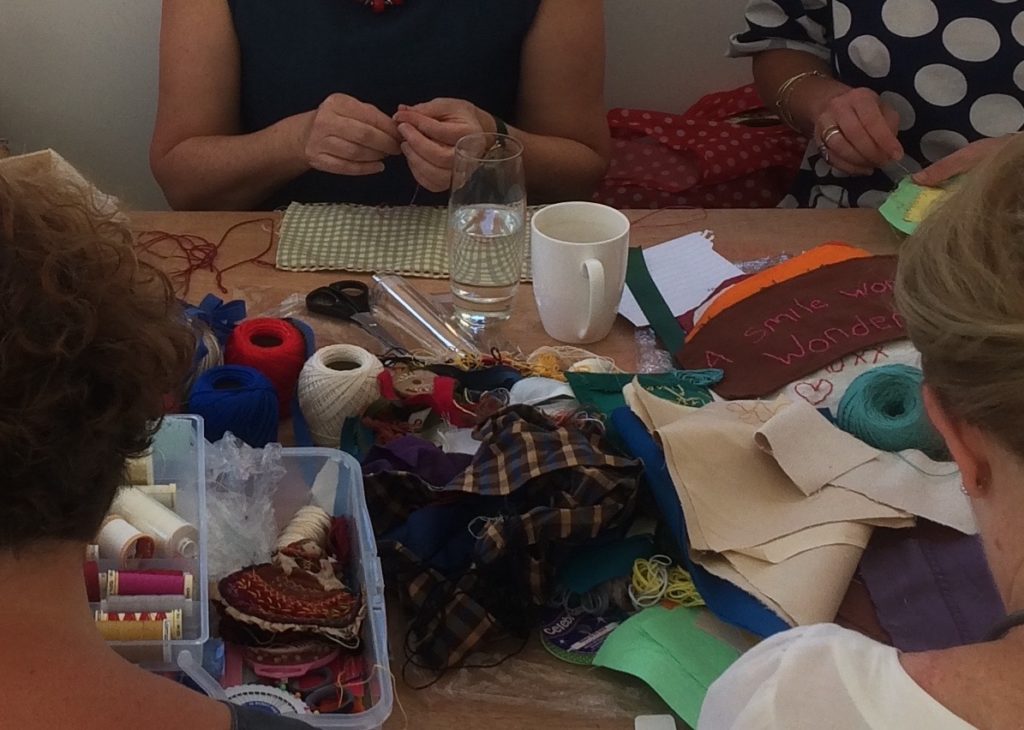 No experience needed
Friendly advice from our peer group
Pop-up guest appearances & skill-sharing
Donations to the gallery will help us (suggested £5 per session) – or maybe make things we can sell.
See below – our inspiration, Mend by Kate Sekules. Copies will be available for consultation.