GroundWork has reopened on March 18th with The Art of Waste
2022 was a year of thought provoking, pertinent and innovative art and research at GroundWork. Exhibiting artists both locally and internationally. Hosting the second instalment of our Artist in residency programme. Our new year comes with a vibrant programme of exhibitions, events and workshops.
Reflection
Here are some images to reflect on our most recent exhibition 'Deep Water'. The exhibition looked at the dangers under deep water. Showcasing some of the passionate concerns of artists about eco-systems and species under stress. Artists included Mary Blue, Aude Bourgine, Colleen Flanigan, Zena Holloway, Julia Manning, Liz McGowan, Dawn Roe, Phillipa Silcock.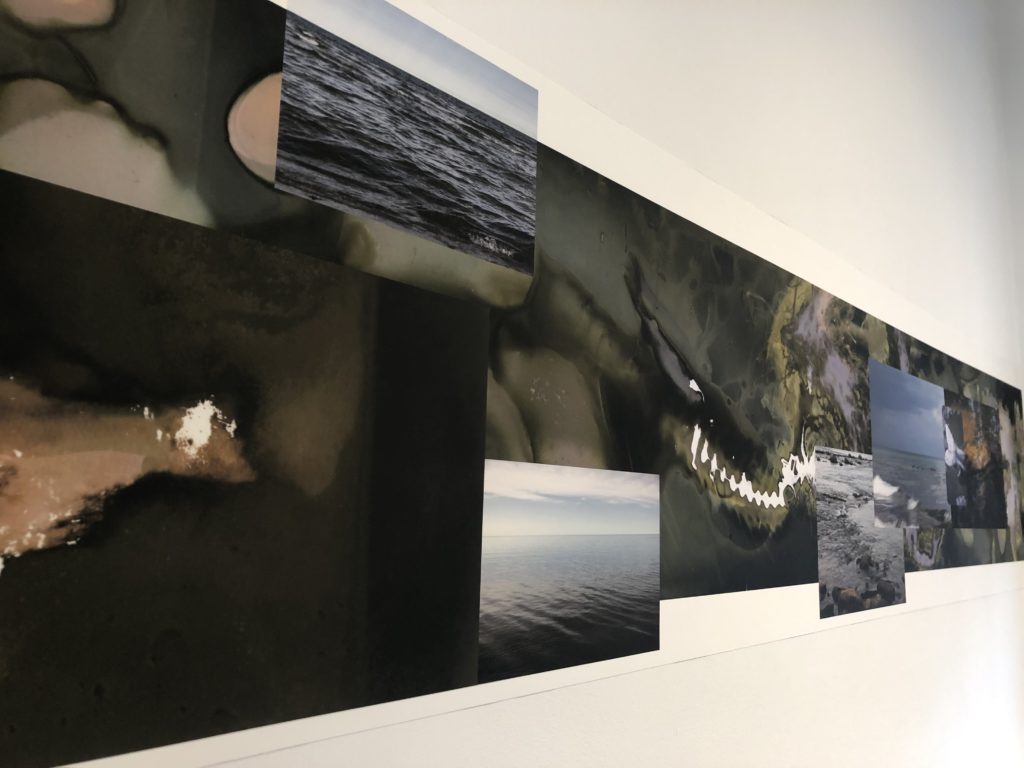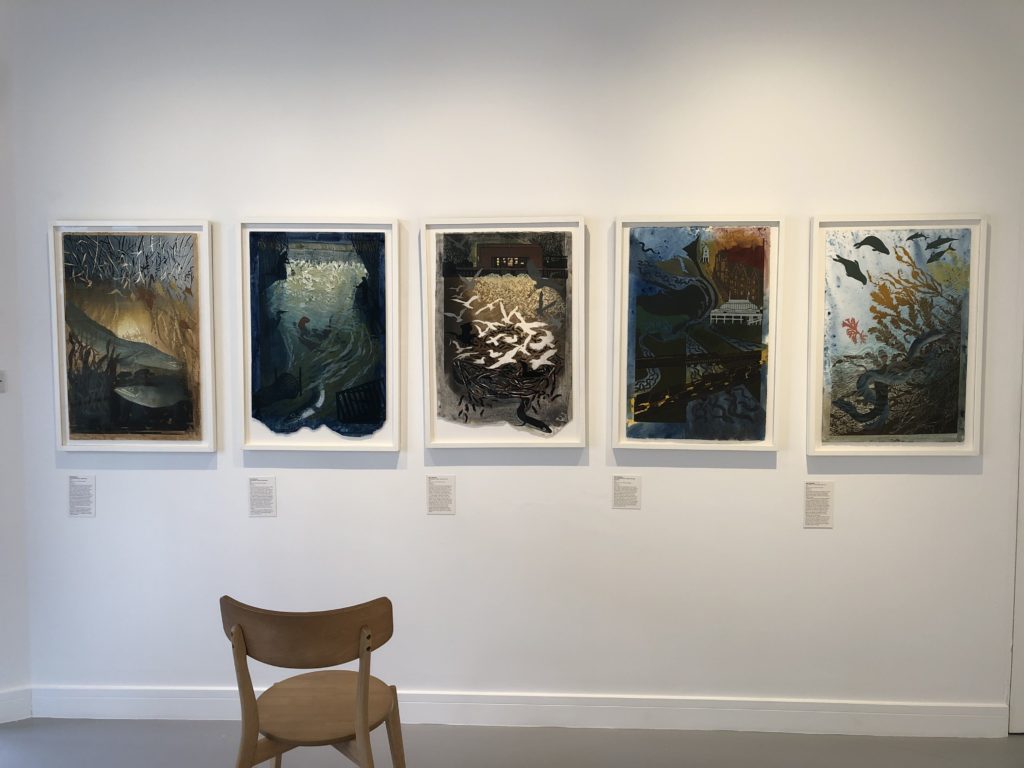 Julia Manning is a master printmaker, based in Somerset. Collaborating with international eel expert, Andy Don, she has been documenting the plight of eels around her local rivers and coast. Her dramatic prints showcase how concerns extend much further.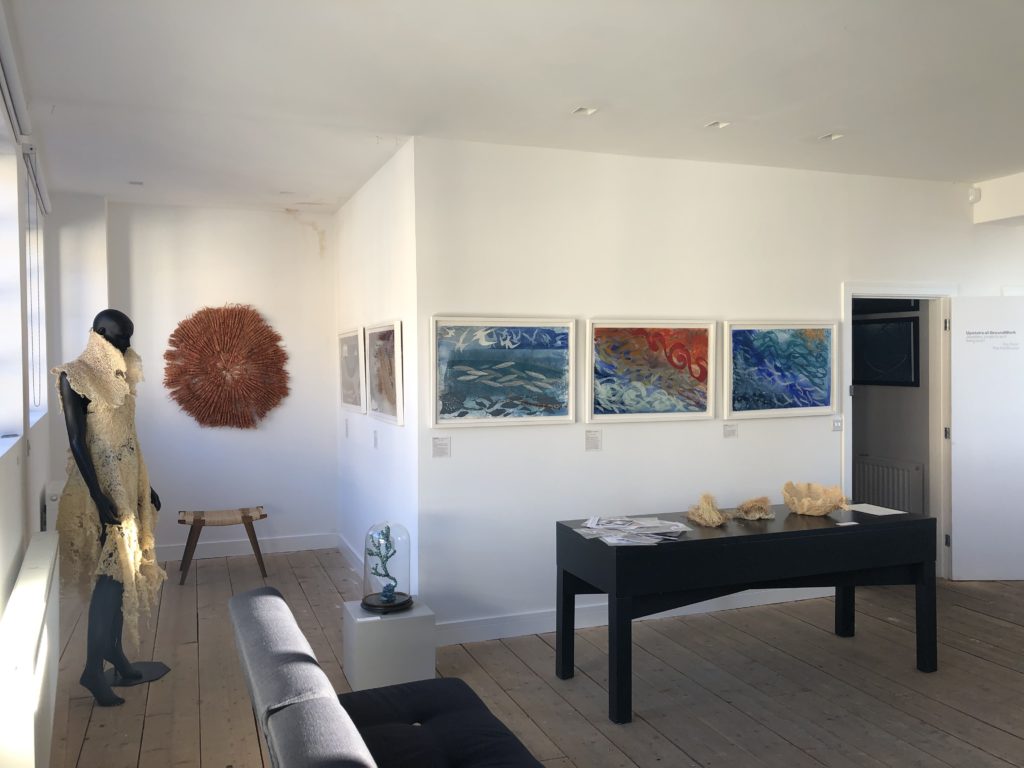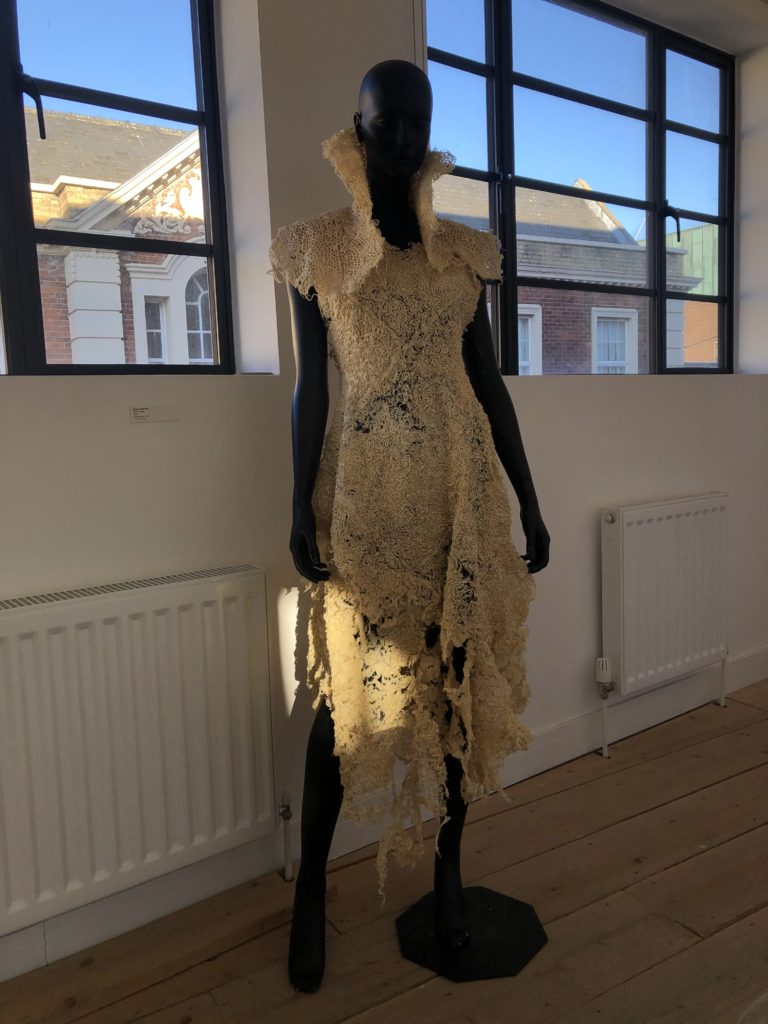 Zena Holloway uses an innovative technique to grow roots in moulds carved from beeswax. Forming sculptures and wearables. Her coral reef dresses enable a wearer to carry these environmental concerns literally about their person.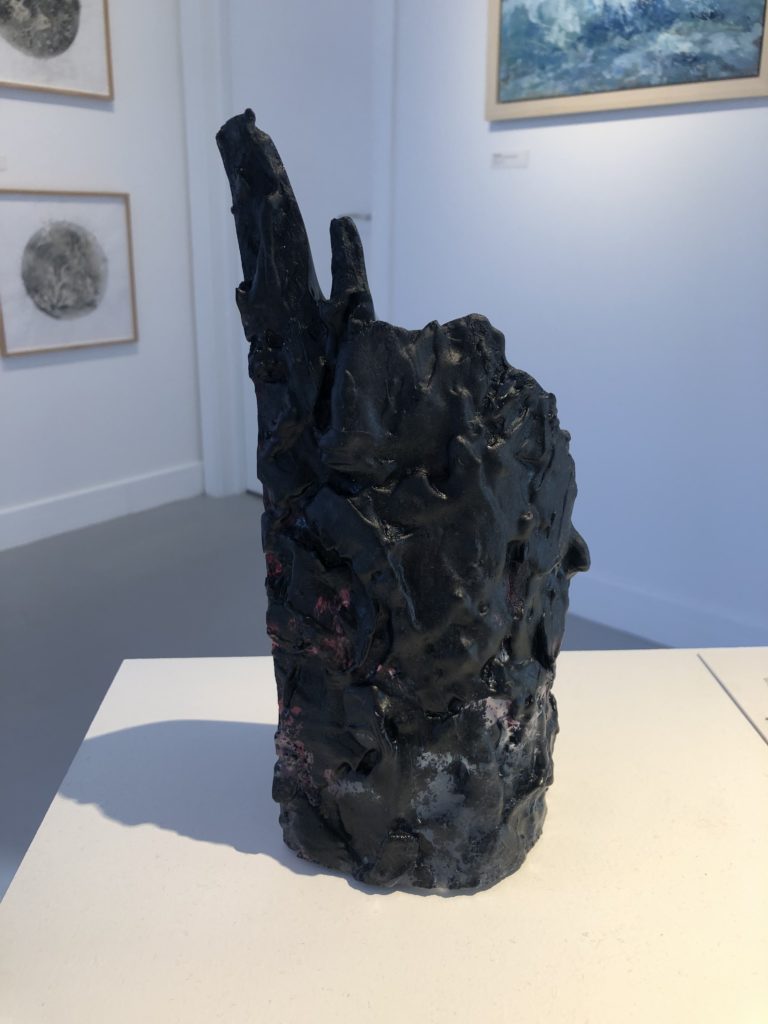 Phillipa Silcock, Black Smoker 2
Phillipa Silcock is a glass artist, recently graduated from an MA at the Royal College of Art. Her work explores issues around displacement, migration and identity. She looks at the places and experiences of our memories and the threats posed by environmental degradation.
GroundWork Winter Reflections
In looking at artistic responses to major ocean wildlife and habitat decline, we are looking for rays of hope. Not only do these artists show us the beauty in danger, they create in us as the viewer a desire to engage, to be concerned. Our increased knowledge will lead to greater engagement. Subsequently igniting a real impetus to change our habits as consumers – and as humans interacting more knowledgeably and carefully with nature.
Visit Deep Water's exhibition page to reflect further.