Mystical Mycelium with Rain Wu: a making workshop for Norfolk & Norwich Festival to explore the possibilities of mycelium and learn about its history. Grow your own mycelium planter to take away! Artist and architect Rain Wu will lead this hands on workshop exploring how mycelium brings hope for a more sustainable future.
Organised as part of Norfolk & Norwich Festival.
Saturday 20th May 2:00- 6:00 pm
Mycelium Growing Workshop
This is a workshop not to miss! Hands-on. Suitable for all ages, no experience needed.
During 'Mystical Mycelium' with Rain Wu you will learn about mycelium's incredible properties, its history and its potential to aid in creating a more sustainable future. With the assistance and guidance of Rain we will create planter moulds with a variety of recycled materials. In which mycelium will be grown to create one of a kind biodegradable planters for you to take home.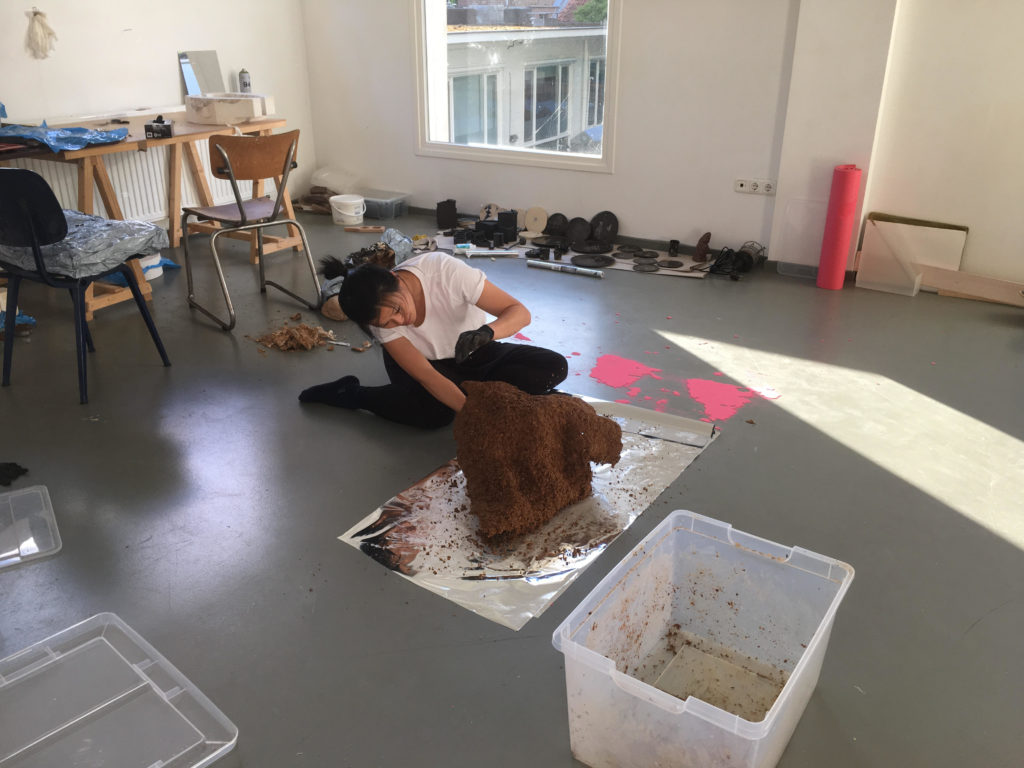 Rain Wu currently features in GroundWork's exhibition 'The Art of Waste'
Bookings
Please book directly via the Norfolk & Norwich Festival here: https://nnfestival.org.uk/whats-on/mycelium-growing/book/101601/
Individual tickets are £26 ( enquire about concessions & multiple ticket reductions)
Open to all, no experience necessary, all materials and light refreshments provided.
Enquiries to mail@groundworkgallery.com
Artist Background
Rain Wu is a Taiwanese artist and architect based in London. Her work is conceptually driven and materialises in different forms and scales from drawing, sculpture, food performance, to architectural installation. She works with perishable materials to instigate discussions around our manifold relationships with nature. Rain Wu graduated from the Royal College of Art and University College London. Her artwork has been exhibited in Sharjah Biennial (2017), Taipei Biennial (2016), The Palestinian Museum (2017), London Design Biennale (2016), Istanbul Design Biennial (2020). She was in residence at the Design Museum London (2016) and The Van Eyck Academy, Netherlands (2018-9). She is currently a lecturer at University of the Arts London, Goldsmiths University and CSVPA Cambridge.
Accessibility
The workshop will take place at GroundWork Gallery's first floor space, located up one flight of stairs. Disabled access toilet downstairs. We unfortunately cannot accommodate guide dogs at the venue. Closest pay & display car park is located at Baker Lane, King's Lynn, PE30 1HY.