Learn to make art in virtual reality. Join Karen Eng's workshop, get an introduction and create your own work .
Creating in VR and using Tilt Brush
Have you ever been curious about experiencing and creating art in virtual reality? Here's your chance to try. Join digital artist Karen Frances Eng's one-day workshop to learn how to use Tilt Brush to create immersive 3D art.
Start from Deep Water!
Taking current Deep Water exhibiting artist Colleen Flanigan's VR Coralization artwork as a jumping off point, Karen will show you the basics of painting and sculpting inside a virtual space. She'll also show works by other artists and demonstrate how artists are exhibiting art in virtual galleries.
If you have never experienced art-creating in VR – here is your chance to try it with a sympathetic and expert guide.
Booking details
At GroundWork Gallery, 17 Purfleet St, King's Lynn, PE30 1ER.
Tuesday 29 November. 11.00 – 4.00 pm. Book via https://www.eventbrite.co.uk/e/art-in-virtual-realities-workshop-tickets-452889834687; or via mail@groundworkgallery.com using the heading 'VR workshop'
Cost £75.00, per person. Concessions £60.00. Bring a friend: – double ticket: £110.00. All equipment provided. Bring your own refreshments.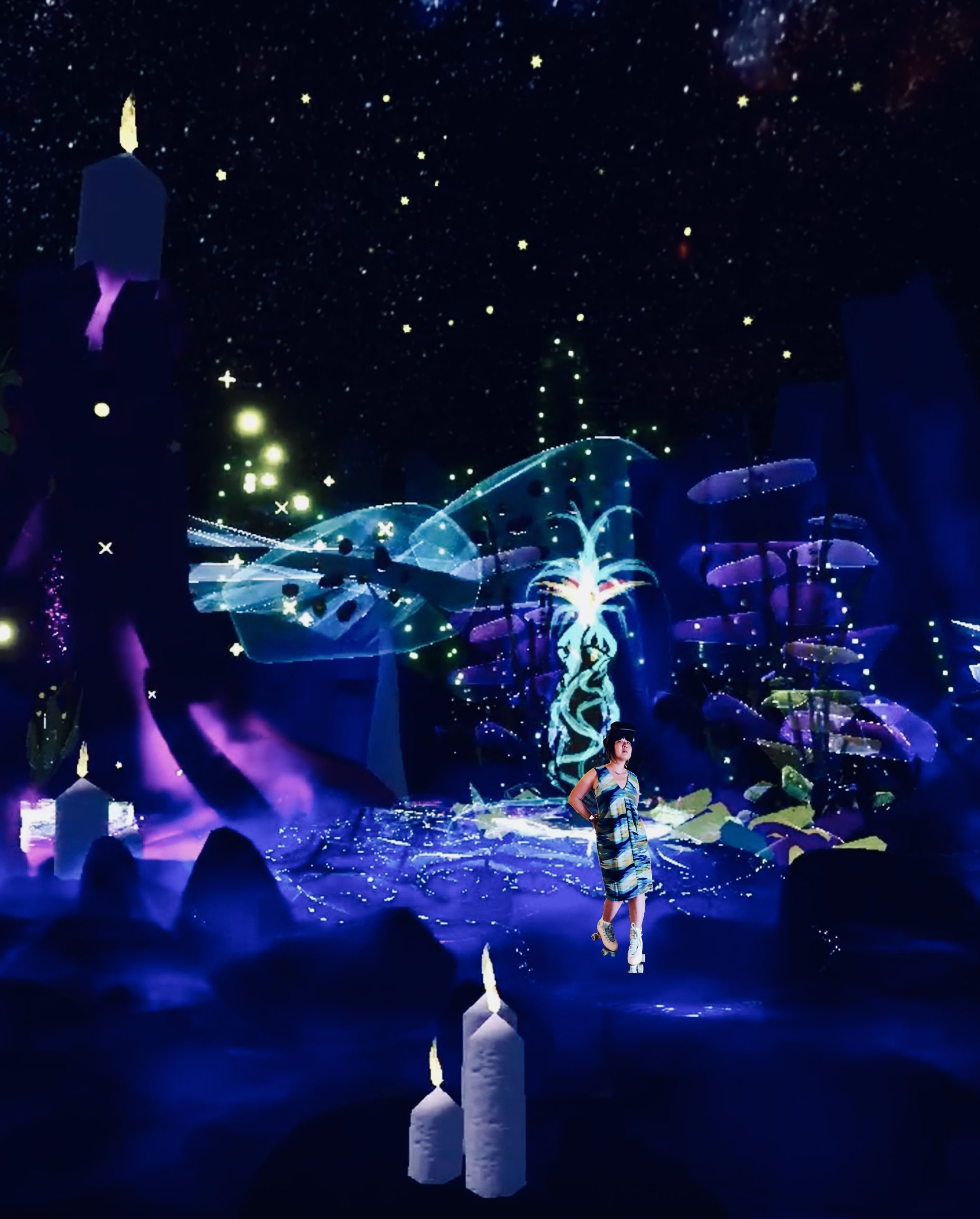 Part one: VR Deep Water Tour
Firstly, Karen will take you on your own tour of a variety of works, from Colleen Flanigan's underwater sculpture Zoe, on show in Deep Water, to her own works.
"I'll take you inside a variety of virtual reality artworks – including my own piece HYBER – and offer a tour of various virtual reality installations, some of which may be accessed on a normal browser."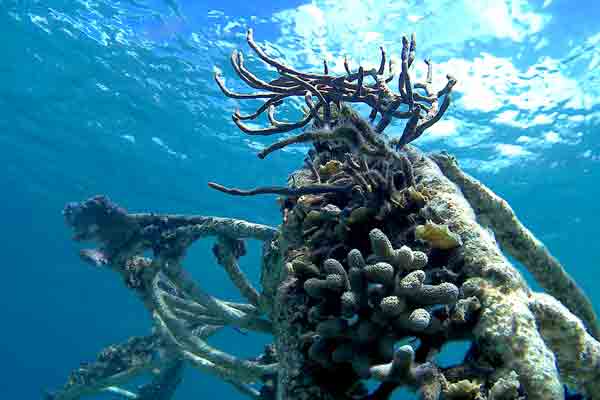 Part two: your own art in virtual realities: an introduction to Tilt Brush to
Here is Karen Eng's own introduction:
"Taking Colleen Flanigan's depiction of coral reefs as a creative jumping off point, I'll show you how to create art in 3D VR sculpting tool Tilt Brush. We'll have a prerecorded video or live feed from Colleen to introduce us to the anatomy of a reef environment, and tell us how building one in virtual reality helped her engage more deeply with it. Then we can try to create something new together"
Create your own VR work of art
"I'll then demonstrate the various controls and then bring you into the Virtual Reality space to try it out.
By the end of the session, we'll have created our own work. I will film and load it to a video platform."