Following Nature's Mysterious Networks: An Eco-Poetry Workshop led by composite eco-poet, kin'd and kin'd
Sunday 21 November, 12 – 6
Come and join us for an inspiring day exploring what eco-poetry means to you. Watch, listen, discover and talk. And write your own words in sympathetic and engaging company. During the workshop, kin'd & kin'd will present an international range of eco-poetry as inspiring examples. They will then create unusual and connective writing possibilities for participants. All this will take place in the presence of the beautiful and fascinating artworks currently showing in Nature's Mysterious Networks, GroundWork's current exhibition.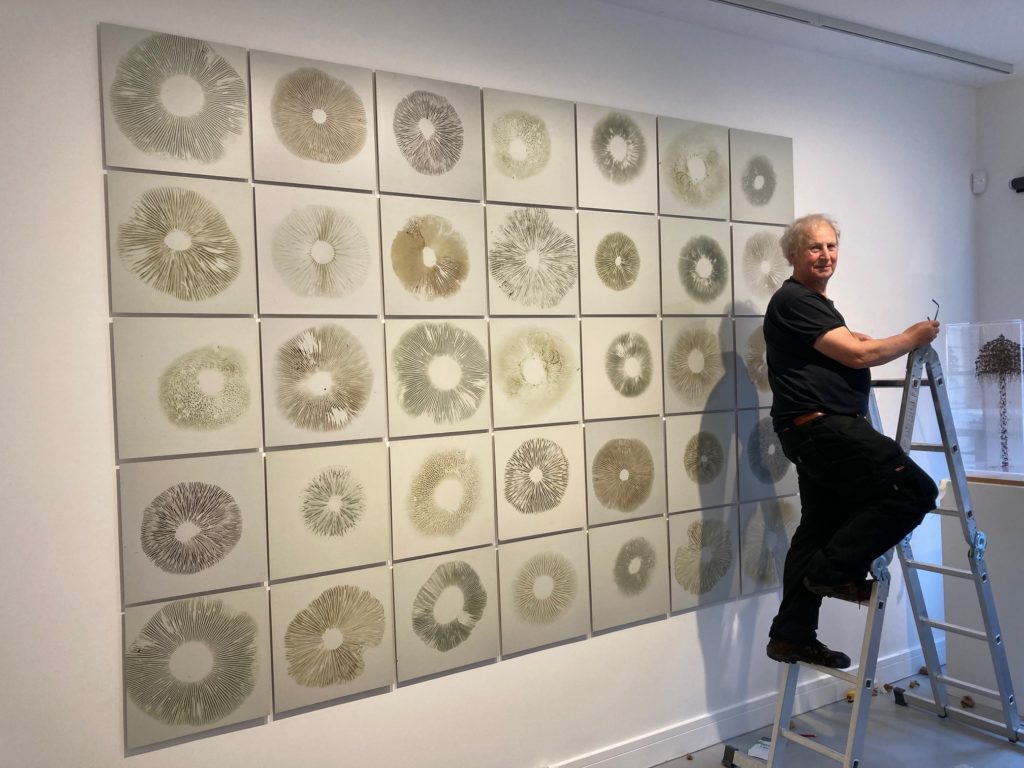 What is eco-poetry?
kin'd and kin'd say: "There are many definitions of eco-poetry. However, we think of it as a poetry that aspires to be conscious of what we are doing when we describe, record, interact with or take from what we call nature. It is a poetry that recognizes the natural world as source, not resource. To that end, it experiments both with language itself and the act of writing in ways that might help us to re-imagine our relationship with the non-human. We like to ground it in respectful connections between people and peoples, while being aware of the extractivist roots of climate change, environmental degradation and species extinction."
Booking
Booking essential, tickets £68
Book here: https://www.eventbrite.co.uk/e/following-natures-mysterious-networks-tickets-198549325377
Bring paper and writing implements
Refreshments provided but bring your own lunch
Kay Syrad and Clare Whistler, kin'd & kin'd say:
"It is important to us to make all people welcome. No previous experience of poetry writing is necessary. We're interested in experimental responses to material that may or may not fit any formal definition of poetry."
About kin'd & kin'd
The collective name, kin'd & kin'd describes connection with other beings (human and non-human) in an attitude (at least, an aspiration of) kindness.
kin'd & kin'd create site-specific collaborative poems called 'exposures'. Since 2018 the duo have led a series of eco-poetry workshops and courses under the titles Changing Everything Carefully and Field Fairing. They have co-edited several anthologies of participants' poems and the just-published Wild Correspondings: an eco-poetry sourcebook (Elephant Press).
Kay Syrad is a poet, novelist and editor. Her third poetry collection, collection What is Near was published in September.
Clare Whistler is a collaborative artist in movement, text and performance. She is co-founder of the award-winning annual WaterWeek exhibition.