Sibylle Eimermacher is a German artist and curator, born in Münster. She has an abiding interest in geology and frequently exhibits and publishes her work about stones. Her first artistic training was at the Academy of Art and Design in Enschede 2000-2004. From there, she went on in 2004-6 to study at the Frank Mohr Institute in Groningen in the Netherlands. During this time, in 2003, she included a period of study in Trondheim in Norway. Subsequently she has followed-up her Norwegian and other Scandinavian interests with various periods of work and residency. She now lives and works in Arnhem where she has recently joined the cooperative Syzygy. Her work is in numerous public and private collections, especially in the Netherlands and Germany.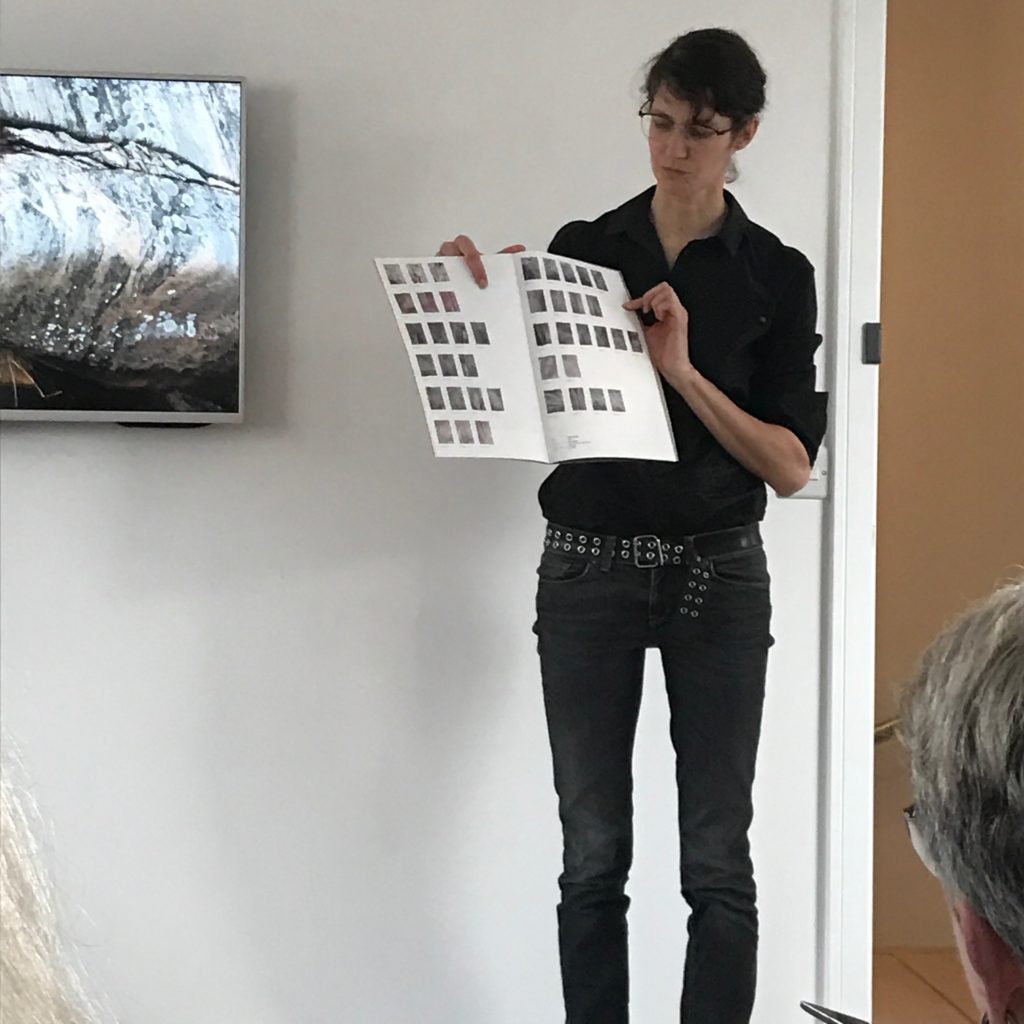 The Meandering Eye

This was a work which we exhibited in GroundWork Upstairs from 11 March – 1 July 2017. It was shown alongside 'Shaped by Stone' and 'on the stony path'.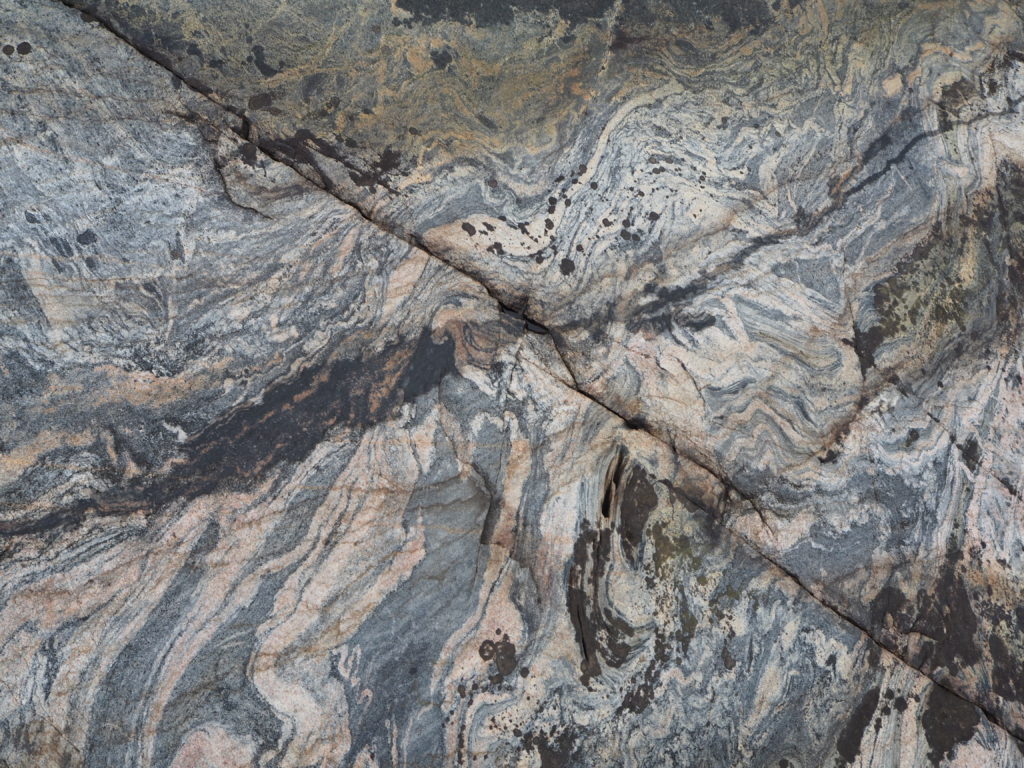 Sibylle recorded the film The Meandering Eye on Kökar, an island in the very east of the Finnish Åland archipelago. She stayed in residence here for summer 2015 at The Åland Archipelago Guest Artist Residence in Kökar. This remarkable place was created in 1977 to give opportunities for artists to find inspiration from nature for new work.
Gneiss, a metamorphic rock, makes up the shoreline of the island. It is typically coarse-grained, consisting mainly of feldspar, quartz, and mica. Sibylle became completely transfixed by its remarkable surfaces. The stone appears like a painting, as she revealings every variation of colour and texture. Sometimes it is hard to judge the scale. One moment to be on a huge mountain, or in the next, in a tiny crevice. All the time it feels as if we are engaging on a great and varied journey. www.sibsite.eu
Stone Foldings
This is a series of 41 Piezo prints on paper which she made while artist residence at LKV in Trondheim. She made the original work in Norway in quarries and other locations where stones are exposed, . She folded photographs of rock and reprinted them to make new images which exploit the qualities of the graphic image. As with all her works, the medium contributes an important part of the meaning of the work. The folds in paper and stones echo one another and yet there is also an exchange between them.
"I try to merge the monumentality of the rock with the fragility of paper"
Her aim was to contrast the rock surface with the materiality of the paper. As a consequence, the rocks appear more fragile, and the paper more monumental.
'The project is an investigation of the surfaces of nine types of Norwegian rocks through representation in the radically different medium of paper. By photographing rock surfaces, printing and folding these, I try to merge the characteristics of both media. I contrast the monumentality of rock with the fragility of paper. Through the play with illusion, the folds in the paper become almost indistinguishable from the lines and curves of the original rocks. The impression of 3-dimensionality is illusive, the final prints are 2-dimensional.'

Sibylle Eimermacher
You can buy a copy of the artist's book from this project
The artist's studio – a glimpse
Below: details from new work developing in her studio in 2017, after the exhibition. https://www.sibsite.eu