Originally from Pakistan, Kabir studied at Leeds College of Art (1979-80), South Glamorgan Institute of Higher Education, Cardiff (1980-83), and Chelsea School of Art (1983-84). He has exhibited in Britain and abroad since 1984, and worked for many years in London at AB Fine Art Foundry as a master bronze caster, and where he has supervised work for many of the best known artists working in Britain today. Recently, together with his wife Vicky, he has established Walnut Works, a foundry in Suffolk to facilitate artists to realise their sculpture. Currently (2019) Kabir is aritst in residence at Cable Street Community Garden, London E1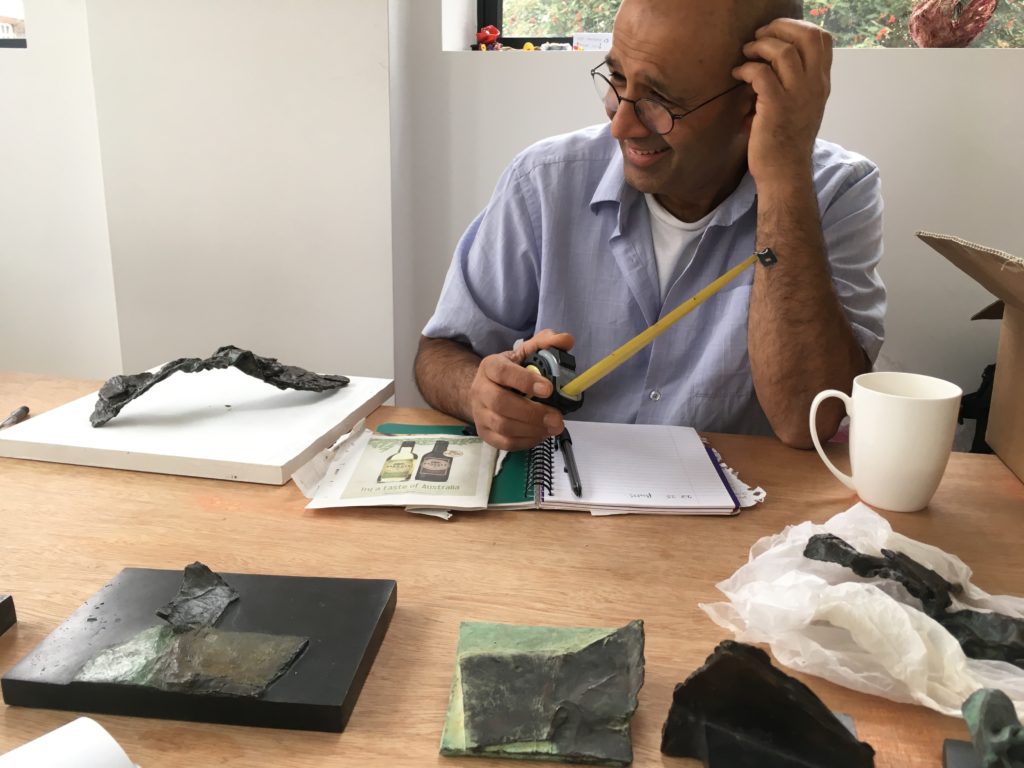 Artist in residence Whitehouse Farm, Suffolk
Kabir Hussain spent a year from 2016-2017 attached to Whitehouse Farm in the Alde Valley, Suffolk, as artist in residence at the invitation of Jason Gathorne Hardy, who owns the farm, is himself an artist and has founded the Alde Valley Spring Festival of food, farming, landscape and arts http://www.aldevalleyspringfestival.co.uk/. Below are images of Kabir preparing work for an exhibition opening there in June 2017, having made an intense study of a single field.
Landscape bronzes
Kabir's responses to landscape are both physical and cultural and concern both his relationships to the earth and his perceptions of time. His delicate bronze casts of ground and landscape, some small enough to hold in the hand, some of which are planar and map-like, others describing dramatic or mountainous features, are evocative of the slow unfolding drama of geology, movement and environmental change.
He compares the process of heating bronze as a kind of 'speeding up of the ageing process' and links it to the changes we are currently experiencing. His aim is modestly descriptive: to inform the viewer about what is happening and record it, but the result is tender and poetic with implications for how we might pay closer attention to the details of what we experience, and hold memories close.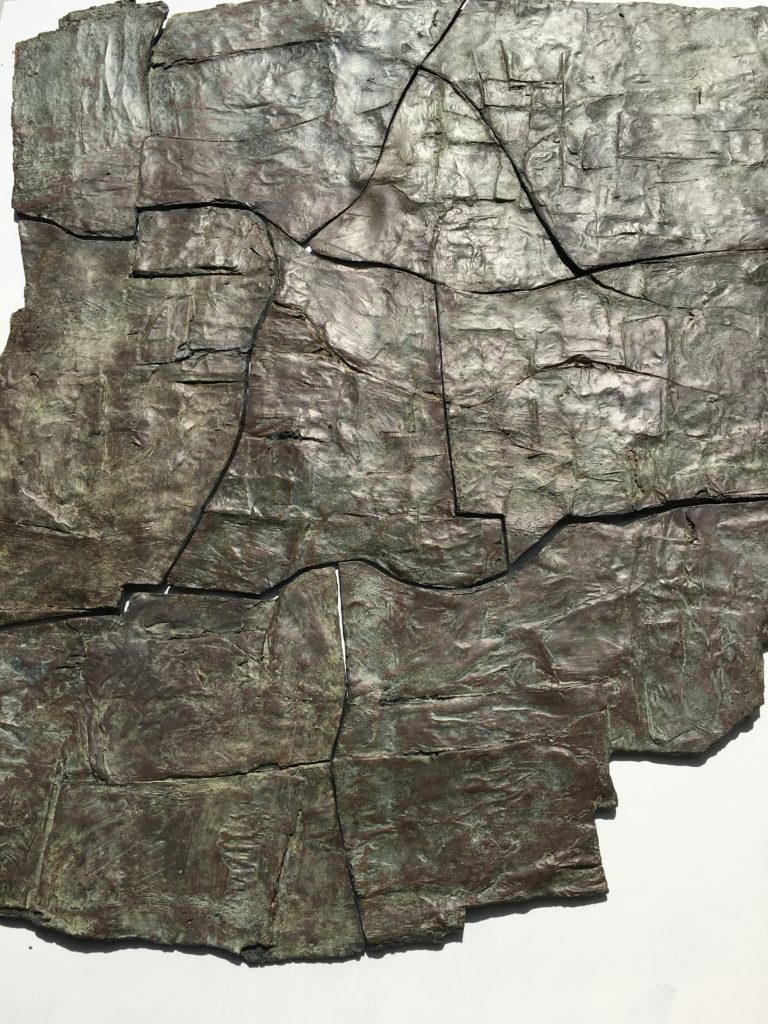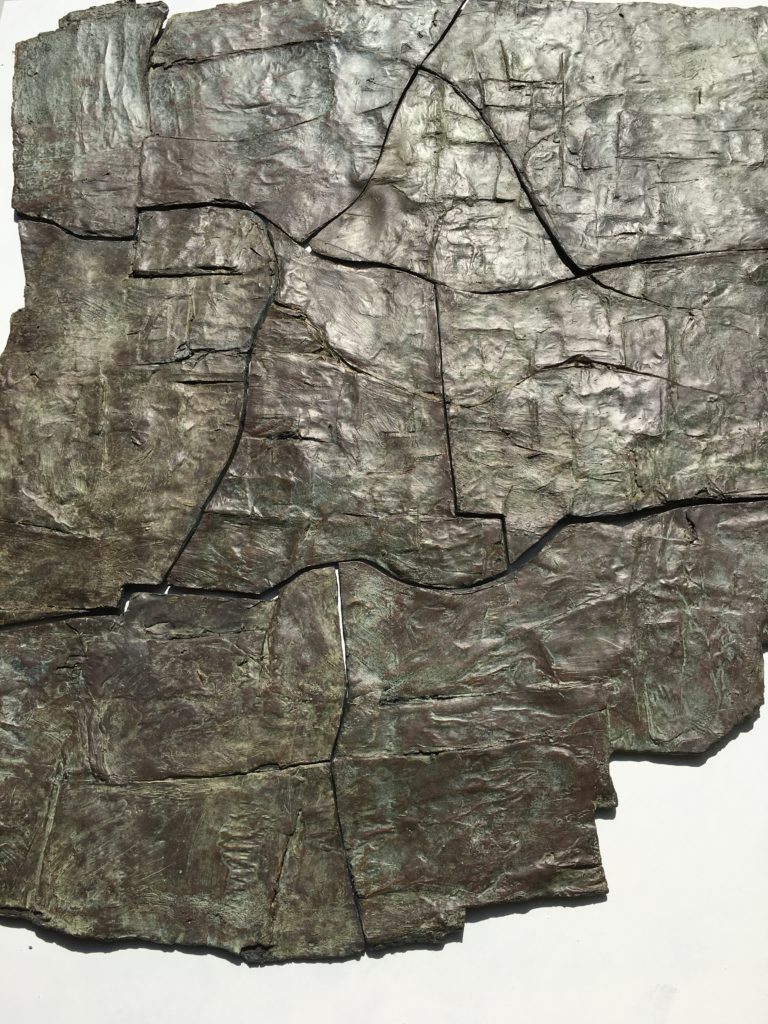 This Norfolk landscape is his own masterpiece – as he says, equivalent almost to a feature-length movie. It is made from different elements which go back together. The cuts echo the river that goes through the landscape.. This substantial work was first shown as part of the artist's 'Mapping Norfolk' project, shown at the Sainsbury Centre in 2008. It was shown again at GroundWork as part of Theories of the Earth in 2018.