Jan Eric Visser pursues a highly original and unique practice as a sculptor. He works exclusively from his private inorganic household waste. Visser constructs all his forms from household trash, but you would never know that. They have such refined forms, gentle curves and fine surfaces. Even on line you can see that the dramatic large red disc wall-relief, below, is not an object which says 'trash' but it speaks of design, proportion, subtlety, and a calm completeness. It is so elegant, and effectively hides its origins in the detritus of everyday life. Yet it is precisely this detritus that Jan Eric is working with, and against.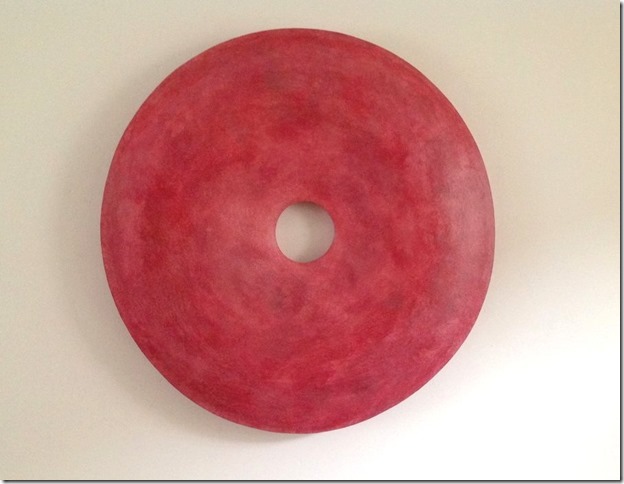 His work is part of a new kind of environmental politics
In another place or context, the materials the artist starts with are common household waste. Just rubbish to be discarded without care, or at best, to be recycled into another household product. But in Jan Eric's world, it becomes part of another form of existence for artistic purpose. As art, Jan Eric Visser's work is part of a new kind of environmental politics. He is driven by a dislike of over consumption and our thoughtless throw-away society. He believes that there will be a time when waste is valued and cherished as a precious resource. We should fight for it and save it. That is what he achieves through his work: he gives what used to be trash a precious and valued new identity as art.
The artistic practice of Jan Eric Visser has been focused entirely on the transformation of his everyday garbage items into autonomous works of art. He likes to refer to this process as 'Form Follows Garbage', exploring the boundaries of his control over shape, material and colour, at the same time addressing pressing environmental issues like resource shortage and overconsumption by reducing his own carbon footprint.
Recycling as a way of life-art
The majority of Jan Eric's work begins from his own household. All the paper and card, packaging and newsprint which comes in through the front door, once it has served its original purpose, becomes transformed in his studio into sculptural forms. In Jan Eric's world, it becomes part of another form of existence for artistic purpose.
While garbage shapes the underlying structure and scale of any work, Visser is never literally confined by it. His forms emerge gradually. He builds form using pulped paper and card fixed and finished with wax recovered from Catholic church candles. Jan Eric makes art instinctively without ever anticipating the end result.
'I must admit that I don't look upon art as a commodity to be easily understood and consumed. Every day I am working towards a transformation of matter, and therefore of myself'

Jan Eric Visser
'Hovering mysteriously between humanoid and abstract'
Jan Eric's art relates to a deep understanding of the ways in which a form can relate to the human scale and needs to occupy space. His sculptures often take the form of enigmatic figures, hovering mysteriously somewhere between humanoid and abstract. The work is always untitled, he does not want to fix any specific identity or association. Its material presence, its quality of surface and colour, scale and shape, is inextricably related to the ethics of its production.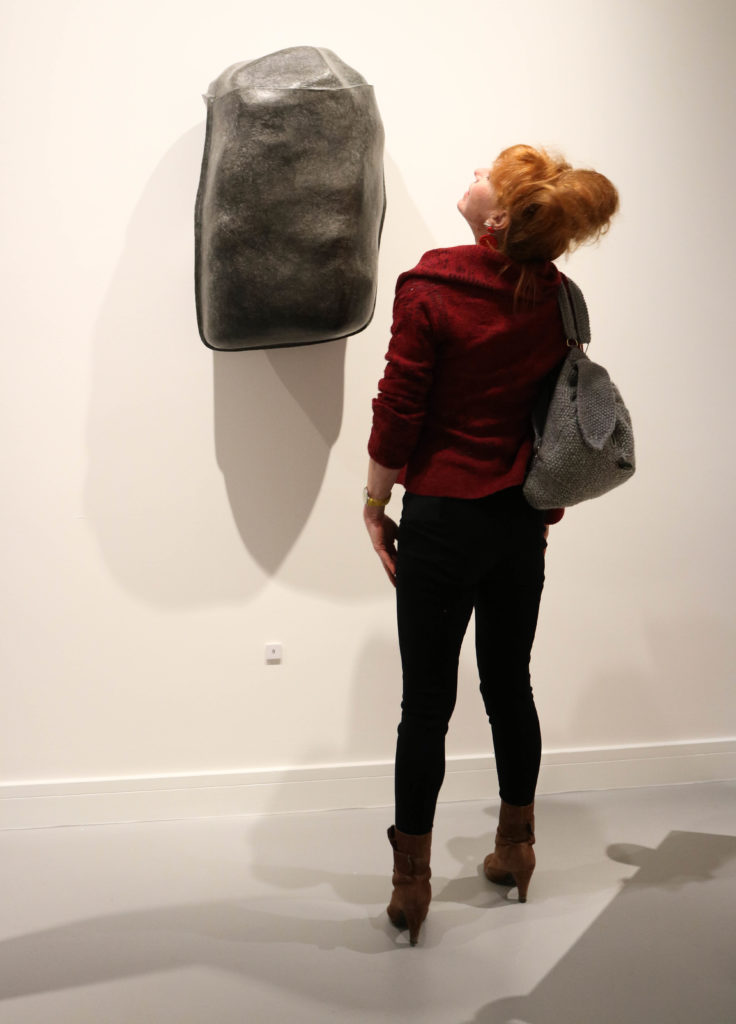 Trash Art
Jan Eric Visser lives and works in Rotterdam. He trained as an artist at the art academy at Kampen in the Netherlands and has taken part in more than 40 group exhibitions. His exhibition at GroundWork, Trash Art, in 2018 was his sixth solo exhibiton and the first in the UK.
For Trash Art he created a new body of work, 10 major pieces of freestanding sculpture and wall-reliefs. He made a further 11 smaller wall-works originating from waste collected along the River Great Ouse in King's Lynn.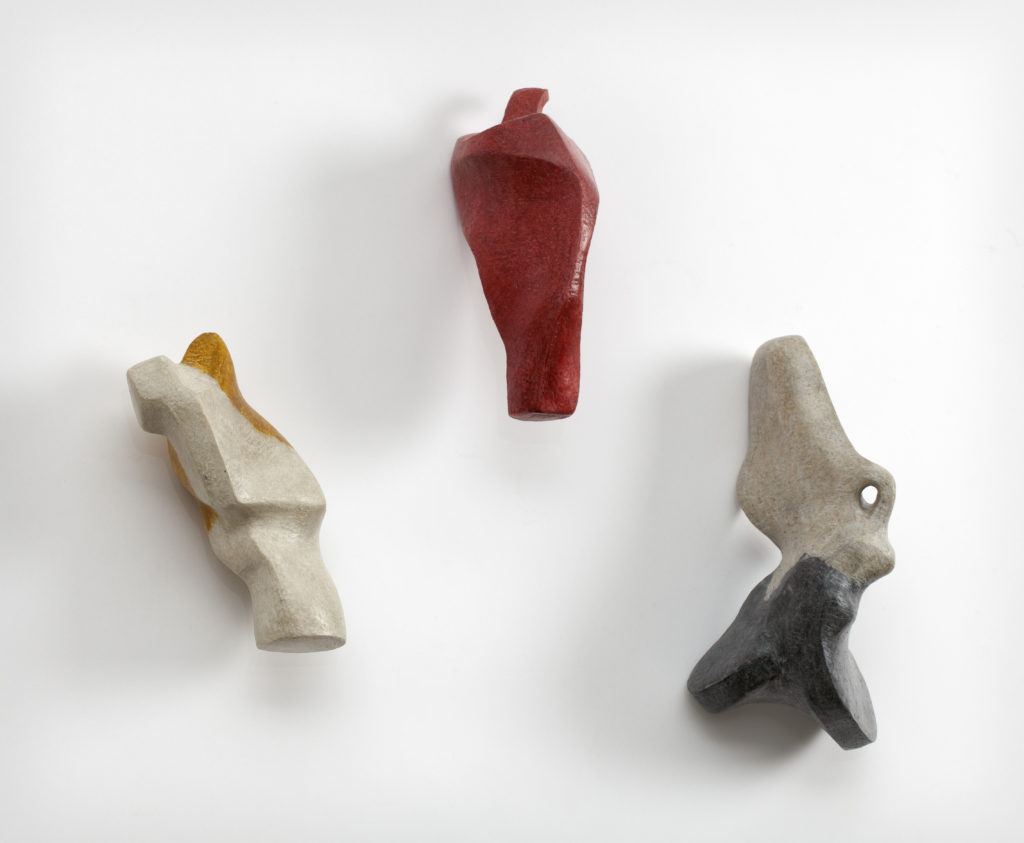 Innovation in materials
Before Trash Art, Jan Eric had previously worked in the UK, discovering the artistic potential of a ground-braking material, Aquadyne. This was a kind of recycled plastic which was briefly in production in the North-East, before its inventor-manufacturer was bought out by Unilever. (See the Trash Art exhibition page for further details)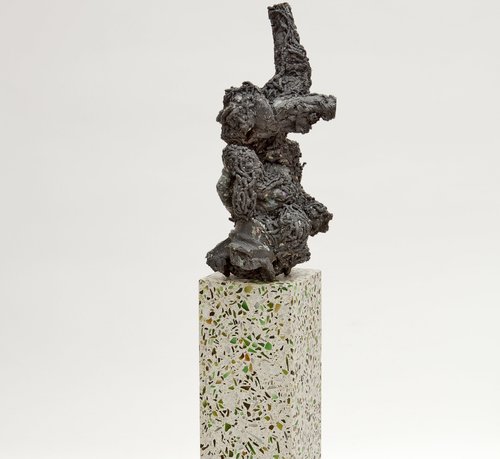 From November 2017-April 18, Jan Eric Visser had a major exhibit as part of a group show, 'Lost in Garbage' at the Verbeke Foundation, Westakker, Belgium. Thirteen other artists also used waste as a substantive starting point and artistic medium. To accompany this, the foundation published a book of Jan Eric's work entitled 'Veritas', which is the latin word for 'truth'. Jan Eric had noticed that this same word 'Veritas' branded the boats in Venice carrying the garbage out of the city. Waste is truth. Waste for him contains the essence of a new poetry. Visser describes waste as 'the new gold', increasingly valued, commercially traded, sought after and fought over.
Exhibitions etc
Visser is well known in the Netherlands and also has exhibited regularly, having had over 50 group and solo shows since 1992. Trash Art was his first UK solo show and since then he has shown with Gallery L'étrangère in London and at Rotterdam Art Fair, 2020. The gallery Art Affairs in Amsterdam has long represented him. http://www.janericvisser.nl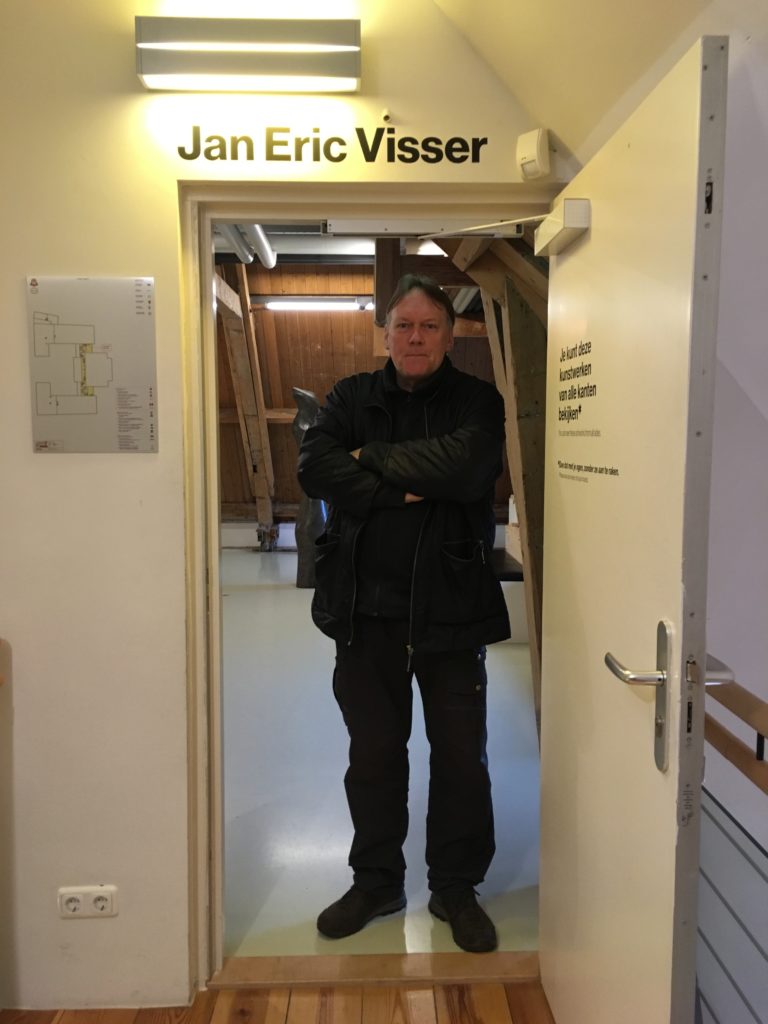 This picture shows Jan Eric at the Stedelijk Museum, Schiedam, Netherlands, where he had a solo exhibition: The Garbage Bag as Muse, until 4 Ocotober 2020.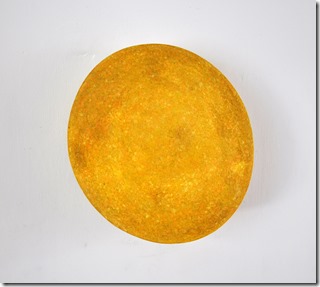 'Waste is the new gold'

Jan Eric Visser