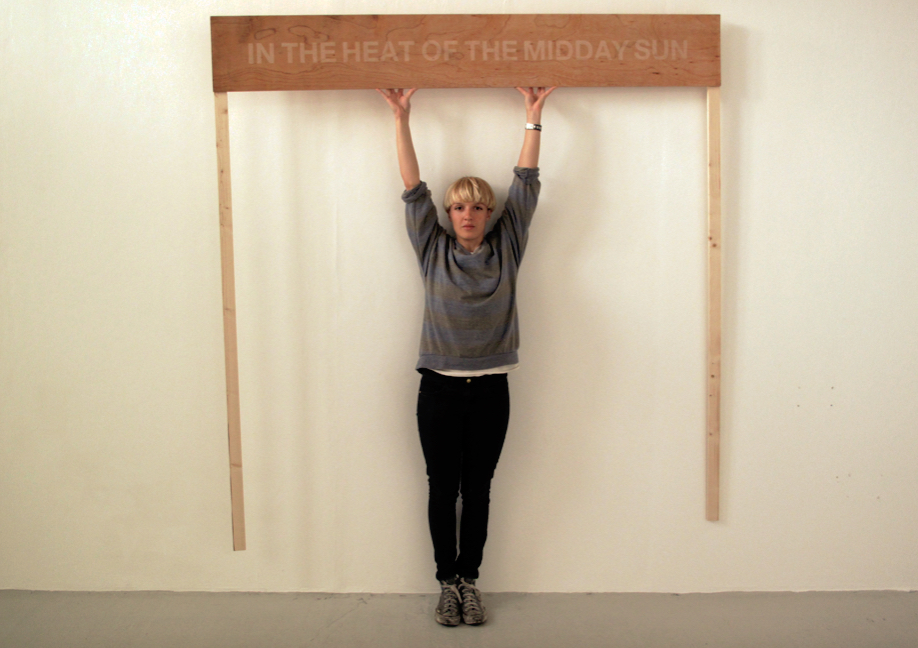 Isabella Rose Martin is an artist who likes to work across different disciplines to explore how we fit in the world and how we relate to the spaces around us. She uses language as a means of navigation, in an approach shaped by questioning, conversation and collaboration. Her work is context specific, driven by a synthesis between experimental play and active research, working closely with places and people to see what happens. The resulting work ranges from sculpture to performance, film and participatory projects.
Isabella's work is often performative, testing the body as an artistic tool in different environments. Here a woman is using the naval semaphore communication system to spell the letters of the alphabet, apparently communicating about the weather. Why is she there? Is she simply trying to intensify a controlled coded message? Is it a plea for help or a banal communication to the shore? The scene could be anywhere, yet it raises fears about the dangers of rising tides in specific places.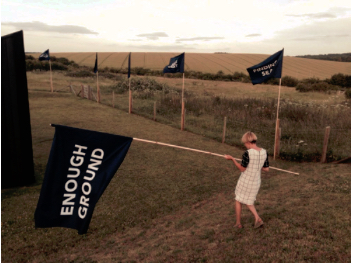 A graduate of Norwich University of the Arts, Isabella returns to exhibit in her home town, but since 2018 she has has been based in Copenhagen and established a presence throughout Scandinavia. She has exhibited and completed residencies internationally; from an island in Lake Superior, to the rice fields of Japan and from the suburbs of Copenhagen to the Winchester Science Centre. She was Open House Artist in Residence at Kettle's Yard in 2017, and is a member of the international curatorial and research collective Camp Little Hope http://camplittlehope.com/.
Isabella's work is often socially based and inspired. The texts on these flags came from a writing process following conversations with passers by during a residency project at Winchester Science Centre, overlooking the South Downs.