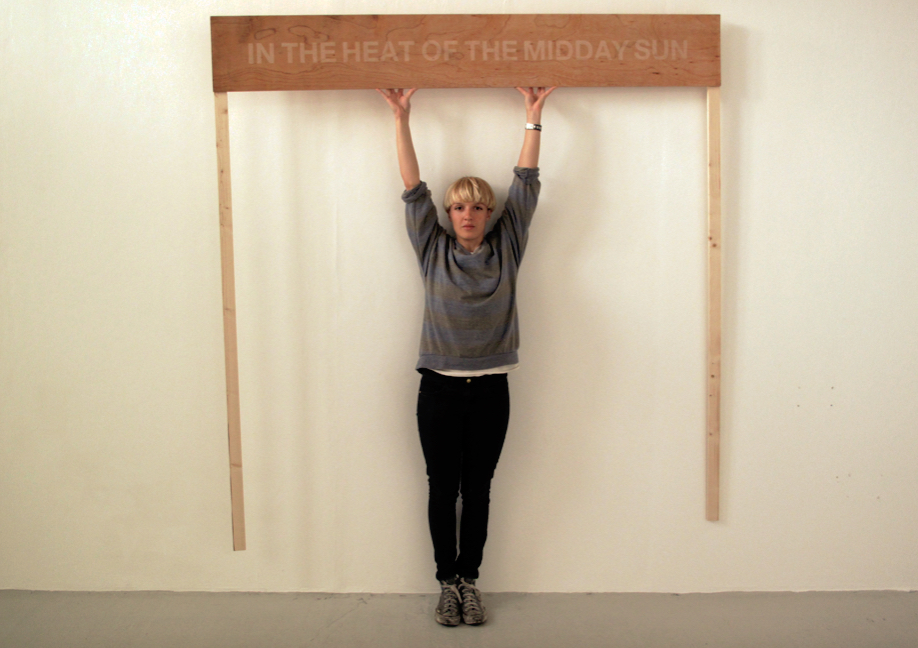 Isabella Martin (UK) is a visual artist with a strong sense of place. Her practice explores how we fit in the world. Her work is context specific, driven by interdisciplinary collaboration, experimental play and in-depth research. Works move across mediums: using sculpture, drawing, performance, participation, film and sound to challenge and play with the systems informing our understanding of the world. Her ongoing research focuses on ideas of measurement, navigation and time in relation to place and the body, through work with an expanding group of collaborators including geologists, physicists, sailors and schoolchildren.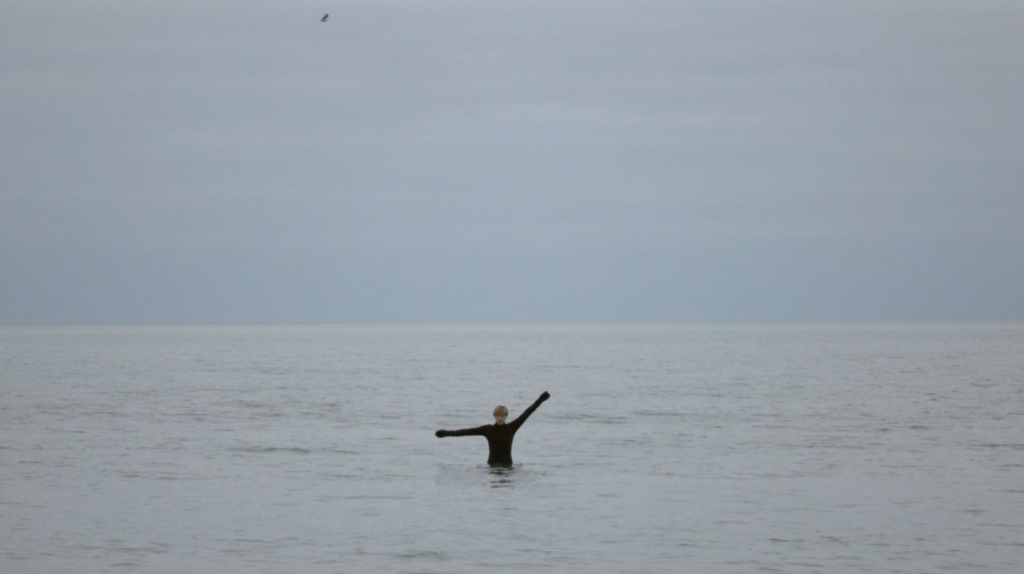 Performative and questioning
Isabella Martin's work is often performative, testing the body as an artistic tool in different environments. Here a woman is using the naval semaphore communication system to spell the letters of the alphabet. Why is she there? Is she simply trying to intensify a controlled coded message? Is it a plea for help or a banal communication to the shore? The scene could be anywhere, yet it raises fears about the dangers of rising tides in specific places.
A graduate of Brighton University Isabella exhibits and works regularly on projects in the UK. Since 2018 she has has been based largely in Copenhagen where she recently graduated from the Royal Danish Academy of Arts. Over her career to date, Isabella has exhibited and completed residencies internationally; from an island in Lake Superior, to the rice fields of Japan and from the suburbs of Copenhagen to the Winchester Science Centre. She was Open House Artist in Residence at Kettle's Yard, Cambridge in 2017.
Collaboration, experimental play and in-depth research
The artist often collaborates in performative and playful projects and is co-founder of the research and curatorial collective Camp Little Hope which has worked in Philadelphia and North Carolina in 2015-16, but has also worked on several projects in Wales. From 2018, she became a member of art and game design collective Kosmologym, using play and long-term community engagement to develop strategies for navigating the changing climate . She lives and works between Copenhagen and England. Currently she is planning a number of collaborative art and film projects in the UK and Scandinavia.