22 October – 18 December 2021
Artists' projects with mushrooms, mycelia and yeasts, featuring Chris Drury, Myka Baum, Alexandra Steiner, Alison Counsell, Rachel Horton-Kitchlew, Moira Williams
Our end-of-year exhibition Nature's Mysterious Networks, celebrates mushrooms, mycelia and yeasts, some of the more mysterious growths in nature. Subtle and varied, these are elements of our environment which we know as food, as drink, as medicine, as nutrients for soil and plants.
Nature's Mysterious Networks
Full of experiment and innovation, Nature's Mysterious Networks will be a revelation both to mycologists – mushroom lovers – and to those people with a general interest in how things and ideas grow between art and nature. All of the artists involved in this exhibition are asking new questions of nature and searching for different answers. Both questions and answers emerge as part of their collaborations with nature in creating images of beauty and curiosity.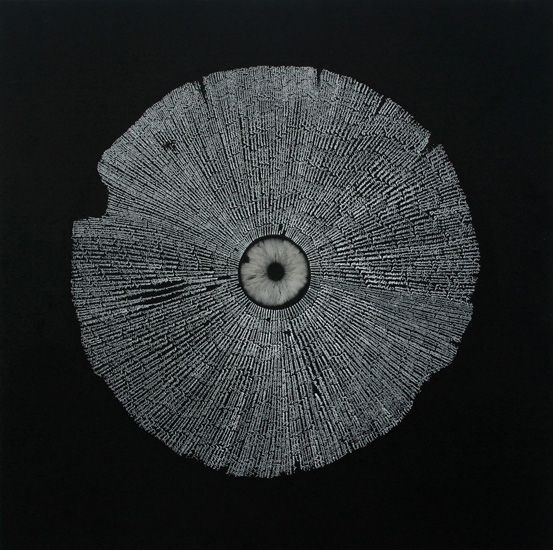 Mushrooms, mycelia and yeasts
Mushrooms are utterly fascinating. They represent both life and death. Some are delicious for us to eat providing some of our most sought-after delicacies. Others will kill us with deadly poison. Mycelia are the growth threads which connect them underground, sometimes in enormous networks. They can be a life-giving force, connecting plants and bringing vital nutrients. Mycelia can also act together to break down matter and decompose. Again, this can be a vital force for new life and the death knell for vulnerable plants. Sometimes mature trees can be felled.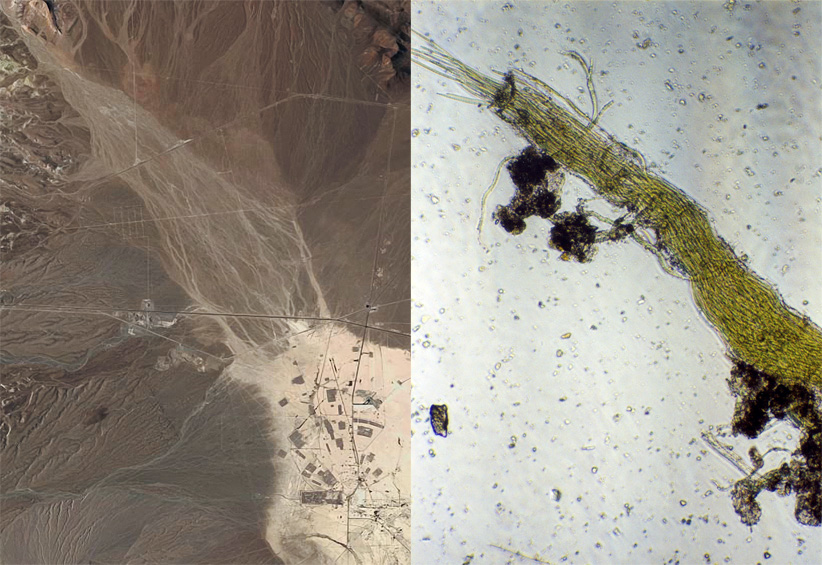 Another kind of life giving force are the symbiotic cultures of bacteria and yeasts – SCOBYs – the third element in the exhibition. The are fashionable at the moment, widely cultivated to make drinks. They are both curiosities and beauties, again equally capable of growth and decay. As you will see and hear in this exhibition they have great potential in health and in eco-technology.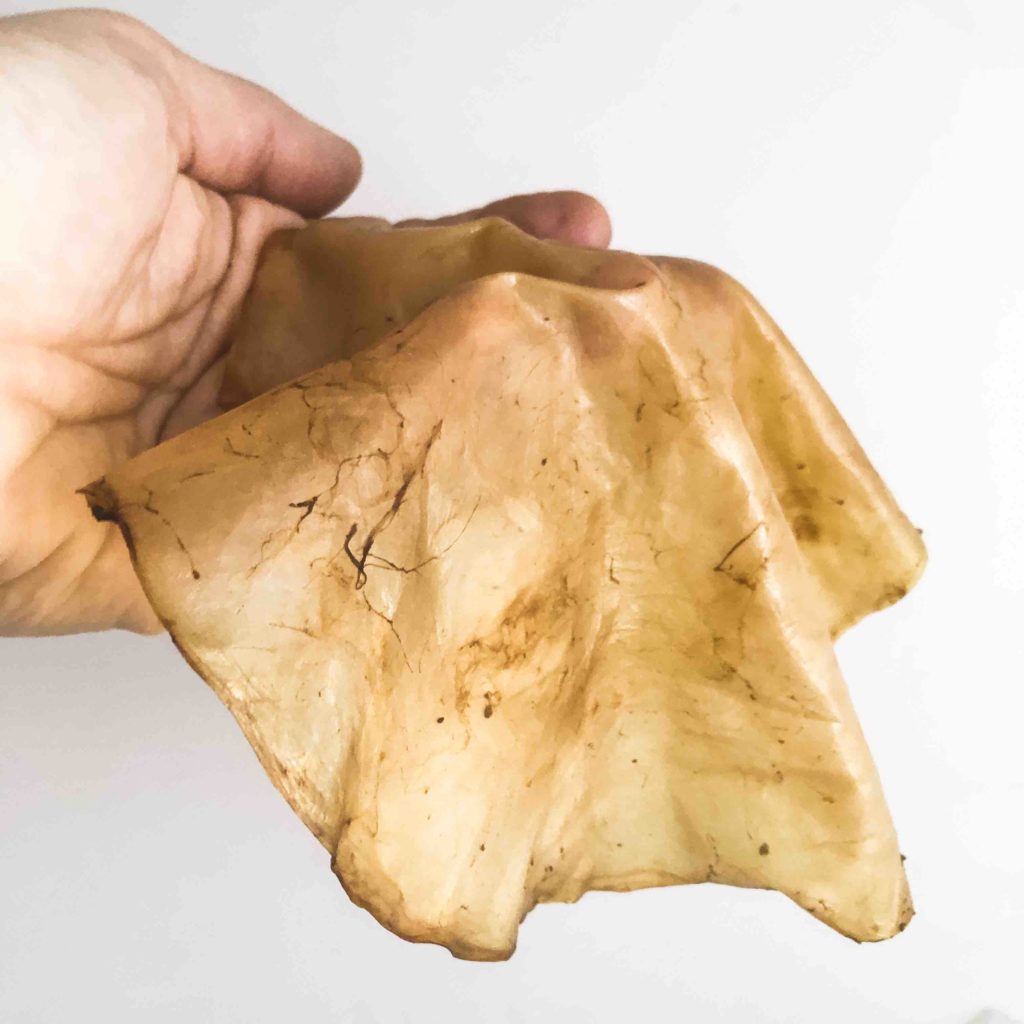 Art and Environment
Nature's mysterious networks is a real area of connection – networking- for art and environment, both aesthetic and vital for life. All these are subjects of great current interest to artists and to cooks. There is much current scientific research interest in mycelia, mushrooms and yeasts. This exhibition will bring these connected issues to the fore and be both beautiful and inspiring.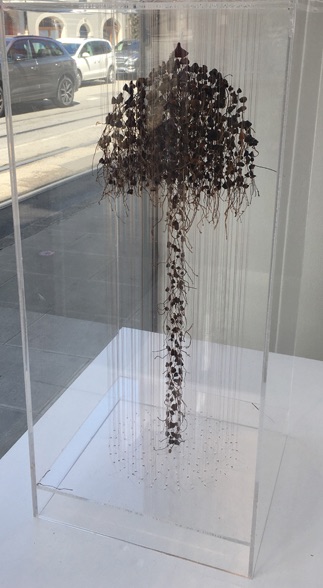 The Artists
Chris Drury
Centering on a dramatic installation of mushroom sculptures and images, by renowned environmentalist artist Chris Drury, this exhibition celebrates a world of nature normally hidden from us.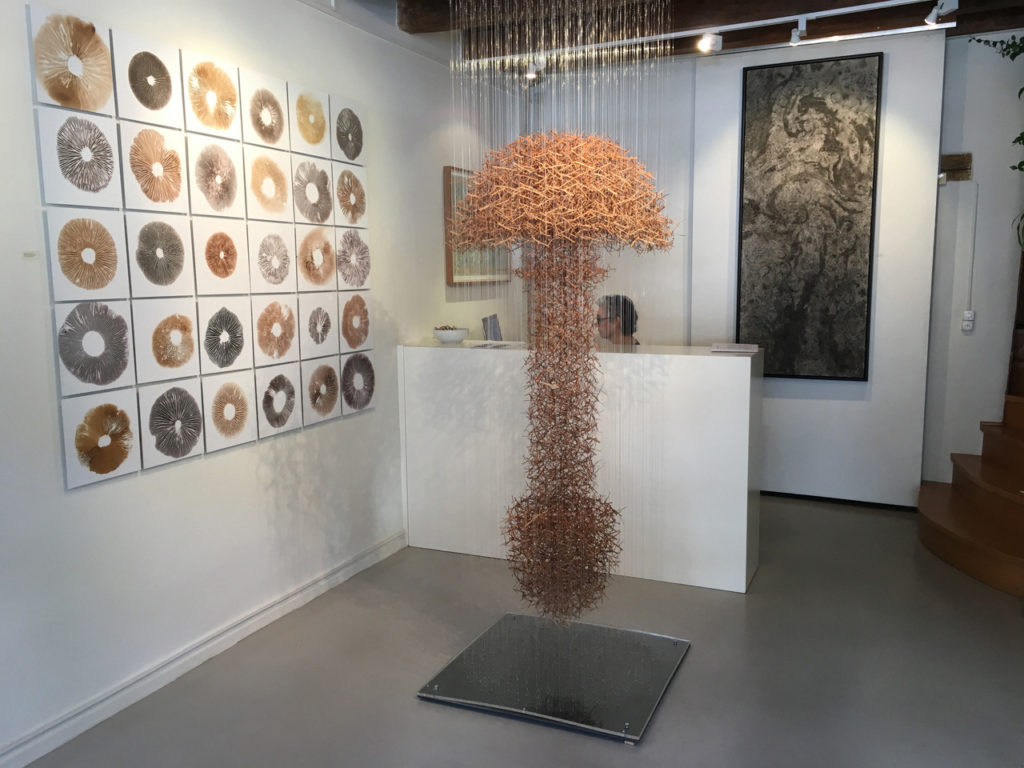 Deep in the woods and far underground, Chris's work reveals the patterns and forms of mushrooms, as they burst through the soil, and as they leave traces of their forms. Nature's mysterious networks is absolutely his subject, which he transforms beautifully into art in many media and scales.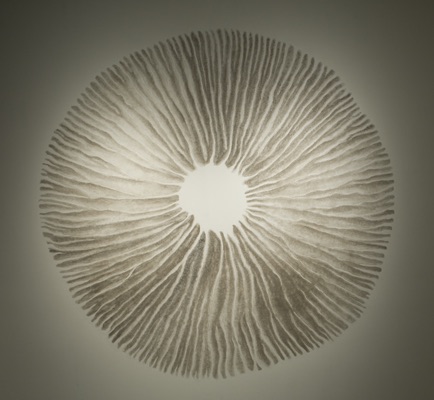 The artist says:
I have a continuing fascination with mushrooms and their spore prints, and this interest has informed much of my work over the last few decades. Mushrooms can feed you, kill you or cure you. They are nature's great recyclers, breaking down dead, organic matter back into the soil in which plants grow, and thus metaphorically they represent the ongoing cycle of life, death and renewal
A spore print is made by cutting off the stem of a mushroom and placing it on a piece of paper overnight. The fungi will drop its spores in the pattern of the gills and the resulting image can be fixed with fixative spray and scanned into a computer.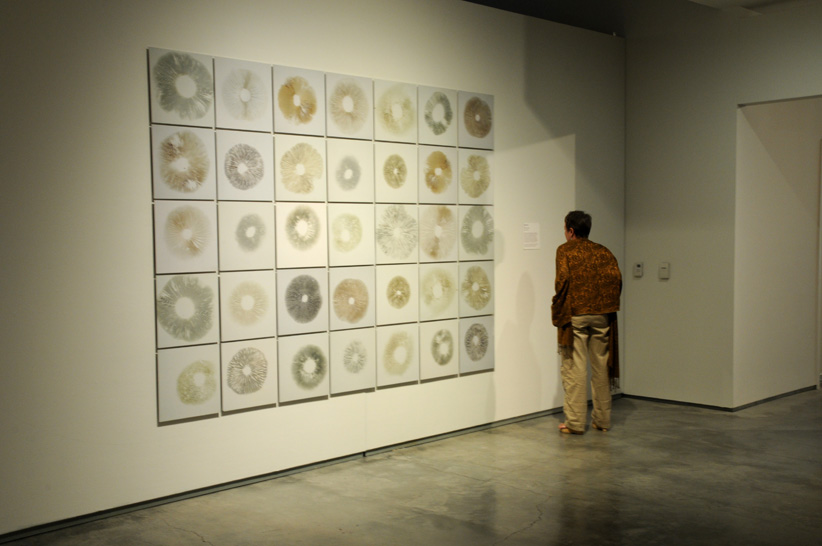 Alexandra Steiner

Alexandra Steiner is a painter and a biologist, who studied in Austria and Mexico. Her paintings of iridescent forms and patterns come from her deep knowledge of the habits of mycelia. She makes visible a mysterious world.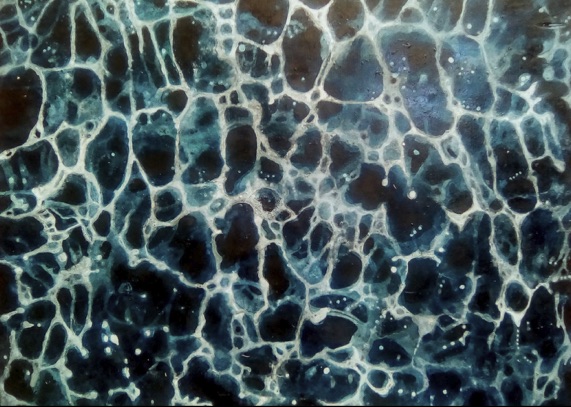 Alexandra Steiner is by profession a biologist. During her years as university assistant microscopic work played an important role. Fascinated by the micro world, she devised an artistic technique to paint it. Her then 3 year old daughter inspired her to start experimenting with different materials. Over the last 15 years, Alexandra has perfected a new technique for representing the multilayered dimensions of her 'micro:macrocosmic' worlds.
The visible and the invisible world

Steiner sees herself as an artist on the cusp of the visible and the invisible (world). With her art, she wants to make the invisible visible and accessible to the viewer.
"An artist dives deep into worlds unknown and unfamiliar to people, and it is an artist´s job to translate these worlds, to make people acquainted with the unknown", Steiner explains.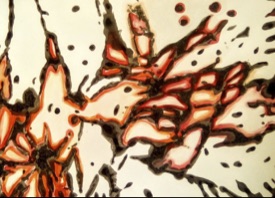 This invisible world is also known as "other worlds" in myth and legend. In quantum physics, we might refer to it as "dark energy" and "dark matter". Together, they express the elusive spiritual component in everything: even atoms consist of99% darkness or nothingness – a great mass of the unknown.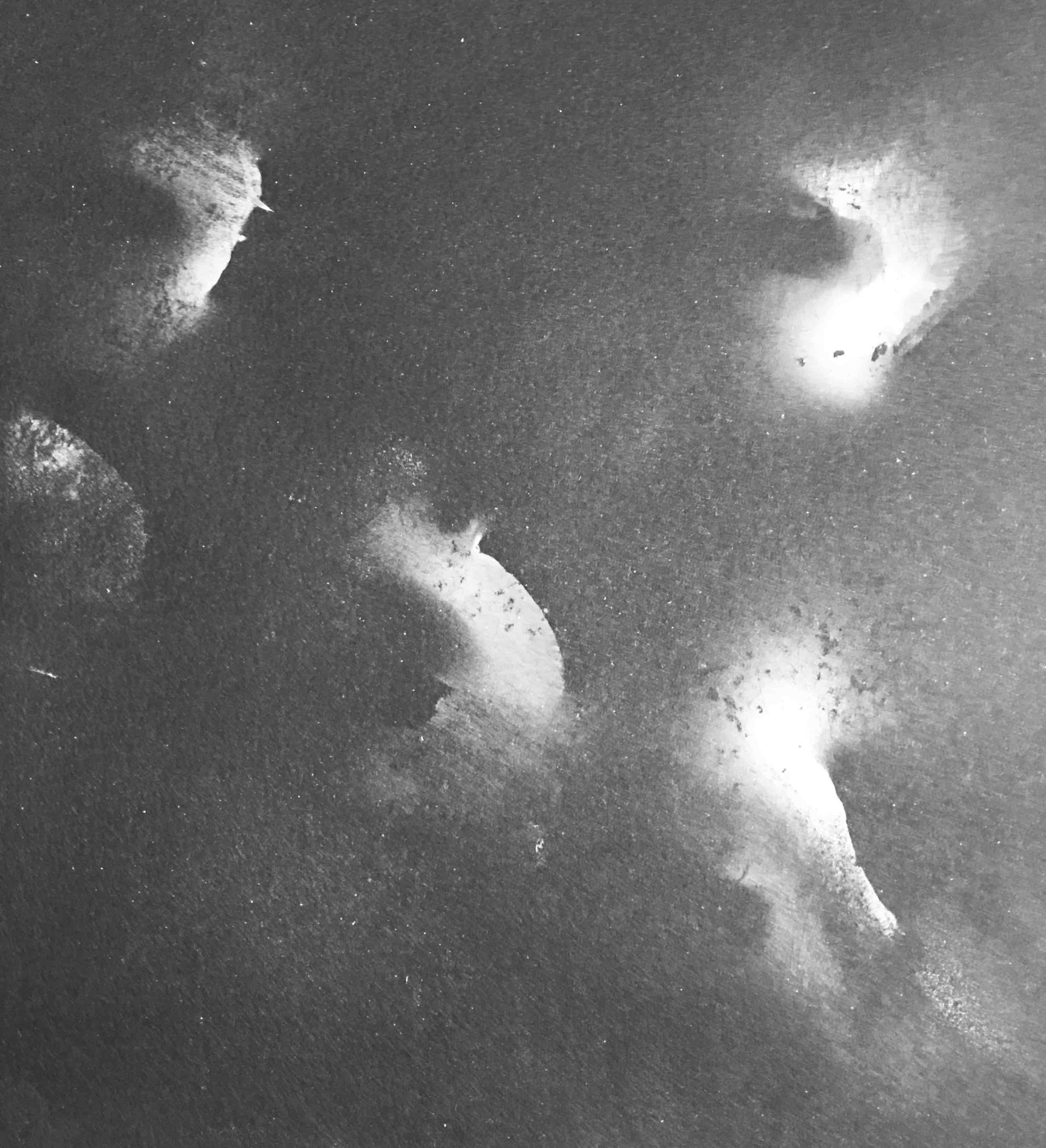 Myka Baum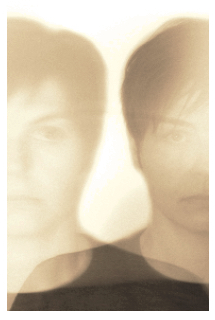 Myka Baum is an artist with a varied background and interests and training in textiles, garment production and operations management. She studied fashion product management, then photography at Central St Martins followed by postgraduate study of print at the Royal College of Art. During the COVID pandemic she has run a cutting hub, mass-making scrubs for the NHS which has bordered art and practical action for society.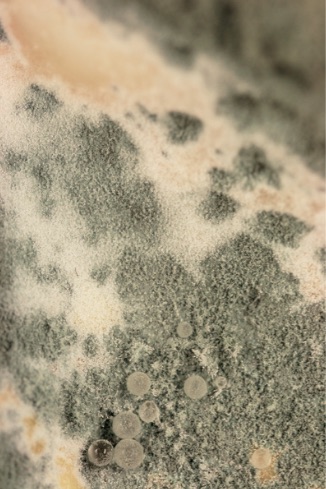 Myka Baum's practice is concerned with the fragility of nature and how we have become so disconnected from both nature and our animal being. She is deeply engaged with nature and observes it closely.

'feeling her way intellectually into the inner heart of a thing to locate what is unique and inexpressible in it'.

Henry Bergson
Growth and decay
Myka is fascinated by the processes of growth and decay and conducts an ongoing investigation into the point at which nature becomes an image. With the assistance of the organisms that are the subject of study, she records their microbiology onto the photographic surface. It is an attempt to make tangible the ephemera of nature.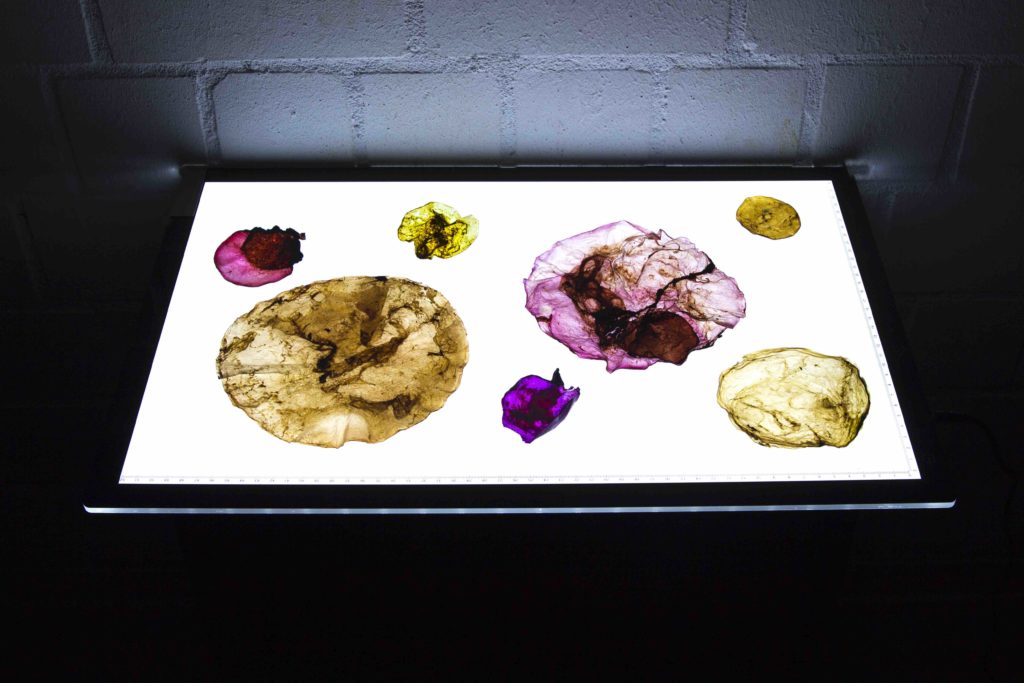 For a number of years she has been cultivating special yeasts and making time-lapse photographs and films. Fascinated by the processes of decay, she has made series of Mouldscapes, watching the minutiae of change over time.
The artist says:
An ongoing investigation into the point at which nature becomes an image is manifested through transformative production processes. Centred on a microbiology of growing and developing living and rotting matter, which become implicated onto the surface of the image. Processes have included corrosion of film under compost, corrosion of prints in saltwater and planting crops into and through photographic prints. These processes are captured using ancient and modern methods such as Cyanotypes, Lumen Prints and Digital Photography.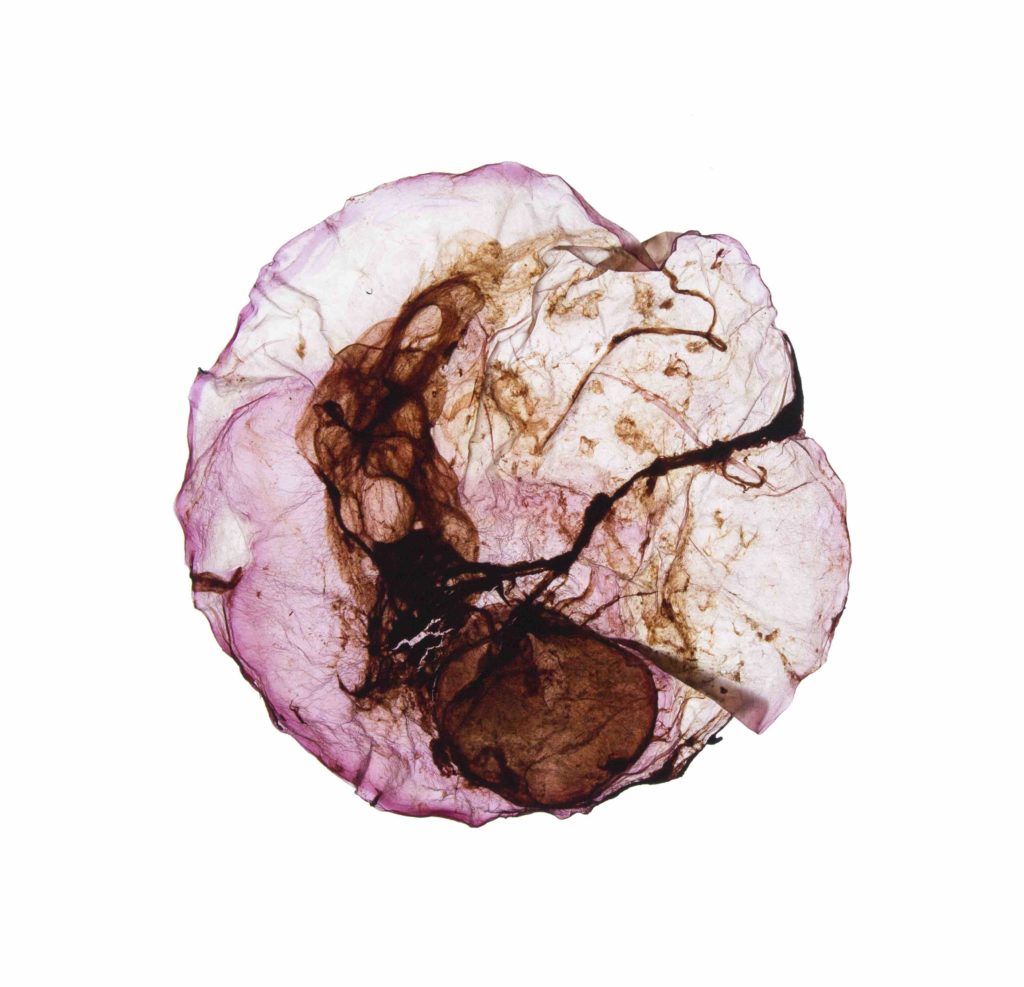 SCOBYs
Decomposition of vegetable matter has formed another series. Currently she is growing and documenting SCOBYs, watching their changing forms. For her it is something of a metaphor for fleeting effects, for change, for existence in constant transformation.
Myka's interest in Symbiotic Cultures of Bacteria and Yeast (SCOBY) arose when she was researching Kombucha leather for a fabric book photography commission. The bio- leather is a cellulose-based film that forms as the result of the fermentation process of lactic acid bacteria (LAB) and acetic acid bacteria (AAB).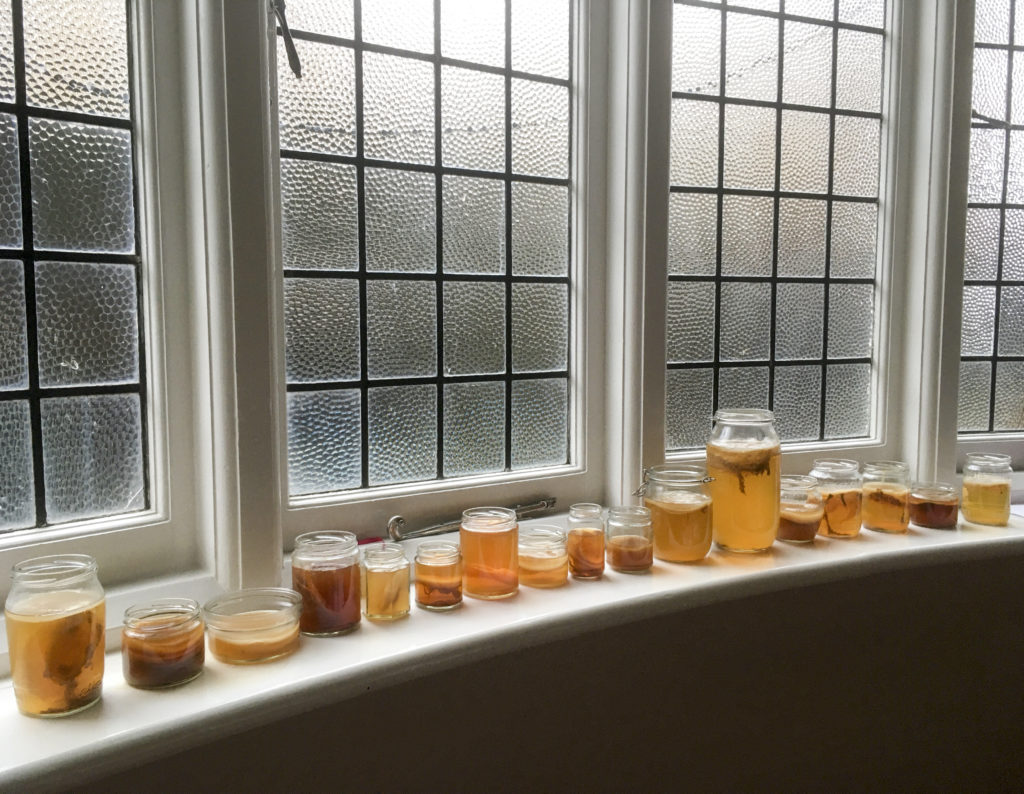 The Kombucha brewer usually considers the SCOBY as a waste product. This microbial mat, known as a pellicle, is a record of the ephemeral and largely invisible interaction between yeast and bacteria.
I am exploring the potential of its materiality, as a sustainable alternative to plastic, leather, paper and film. Also, as a work of art in its own right.

Myka Baum
moira williams
Artist, curator, performer and activist, moira williams is based in New York. moira is a disability culture activist. moira prefers to be called a person with disabilities or Eco-abilities. As such she is contributing elements to the exhibition which bring the experiences of mushrooms, mycelia and yeasts to a broad audience who cannot normally benefit.
Leading with disability for its transformative possibilities, moira brings people with and without disabilities together to centre the lives of disabled people, while building and promoting a generative culture of openness with and for all bodies. Acting as a metaphorical mycelium herself,
moira approaches culture as something we actively shape together. For moira, participation is about being in service of all bodies; human and non-human and our connections to our world: to participate is to generate empathy and vitality.

She will contribute a project ' Lawnshrooming' as part of 'moira's mycelium lounge' to the exhibition. She has conducted a series of interviews with writers, artists and musicians on their fascinations with yeasts and with mushrooms.
Alison Counsell
Alison Counsell is a metalworker, jeweller and sculptor who lives on the borders of Sheffield. For many years she taught at Sheffield's art school, but now concentrates more on her own work. On her daily walks, she collects woodland treasures, bark, mosses, stones ……and mushrooms. She brings many of these forms into her work, for example, creating little vessels which encapsulate the woodland experience.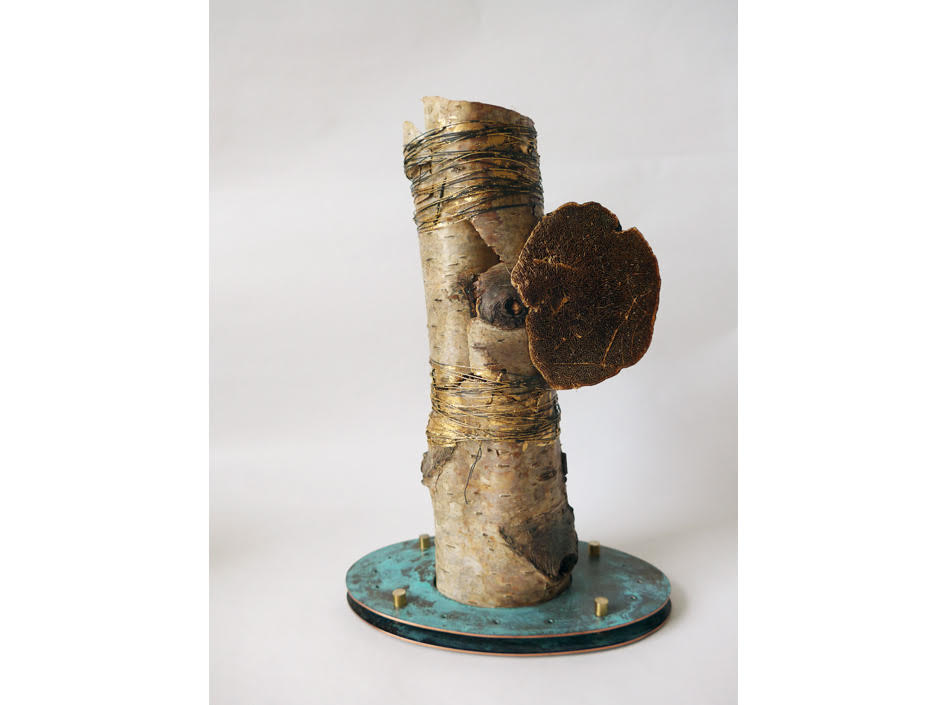 Alison showed work previously at GroundWork as part of On the Edge.
Rachel Horton-Kitchlew (The Urban Fungarium)
Rachel is a materials researcher and artist.
Her work focuses on sustainable alternative materials, circular materials system and expanding the appreciation and knowledge of fungi in the urban and natural environment.

She's the founder of the online research project Urban Fungarium where she documents experiments and connects with others.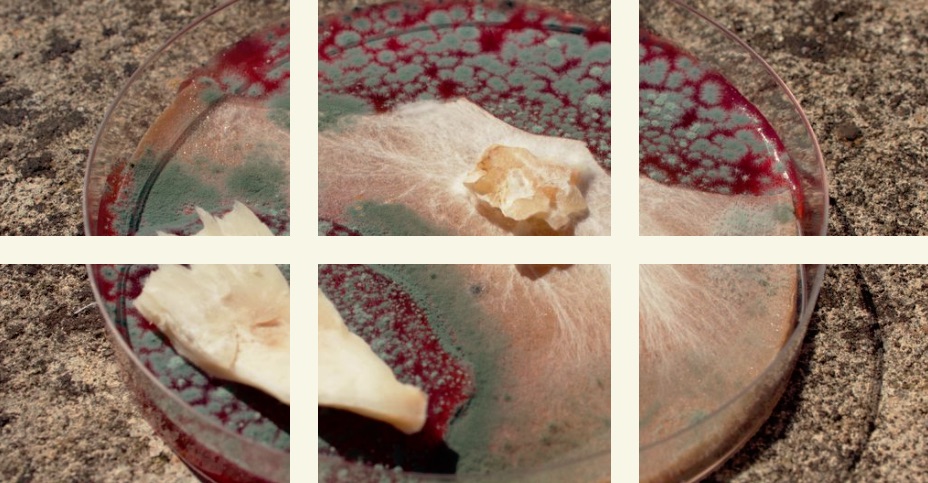 Urban Fungarium is a platform where fungal based research, artwork and experiments are logged and shared in the community. Rachel also hosts regular talks within the mycological and design communities. For Nature's Mysterious Networks, we will set up some of Urban Fungarium's experimental installations.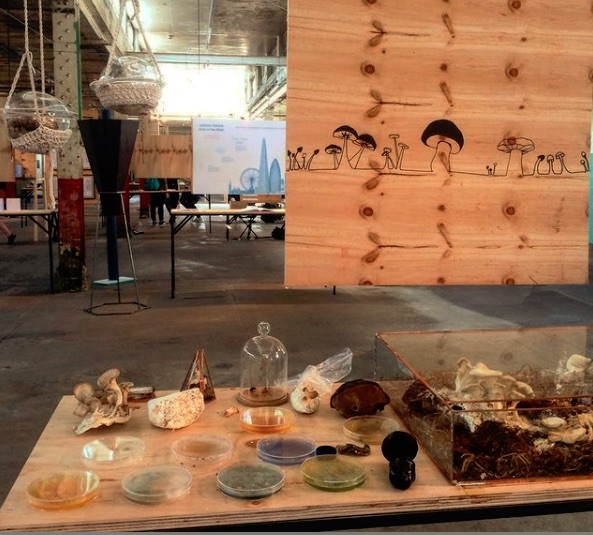 Rachel Horton-Kitchlew studied Design at Goldsmiths, where she developed her passion for sustainable alternatives inspired by biofabrication and mycology along with Biophilic design. Her fungal research granted her a distinction for her thesis.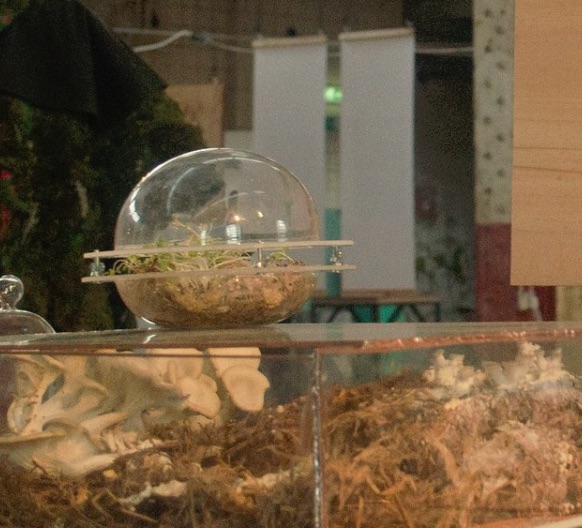 Rachel is now located in Buckinghamshire where she continues to develop her work and in-depth Mycological knowledge.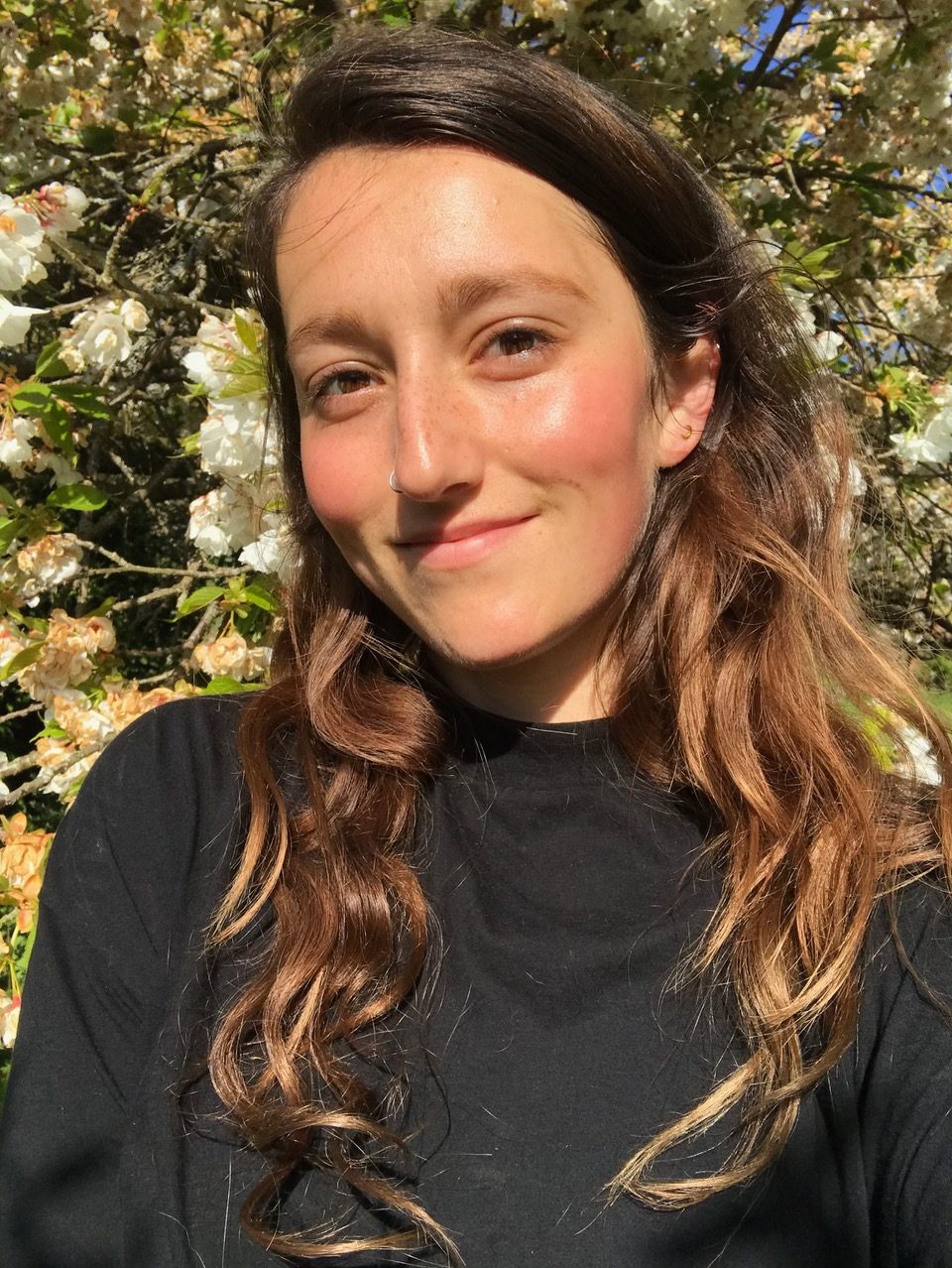 Art and Music

Living with both artist grandparents has meant that Rachel Horton-Kitchlew has been surrounded and inspired by art her whole life.
Growing up in Wales gave her a love and appreciation of nature which has been a continued source of inspiration in her work. As a soloist she's performed around the globe, but during the pandemic has been performing for care homes online. As well as remotes recording for various artists, Rachel writes and records her own music under the artist name Great Aunt Rachel.