Simon Read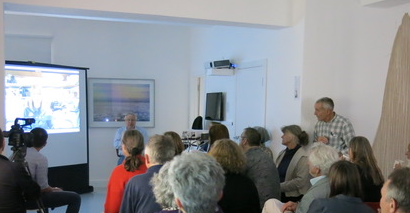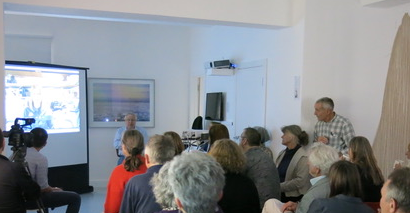 I believe strongly 'that the challenges we currently face over environmental change are sufficiently nuanced and complex to deny the application of singular solutions. For this reason he has devoted his energy towards developing an understanding of the cultural implications of change and the role that the cultural community has in re-assimilating societal perceptions of land, ownership, responsibility and belonging.

Simon Read
Simon Read has for many years now played a pioneering role as an artist who works across many disciplines to engage seriously with environmental issues. This he does both directly by the way he for many years lived (on a seagoing barge), where he works (teaching and researching in higher education at Middlesex University) and what he makes (drawings, plans, constructions, inventions), and through the people and organisations who seek him out for collaborations and partnership work. His sea-going life equipped him especially pertinently for consultations on watery landscapes, coastal erosion, estuarine and shoreline strategies, for which he is determined to play a seriously artistic role as an inventor/intervener, not as a provider of aesthetic diversions.
My point is that our understanding of where we are – landscape, land and so on – is very much a cultural construct and is one that we've inherited from the 18th century if not before.

Simon Read
The threat and reality of climate change for the UK means that some local councils along with the Environment Agency, are forming plans for an energy efficient and low carbon future. The county of Suffolk, where there is already an experience of coastal land-loss, is especially active, aiming to be England's 'Greenest County'. Simon Read, as a local resident, has been taking a leading role in a community partnership formed around the river Deben since the 1990s, and has contributed ideas around the enhancement of the river, and made proposals for restoration of its degraded saltmarsh https://www.simonread.info/.
His studio work has been exhibited widely both in the UK and abroad and is held in several major national and international collections. He has carried out several public commissions, including "A Profile of the River Thames, from Thames Head to Sea Reach" for the Thames Flood Barrier (1996) and "Memory and the Tideline" for the flood defence works on Poole Town Quay (2001), and Cinderella River an in-depth artistic and environmental study about the Lee Valley, funded by the Arts and Humanities Research Council (2017).
As someone who has an intimate understanding of coastal dynamics, he has used his position as a senior academic to foster discussion on an interdisciplinary and international basis over the vital importance of understanding the cultural implications of environmental change. Ongoing and recent research projects include CoastWEB, funded by the Natural Environment Research Council and led by Plymouth Marine Laboratory, to use locations on the Welsh coast in a study of the community benefits of a healthy intertidal saltmarsh environment.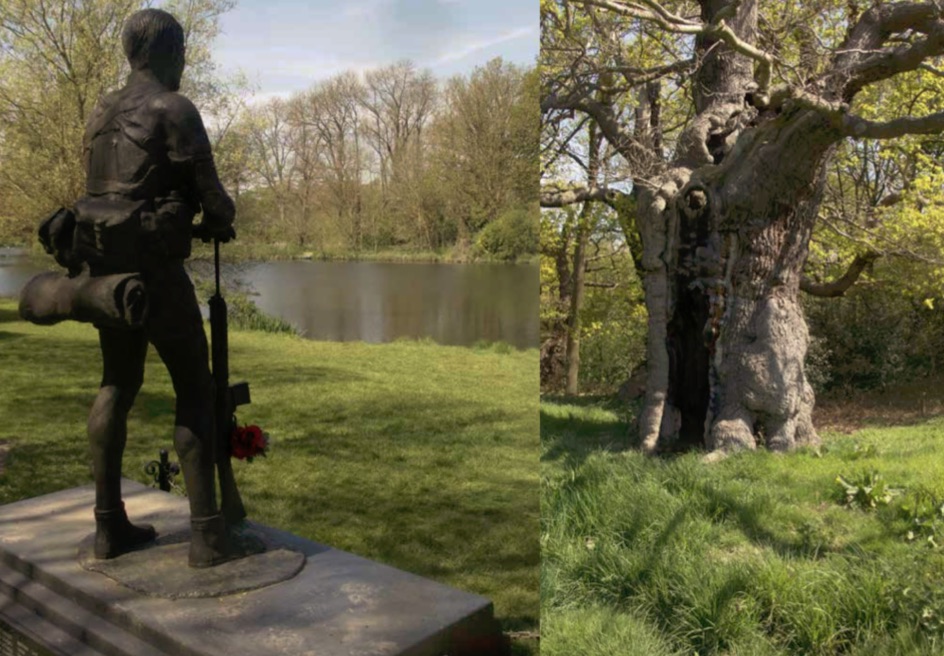 Born in Bristol, Simon Read studied at Somerset College of Art 1968-1969, University of Leeds 1969-1973 and Chelsea School of Art 1973-1975 and won an Arts Council Major Award in 1978. He went on to teach at academies such as Slade School of Fine Art, Chelsea School of Art, North-East London Polytechnic, Reading and Manchester Universities and Bath Academy of Art. For many years he enjoyed considerable success working through museum and gallery context including developing an expanded interpretation of photography.