'I like my work to be individual and affordable and distinct from that found on the high street. I enjoy experimenting with such materials as stainless steel, rubber, Perspex, glass, with bold forms to create surprising yet harmonious wearable sculpture.'

Linda McFarlane's work as a jeweller has come as a logical extension of her
original training and lifelong interest in fashion, design and textile arts. She likes to explore the possibilities presented by the use of simple materials and forms, making the most of their varied characteristics, textures, colours, and reflective qualities. Linda is a great experimenter and she likes to try new materials and designs, but her work is always controlled and well balanced. Linda places particular emphasis on combinations of opposites in her work and plays with generic contrasts such as light and dark, rough and smooth, shiny and dull. She always dresses in black and white. She is a qualified and practising school teacher, and lives and works in Norwich. Exhibiting here since we opened in 2016, Linda has consistently made a special ranges of environmental jewellery for GroundWork gallery using natural materials such as stone, shell, lava and leather and experimenting with some new combinations of materials and designs.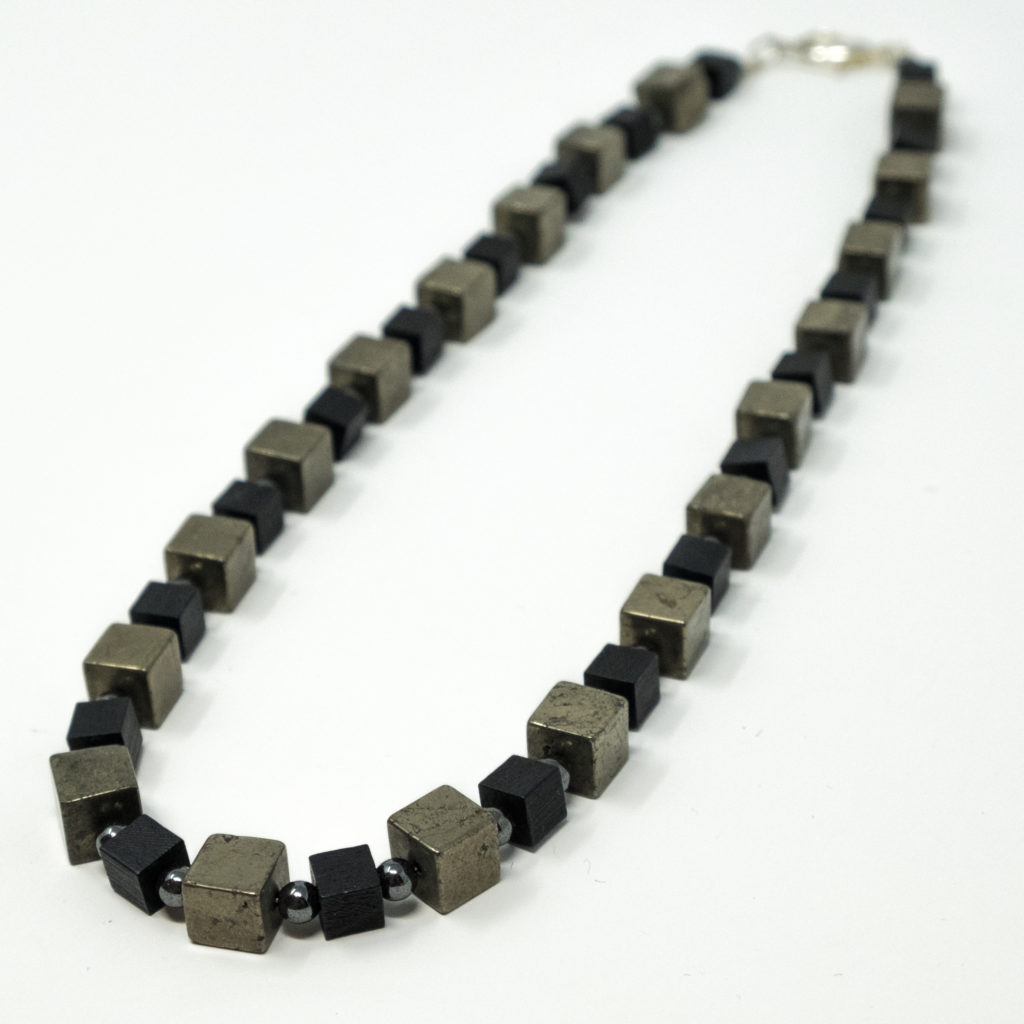 Lately she has been using recycled plastics, paper, and has been experimenting with 3D printing using a natural material based on cornstarch. For this collection she has returned to nature itself for inspiration.