'Night falls and darkness brings not only precious stars and moonlit skies. Our fears are heightened, our imagination runs high. Sounds, animals, trees growing, branches falling, twigs snapping. Life regenerating.'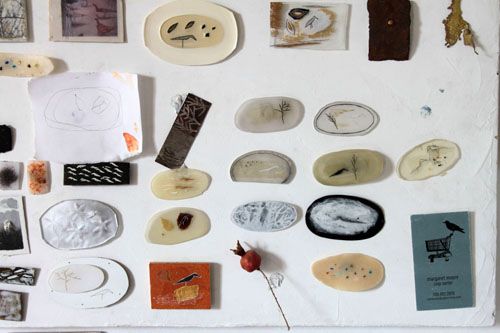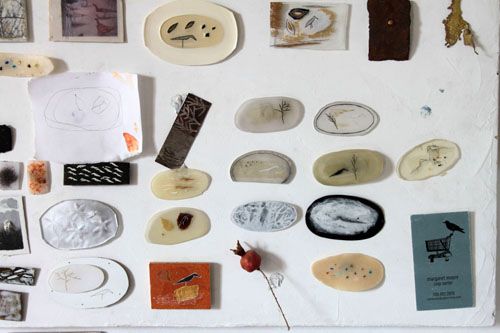 Judy McCaig has a varied practice as a jeweller, printmaker, photographer
and painter. The statement is an extract from an exhibition of her wall
reliefs, 'Night and Day'. Behind her works lie stories and memories and
these are also reflected in her smaller jewels on show here. Since 1991
she has lived and worked in Barcelona. Born in Edinburgh, she studied art
and jewellery at Duncan of Jordanstone School of Art, Dundee from 1975-79.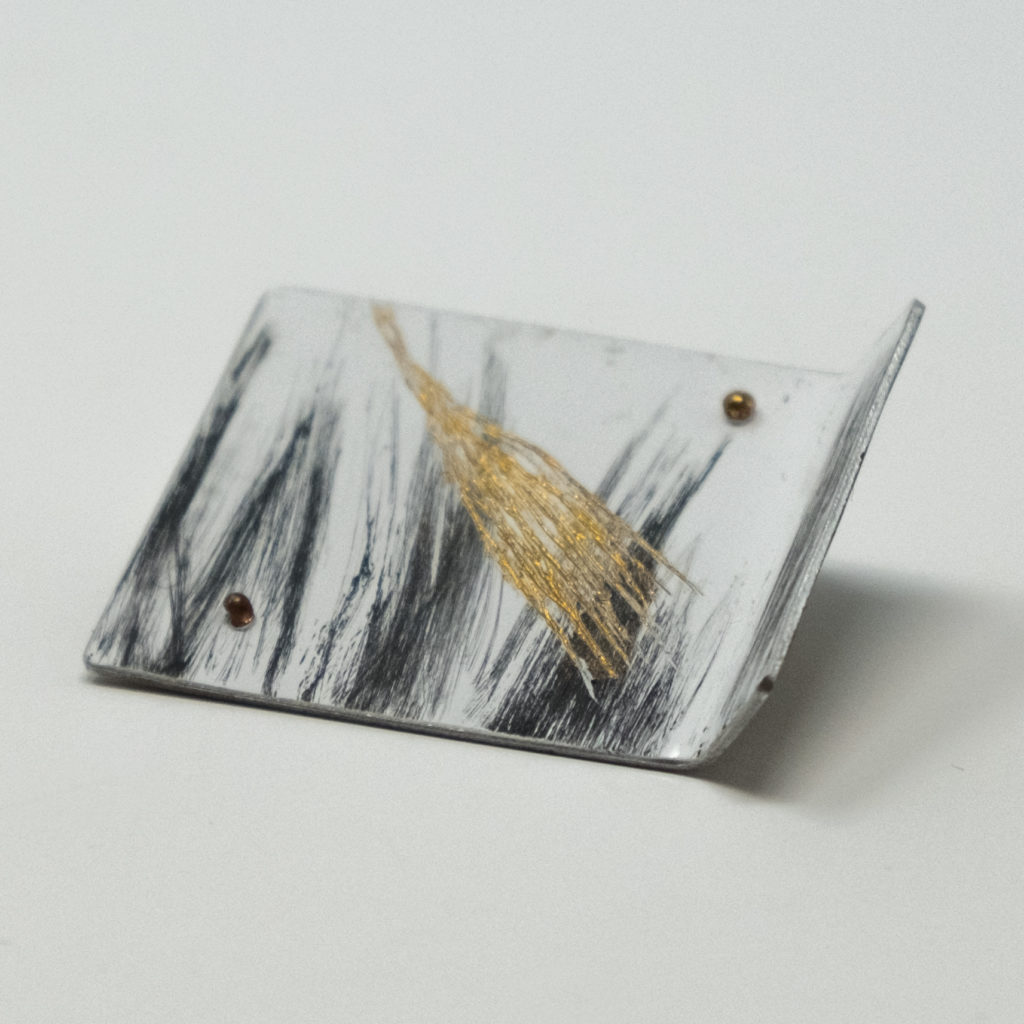 In 1980 she was granted a post- graduate degree in Dundee specialising in jewellery and photography, followed by a Scottish Education Department Major Travel Scholarship to study Native American Indian history/culture in the USA. From 1980-83 she studied for a Master of Arts at The Royal College of Art, London after which she travelled extensively in Egypt and Europe. On her return to London in 1984, she studied printmaking for three years and set up a workshop at 4011⁄2 Studios. In 1989 she visited Indonesia,
Australia and New Zealand. From 2000 until the present day she has been
teaching at the Massana School of Art in Barcelona and since 2009 at Taller Perill, Barcelona. also acting as visiting lecturer in the USA, Germany, Portugal, Scotland, Spain, Canada, Chile and Argentina. She exhibits internationally and has work in many public and private collections, including the British Museum, Crafts Council Collection, London and the
National Museums of Scotland, Edinburgh.