Jane Sedgwick makes bold, playful, wooden jewellery. She uses traditional woodworking techniques such as riving, turning and carving. The simplicity of form associated with modernism inspires her designs. Jane crafts the jewellery from local, sustainable wood that she gathers from her land. She uses natural cordage and narrow fabrics for threading and linking. She also explores textile techniques such as weaving and knotting.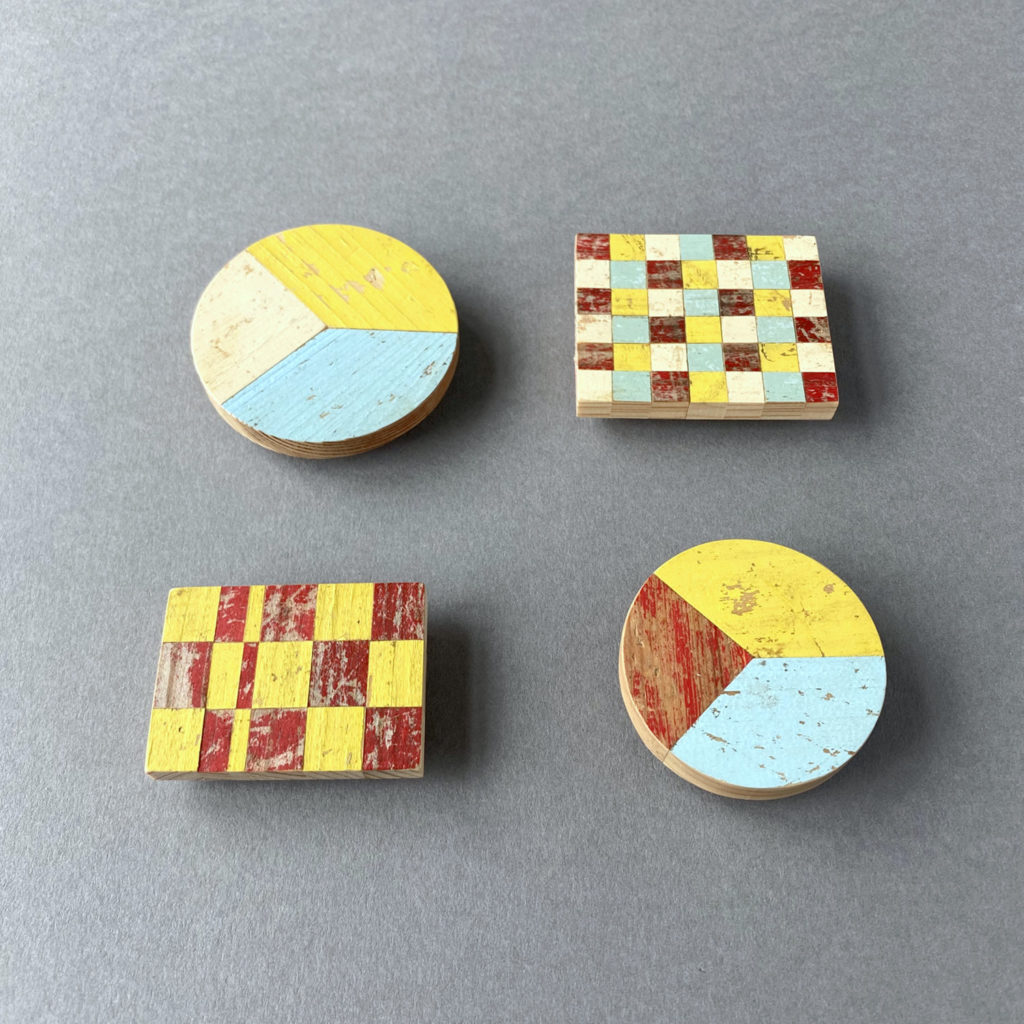 Sustainably Sourced Materials

Jane lives near the North Norfolk coast. She manages a small woodland which provides a sustainable supply of timber for her work. The wood used in our GroundJewels collection is mainly sycamore and driftwood. Jane either finds and repurposes the natural materials or harvests them sustainably. Her work is to reveal and celebrate their aesthetic and tactile qualities. It's part of the story how the pieces age and wear. The colourful dyes Jane makes herself with organic ingredients. The quality of making and thoughtful design of each piece are integral to her work. Jane's ultimate aim is to make work which will be treasured for many years to come.
Jane's work is informed by folk art and costume

Research into the geography, history, and natural materials relating to specific locations form the narrative of her jewellery. Jane also draws inspiration from folk art, customs and costume. The geometric forms, repetition and colour are evocative of modernist artworks, notably the style of the infamous Bauhaus. Jane also takes inspiration from educational toys and nautical imagery.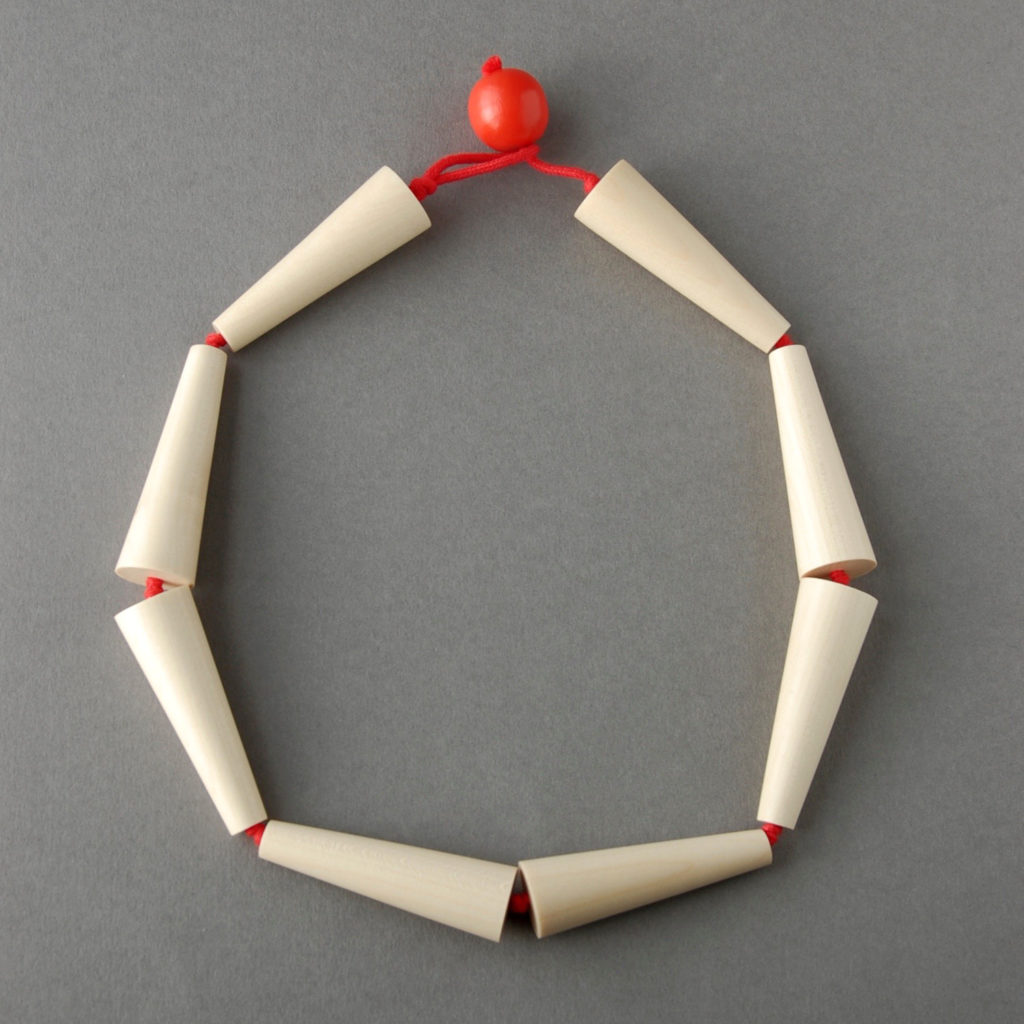 Background
Jane is a graduate of Duncan of Jordanstone College of Art Dundee. She then went on to gain her masters at The Royal College of Art. She taught BA (Hons) Craft/Sustainable Design and Practice for 13 years before moving to Norfolk to focus on her own practice. In 2020, Jane was selected to participate in the Craft Council's Hothouse programme.