GroundWork's summer project: Extraction 2: Loss and Restoration relates to some of the core issues about stone quarries. We began this focus by joining in with the important Extraction Art on the Edge of the Abyss programme, which started in 2021 in the United States. Last summer we had a successful series of 3 artist's residencies on this theme, exploring local extraction of stones and sand. It resulted in a 2 week exhibition period at the end. One of the residencies was in collaboration with the prestigious Art for the Environment residency programme at University of the Arts London (UAL). This has been running internationally since 2015, under the guidance of founder, Professor Lucy Orta.
Funded by Norfolk Coast Partnership, our projects focused on quarries and the extraction of sand and aggregates. For the current year, quarries will remain our main theme, taking account of our principal findings from last year. For Extraction 2: Loss and Restoration we are looking once again to host artist residencies and exhibit the results in some form. The call is already out for applications at UAL. We will also put out a call through other media, or contact the gallery at mail@groundworkgallery.com for further info.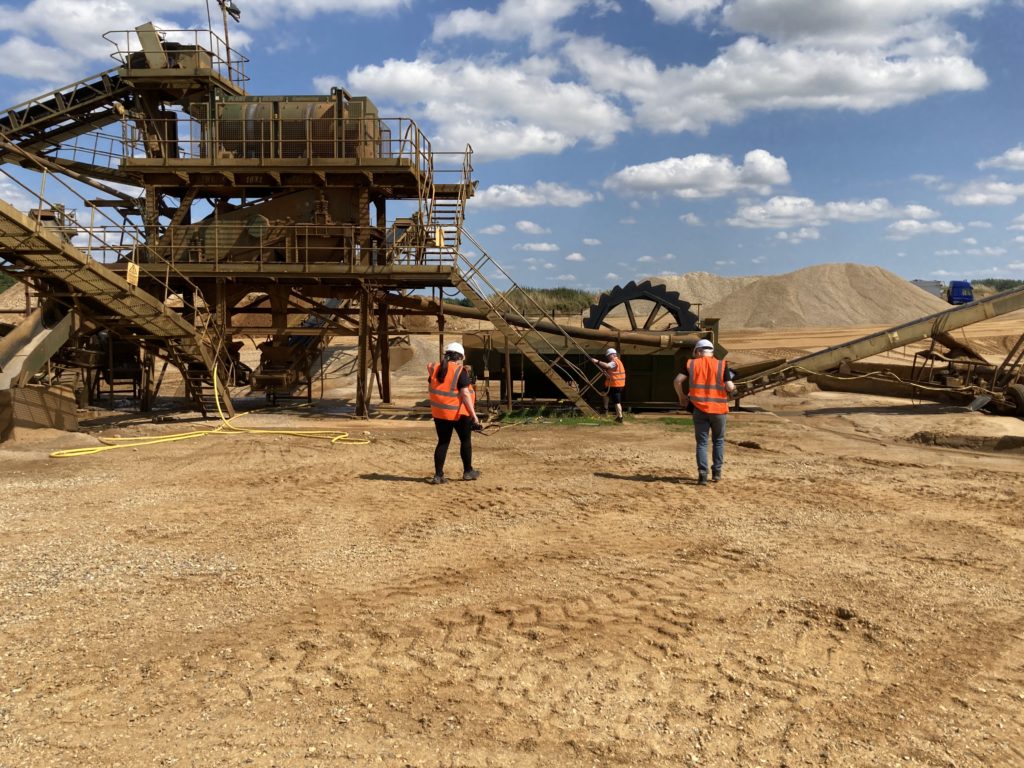 For 2022 we are planning to run the exhibition throughout the summer, so there will always be something on show which illuminates the subject. Its foundation will feature selected works from 2021 which we could not show then, plus some key Extraction themes. Regularly we will be posting updates on how the residencies are progressing, and as new work is made, it will be added to the work on display in the gallery.
Loss
Especially through our work with geologist Tim Holt-Wilson, we realised in 2021 that what in the industry is classed as 'low quality aggregate' is actually ancient geological material. We are using it too casually to form the sub-strata of roads and houses. UAL resident artist, Rebecca Faulkner brought to our attention the global problems of sand. The world is running out of sand and yet it is still a major component of cement – the most ubiquitous building material, and glass. The King's Lynn silica sand quarry which supplies 80% of the British glass industry had about 15 years worth of more material. After that we have to find alternative sources – or make glass in a different way.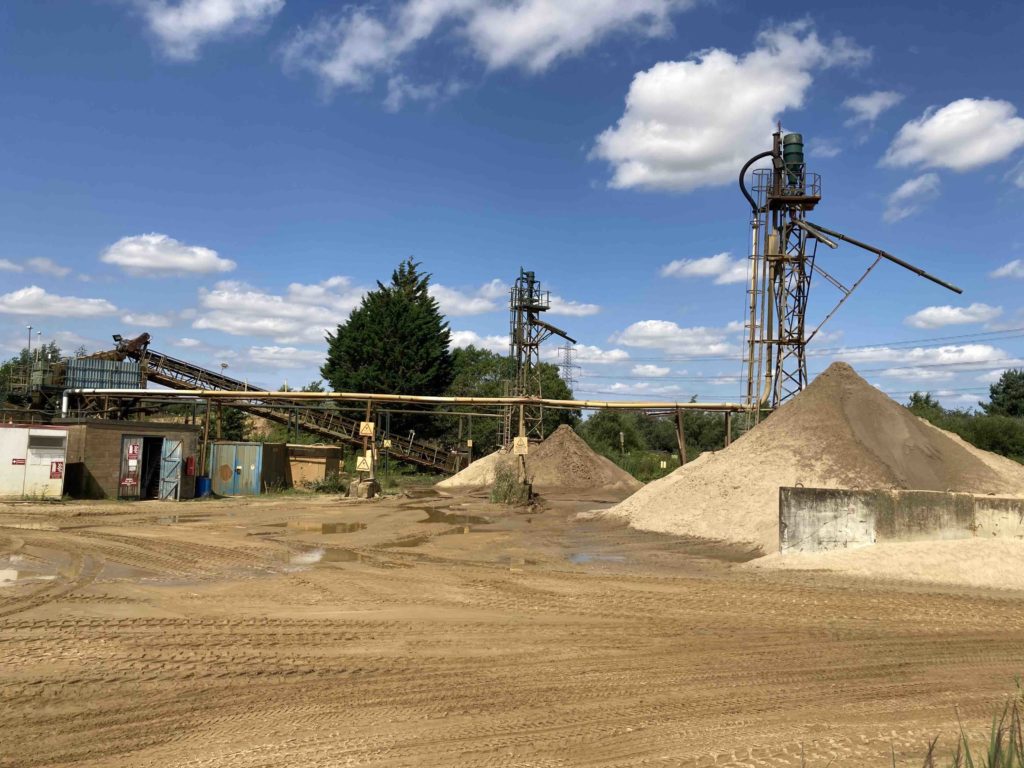 Restoration
On the one hand we learned that quarries in the UK are very well regulated. Planning law controls the period of operation of a quarry. It also stipulates that once a quarry is exhausted, the land must be returned to nature. The very good news is that 75% of SSSI's, that is sites of special scientific interest – are in former quarries. We saw some examples of this last year in Norfolk at Blackborough End and Pentney Lakes.